Santa Barbara County Sheriff's deputies arrested two people in connection with a burglary at a liquor store in Santa Barbara early Tuesday morning.
At about 4:40 a.m., the alarm at Talevi's Wine and Spirits in the 4400 block of Hollister Ave. was triggered, according to sheriff's officials.
They say a sheriff's K-9 team was already on patrol nearby because several early morning commercial burglaries had been reported in the area over the past few weeks.
Sheriff's officials say the K-9 team found a man running away from Talevi's and saw that the front door of the business had been shattered and forced open.

The front door of Talevi's Wine and Spirits was damaged in the break-in. (Photo courtesy Santa Barbara County Sheriff's Office)
Deputies were reportedly able to quickly apprehend the man, identified as Samuel Saenz-Cisneros, 26, along with a woman who was reportedly waiting for him in a vehicle parked nearby. She has been identified as Miriam Martinez, 29. Both suspects are reportedly from Los Angeles.
Investigators say they soon learned that a third person was involved in the burglary but escaped into the creek under Hollister Ave. Deputies searched the area but were unable to find anyone.
Saenz-Cisneros was booked into the Santa Barbara County Jail on charges of burglary and criminal conspiracy. Martinez was booked into jail on an arrest warrant for burglary out of Los Angeles County.
The sheriff's office is still looking for the third burglary suspect and urges anyone with information about this case to call (805) 681-4100. To leave an anonymous tip, call (805) 681-4171 or go to https://www.sbsheriff.org/home/anonymous-tip/.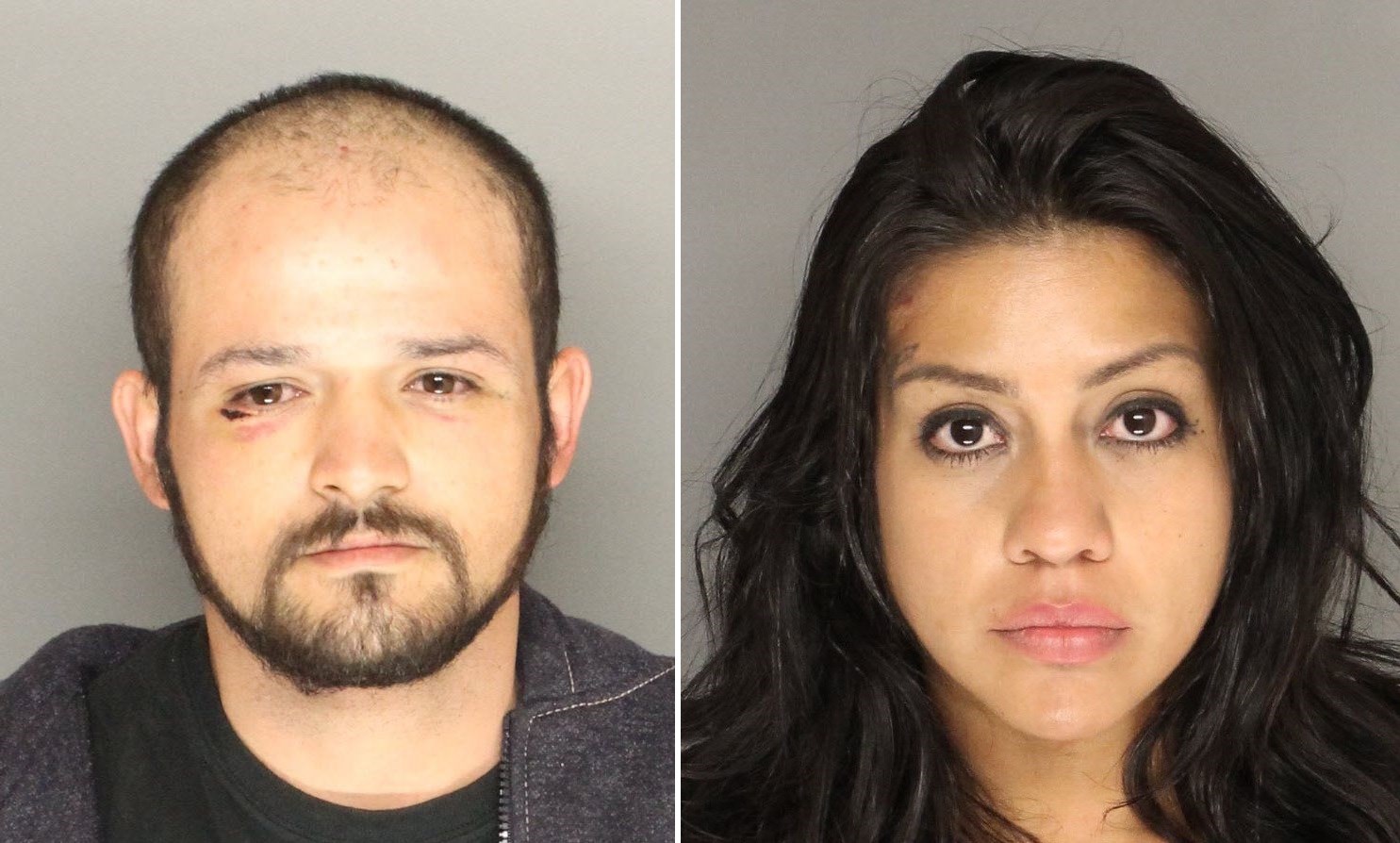 (l) Samuel Saenz-Cisneros and (r) Miriam Martinez