A California State Parks worker found a boat used by drug smugglers on a Santa Barbara County beach Wednesday morning, according to the sheriff's office.
The panga boat was found abandoned at Arroyo Quemada Beach, located west of Santa Barbara between Refugio State Beach and El Capitan State Beach on the county's South Coast.
Kelly Hoover, a spokesperson for the Santa Barbara County Sheriff's Office, says the discovery was made around 10:45 a.m. The sheriff's office, U.S. Coast Guard, the Department of Homeland Security and U.S. Customs and Border Protection responded.
"The 28-foot drug smuggling boat equipped with two motors had numerous barrels of fuel on board containing approximately 170 gallons of fuel," Hoover said in a statement.
A search of the area turned up no suspects or drugs, just some clothing. Homeland Security Investigations took the boat for further investigation.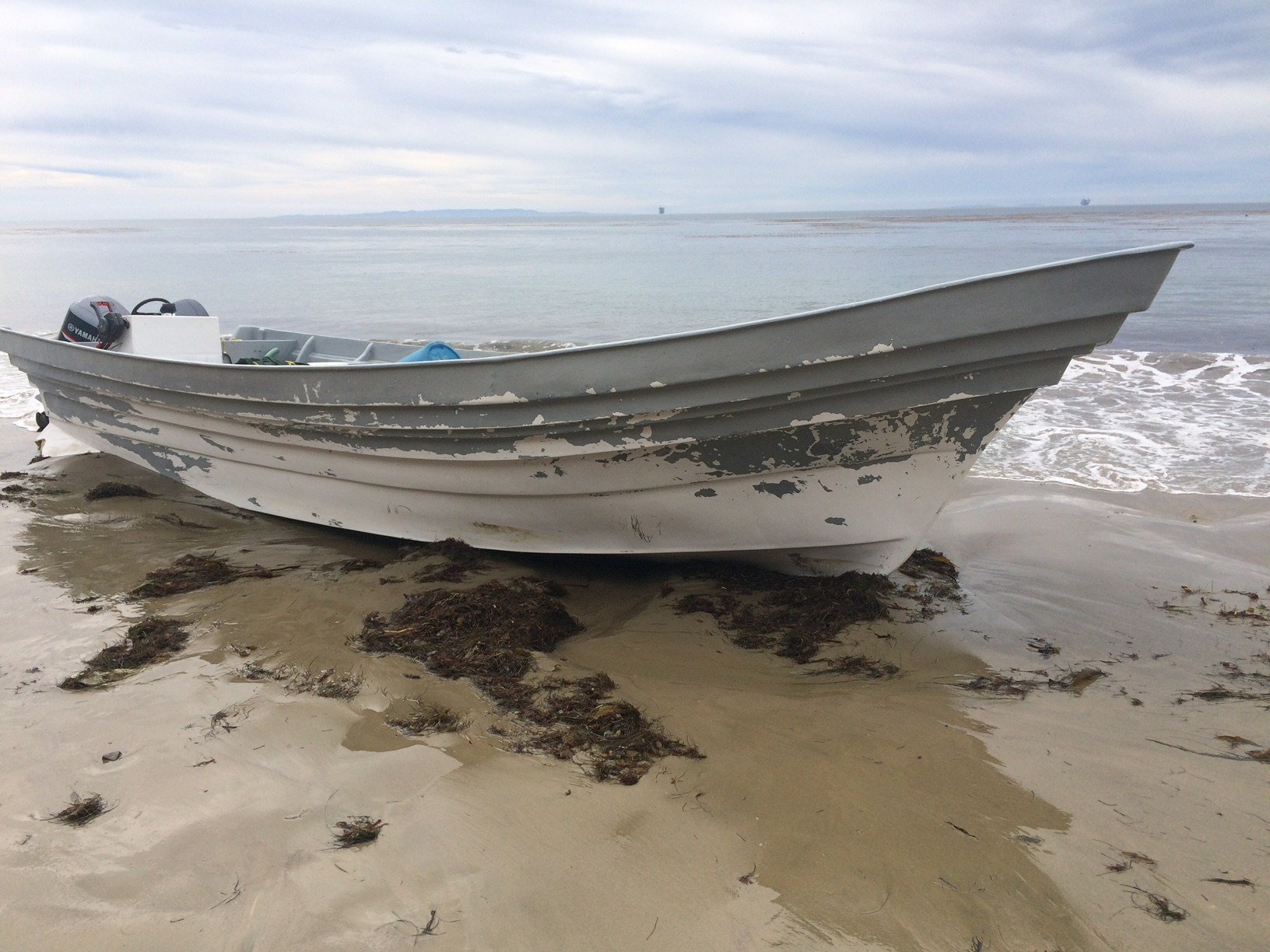 (Courtesy: Santa Barbara County Sheriff's Office)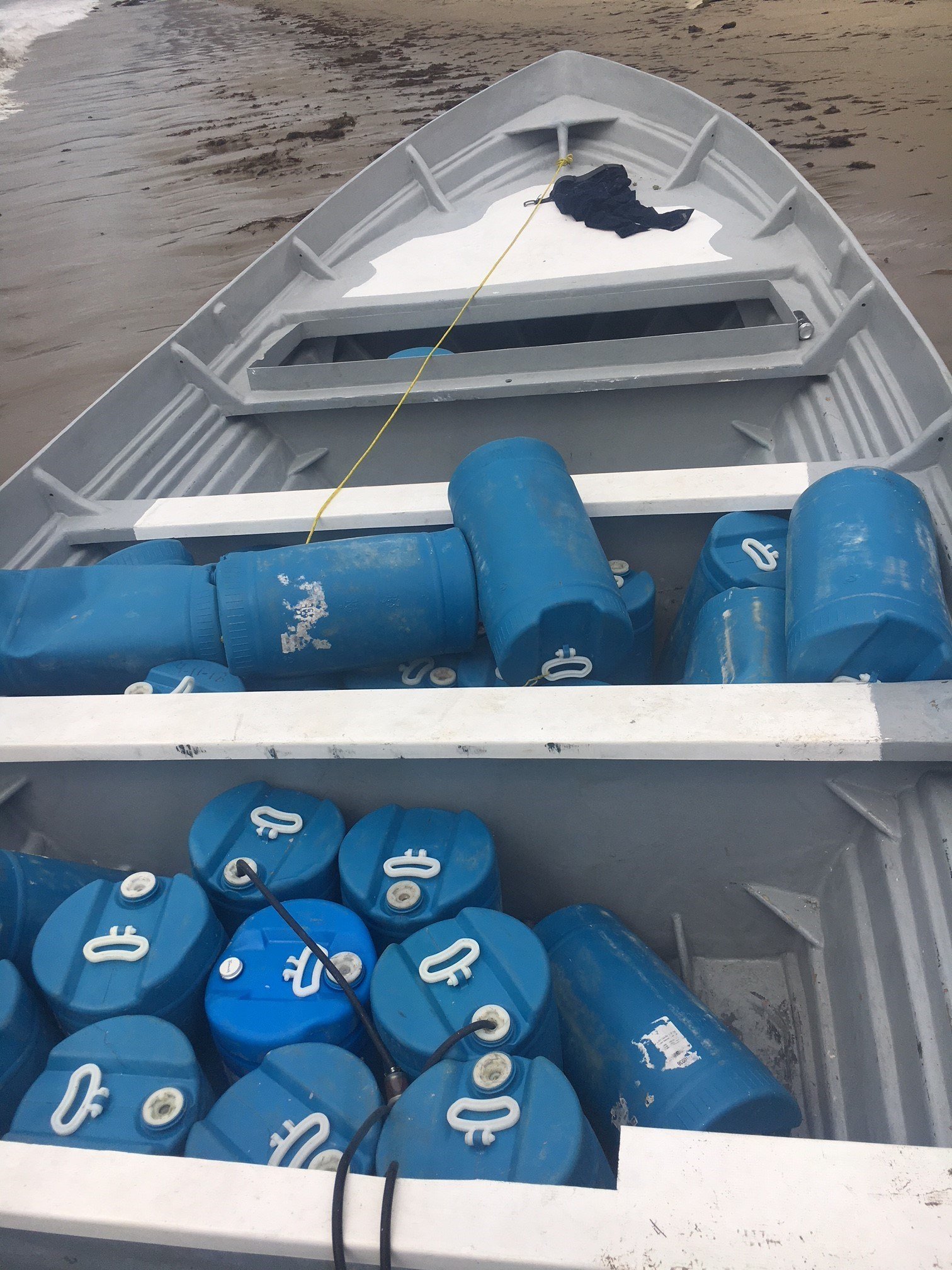 (Courtesy: Santa Barbara County Sheriff's Office)