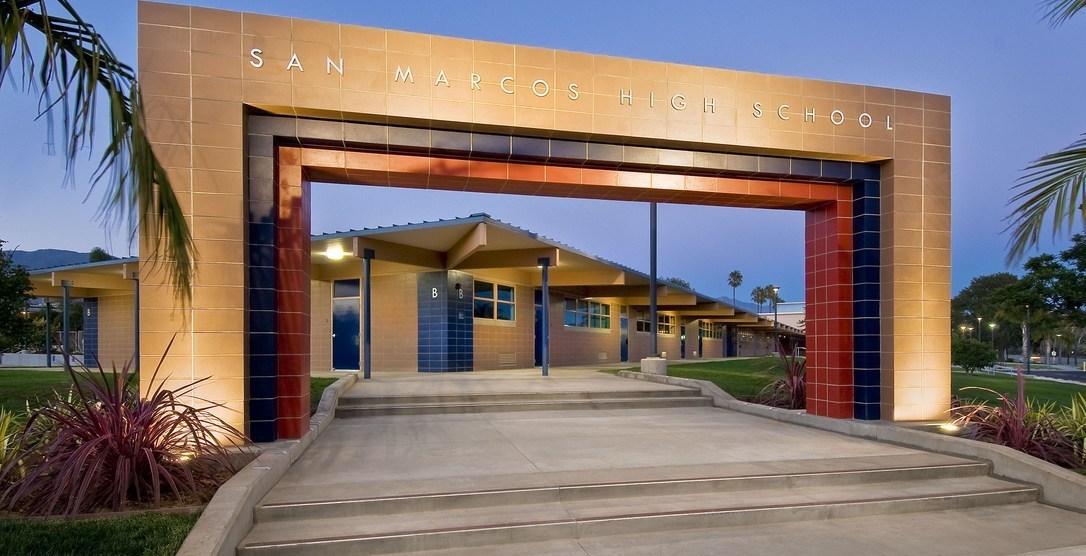 (Courtesy: Santa Barbara Unified School District)
A graffiti message that threatened a school shooting was found Wednesday at San Marcos High School, deputies report.
The Santa Barbara County Sheriff's Office says it is investigating a case of threatening graffiti on a bathroom stall in the girls' locker room. The message reportedly threatened a school shooting on March 9, 2018.
Someone saw the graffiti around 11:20 a.m. Wednesday and reported it through an anonymous post on the new STOPit reporting app, according to Kelly Hoover with the sheriff's office.
Once administrators found out about the threat, they called the sheriff's office. Deputies went to campus and began investigating. They say they are working with the Santa Barbara Unified School District to find out who's responsible for the graffiti. Several students were interviewed Wednesday, but so far, investigators have not identified a source.
Anyone with information about this case is asked to call (805) 683-2724 or leave an anonymous tip at (805) 681-4171 or through the sheriff's office's website.
Deputies say they will increase patrols in and around the campus Thursday and Friday while working to determine the validity of the threat.
San Marcos High School is centered between Santa Barbara and Goleta.