Two young San Luis Obispo boys are giving back after their own family received some much-needed assistance.
Six-year-old Bryson Thompson and his eight-year-old brother, Brock, are raising money for a local nonprofit by collecting signed NFL football helmets.
Along with a love of football, Bryson has one thing in common with NFL players: he wears a protective helmet. The six-year-old has epilepsy and experiences seizures every day.
"The seizures started out of the blue two years ago," said Sarah Thompson, Bryson's mother.
Bryson has been in and out of the hospital many times.
"Bryson has every type of seizure you can have," Thompson said. "He has drops where he will just be walking and then all of a sudden he will lose all muscle control and drop head first to the ground."
Because the seizures often cause Bryson to fall, his family became concerned about head injuries and sought an epilepsy helmet.
When the insurance company deemed the helmet unnecessary, local nonprofit Jack's Helping Hand funded the protective helmet for Bryson.
Grateful for the support, the Thompson family wanted to give back. The two brothers came up with an idea and the family says it's attracting attention from big names.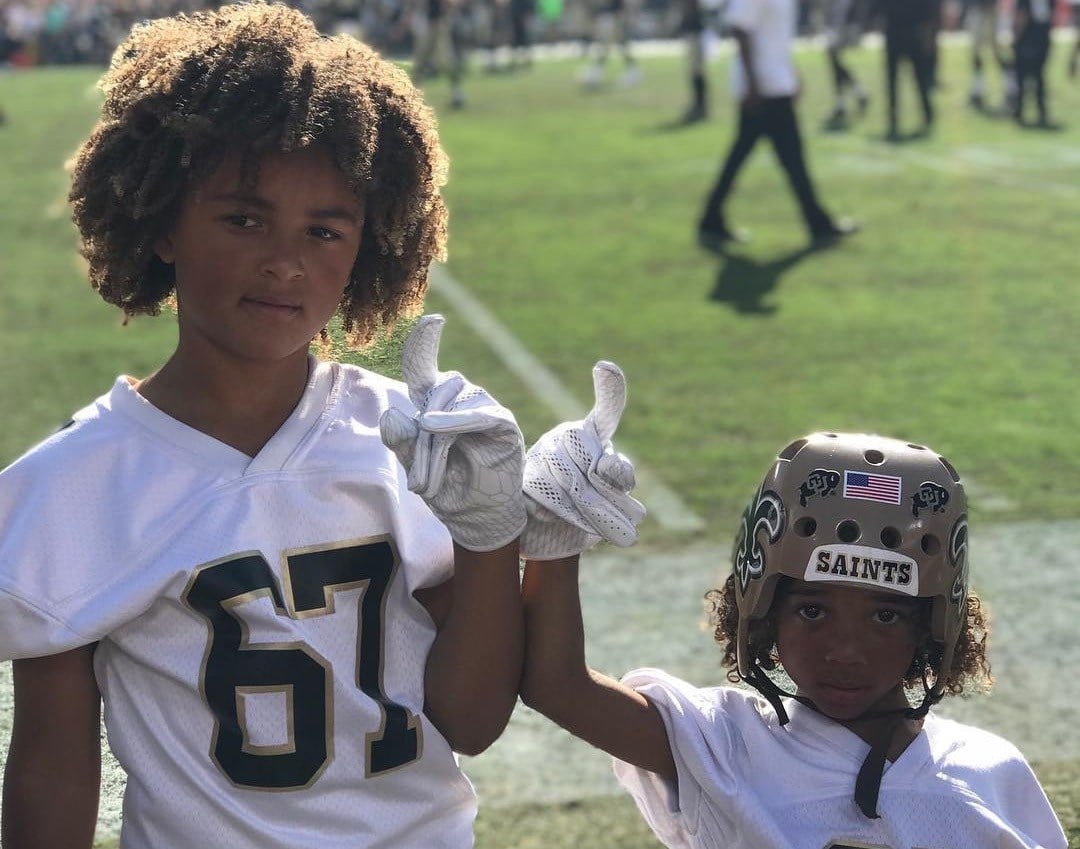 Brock and Bryson Thompson (Photo courtesy Jack's Helping Hand)
The boys' fundraiser is called "Helmets for Helmets." They sent out a video of themselves asking NFL players to sign a helmet, jersey or football and send it in.
Their father coaches football at Cal Poly and their grandfather played in the NFL for 16 years. The video has spread quickly among the football community.
So far, the Thompsons say the Oakland Raiders, New Orleans Saints, New England Patriots, Philadelphia Eagles, L.A. Rams, Carolina Panthers, Detroit Lions, and Jacksonville Jaguars have all agreed to send helmets.
The items will be auctioned off at the Jack's Helping Hand Annual BBQ in July to raise money for the organization to support even more local children and families.
The group supports local families whose children have cancer, special needs and disabilities. The Thompson family says community members can support the fundraiser by making their own donations to Jack's Helping Hand.
KSBY reporter Megan Abundis puts the Thompson brothers' NFL knowledge to the test:

Wrapped & Ready: Sarah Thompson talks about her son's fighting mentality: