Two women were injured in a car crash that backed up traffic in south San Luis Obispo on Thursday.
It happened around noon at the intersection of South Higuera St. and Suburban Rd.
San Luis Obispo City Fire officials say two vehicles were involved.
Firefighters had to extricate the drivers out of both of the vehicles.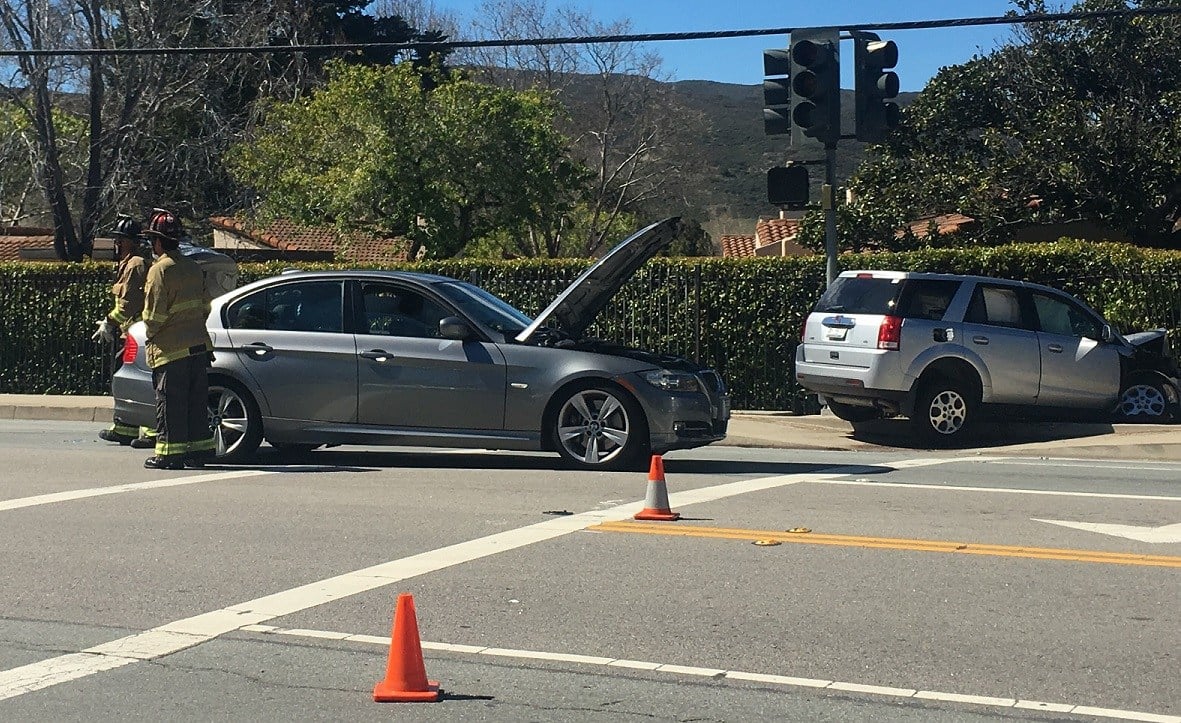 Two vehicles were involved in the crash at the intersection of S. Higuera St. and Suburban Road. (KSBY photo)
One of the women reportedly suffered moderate to critical injuries. The other woman's injuries were described as minor. Both were taken to the hospital for treatment.
Firefighters also pulled a small service dog out of one of the vehicles and said they planned to reunite the dog with its owner at the hospital.
The cause of the crash is under investigation.