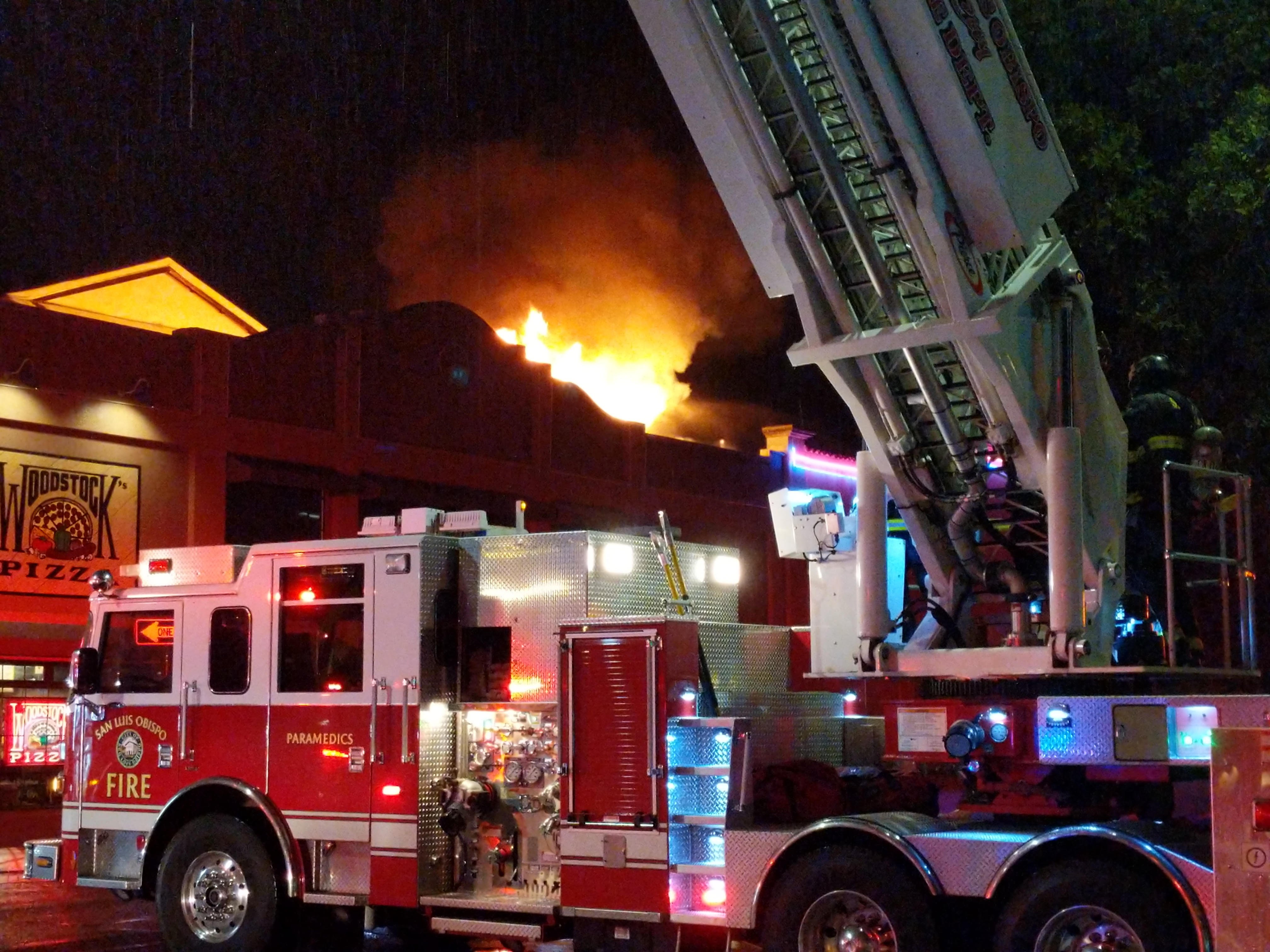 (All photos courtesy: Marco Bruschi)
(UPDATE) 11 p.m. - San Luis Obispo City Fire Chief Garret Olsen confirms the fire near Woodstock's Pizza is now out.
The chief said crews arrived on scene and could see fire coming from the rooftop above the restaurant. Specifically, they saw roofing materials on fire.
"It looks like it might have been an electrical malfunction," Chief Olsen said, adding that a preliminary investigation shows the flames started on the rooftop near a neon sign.
Firefighters are working with the building's owner to allow the owner inside. They are also helping people who were evacuated from the restaurant, escorting them back in to get their things, then the building will be secured, Chief Olsen said.
The power was turned off for the fire investigation and to assist with crew safety. The restaurant's reopening depends on the reestablishment of power.
---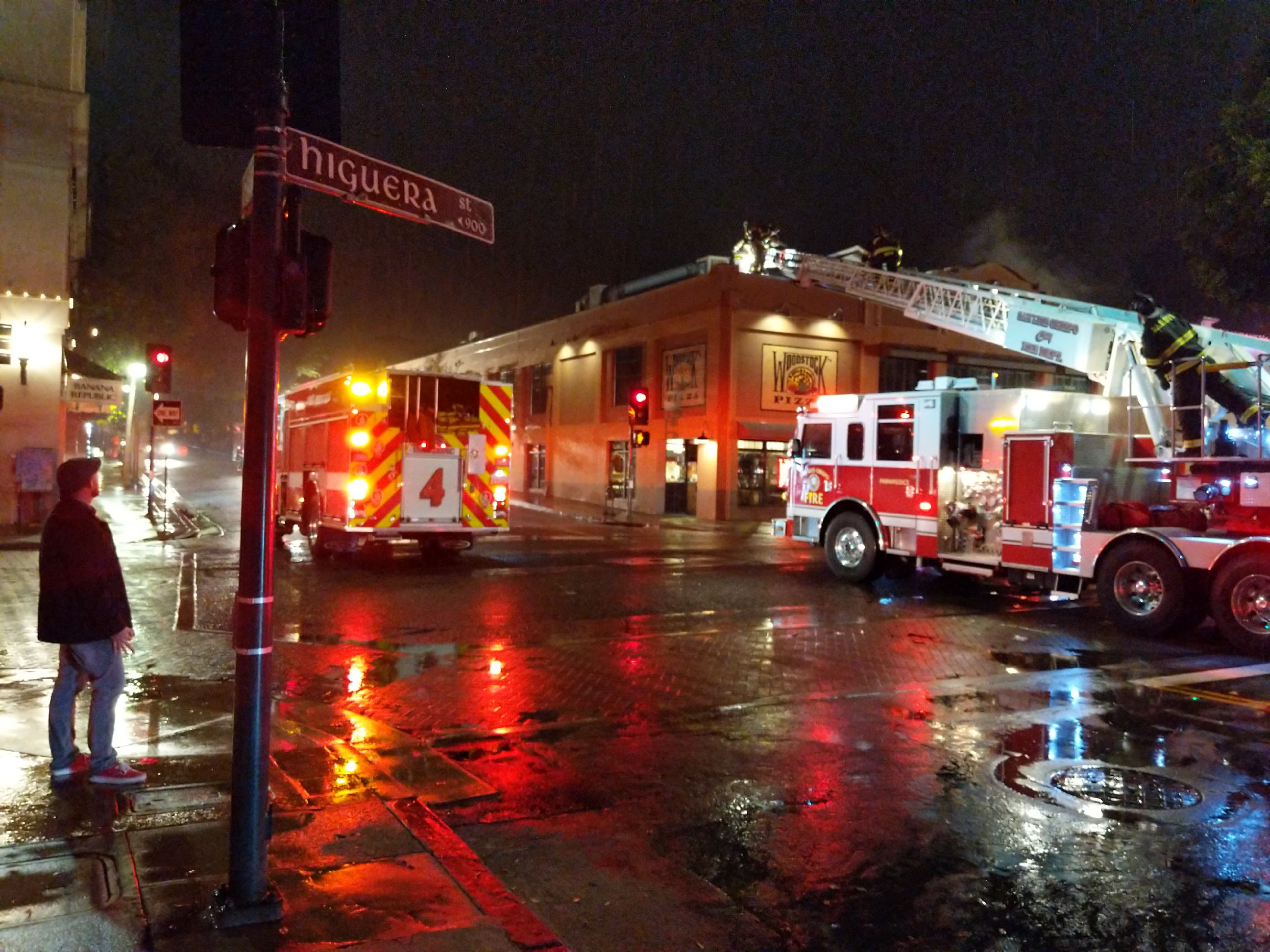 ORIGINAL STORY - Firefighters in San Luis Obispo responded Monday night to a structure fire downtown near Woodstock's Pizza.
Flames could be seen coming from the roof of the building located at Higuera and Osos streets. The fire appeared to be coming from the second floor. Woodstock's is a ground-floor restaurant.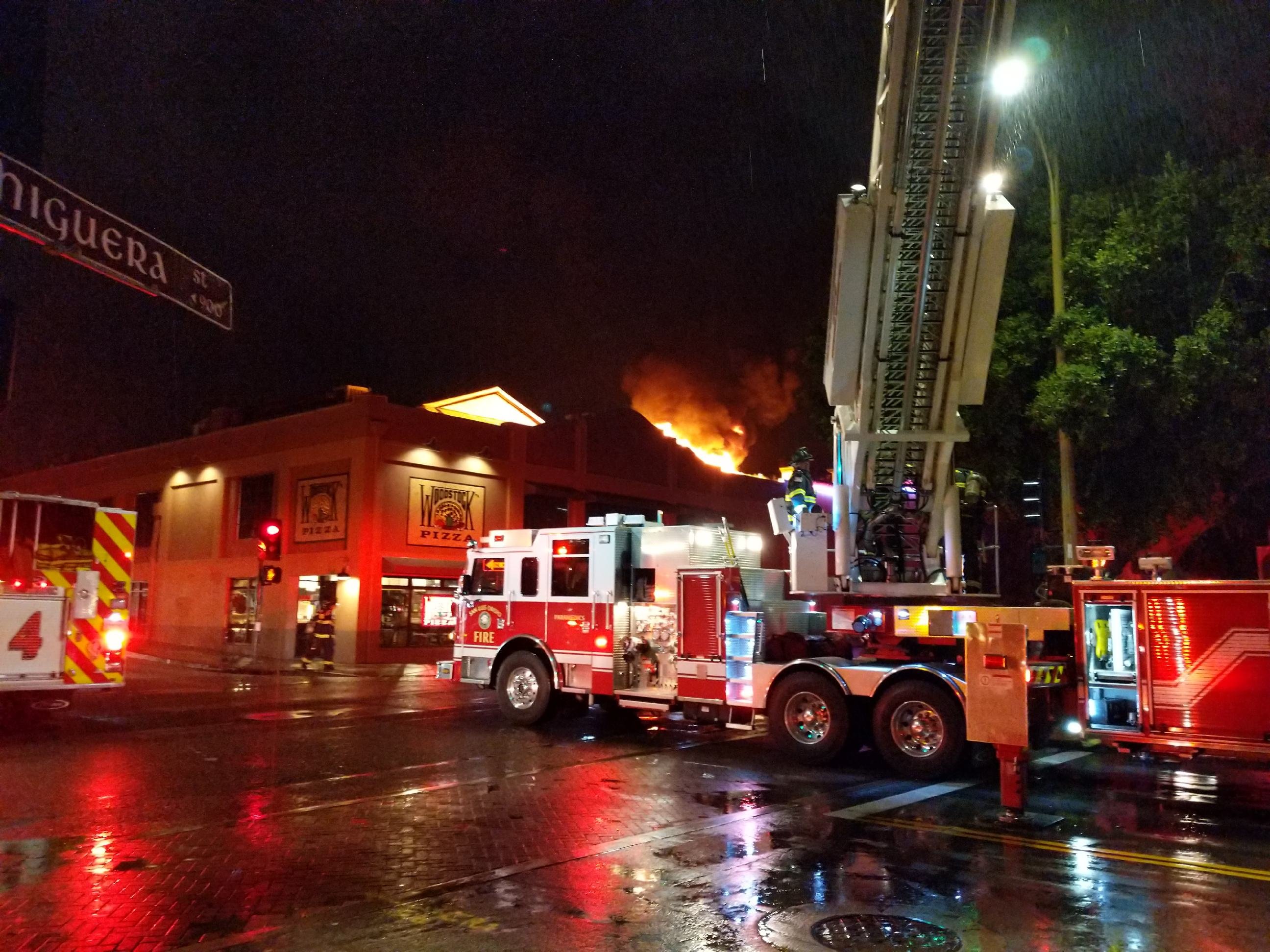 Fire crews arrived on scene shortly after 10 p.m. They extended the ladder from a fire engine in order to attack from above. Firefighters reportedly knocked down the fire minutes later.

A call to Woodstock's was answered by an employee who said he could not comment on the matter. Fire investigators were called to the scene to determine the cause of the fire.
This is a developing story. KSBY News will have updates as they become available.