Newborns on the Central Coast will come home with a special fashion accessory this month.
All babies born at Dignity Health Central Coast hospitals during the month of May will receive a knitted red cap.
The little hats are courtesy of the American Heart Association and The Children's Heart Foundation's Little Hats, Big Hearts program. The groups are working to raise awareness of heart disease and congenital heart defects, the most common type of birth defect in the country.
Signs and symptoms of congenital heart defects in babies include pale gray or blue skin color, rapid breathing, flared nostrils, grunting while breathing, swelling in the legs, abdomen or areas around the eyes, and shortness of breath during feeding.
Marian Regional Medical Center, Arroyo Grande Community Hospital and French Hospital Medical Center were provided with about 1,000 red hats to give out to newborns this month.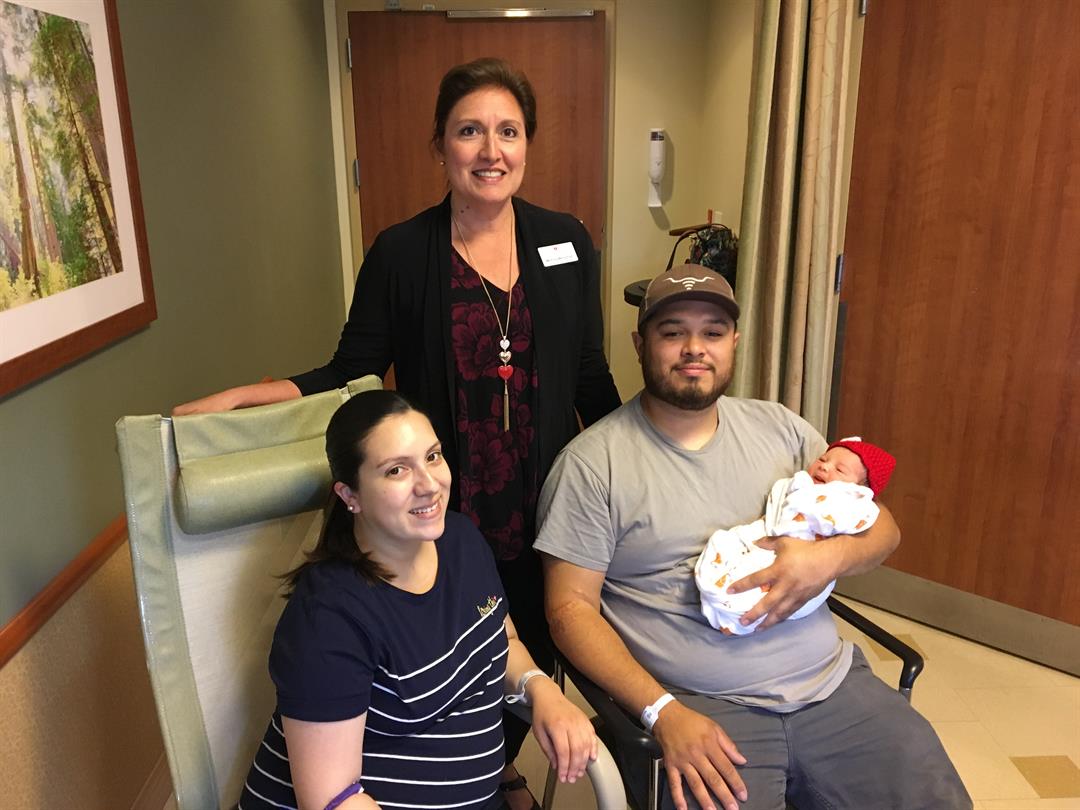 Aztrid Oterga and Carlos Ceja's daughter Amariah received one of the knitted red caps at Marian Regional Medical Center in Santa Maria. (KSBY photo)