A "Live Shark Experience" will debut at the Santa Barbara County Fair Wednesday.
The exhibit will allow viewers to watch a diver swimming with sharks in a self-contained tank. During the show, there will be speakers with educational and comedic acts on marine life and sharks.
"We're excited to present something out of the ordinary with an opportunity for fair visitors to see these impressive animals up close," said Richard Persons, Santa Maria Fairpark CEO.
One of the divers has been working with sharks for nearly 20 years.
Nurse sharks are known to attack humans but they don't like the taste of humans, according to Phillip Peters.
"The most attacks on humans are from nurse sharks (...) but that's because people think they are pretty docile; they go up to them, they touch them and then the nurse shark turns around and grabs you," Peters said.
Another fun fact, sharks don't get cancer, so an animal scientists like to study sharks' biology for cancer research.
The Live Shark Experience will be at the Santa Maria Fairpark from July 11-15.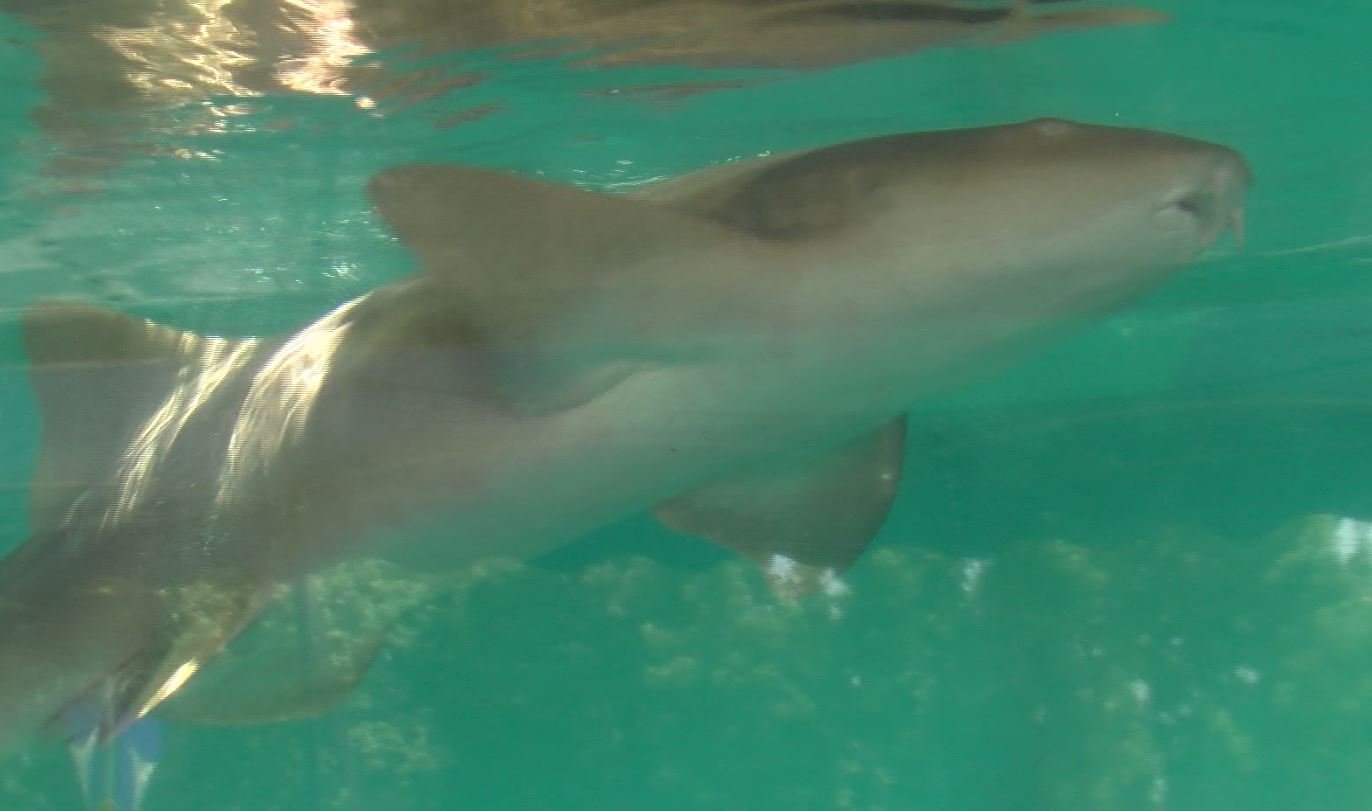 The Live Shark Experience at the Santa Barbara County Fair. (KSBY photo)
The annual fair also includes a carnival, arts and crafts displays, food and commercial vendors, livestock exhibits, and free live music, including performances by Smash Mouth, Trace Adkins, Kool & the Gang, and Sheila E.
The fair is open from noon to 10 p.m. each day. General admission is $12, children ages 6-11 and seniors 62+ are $8, and kids 5 and under get in for free. On Wednesday, July 11, admission into the fair is half-price before 3 p.m. and carnival rides are $1 all day.