California's Dream Drive is celebrating the re-opening of Highway 1.
Dozens of classic cars and modern day vehicles started out in Monterey County before making their way down Highway 1 to Morro Bay Thursday afternoon.
Eighty-four cars from years 1934 to 2018, each representing a different year Highway 1 has been open, made the journey, including Governor Jerry Brown's 1974 Plymouth.
The car rally entered Morro Bay around 4 p.m. and headed out to Morro Rock where the cars gathered in the parking lot.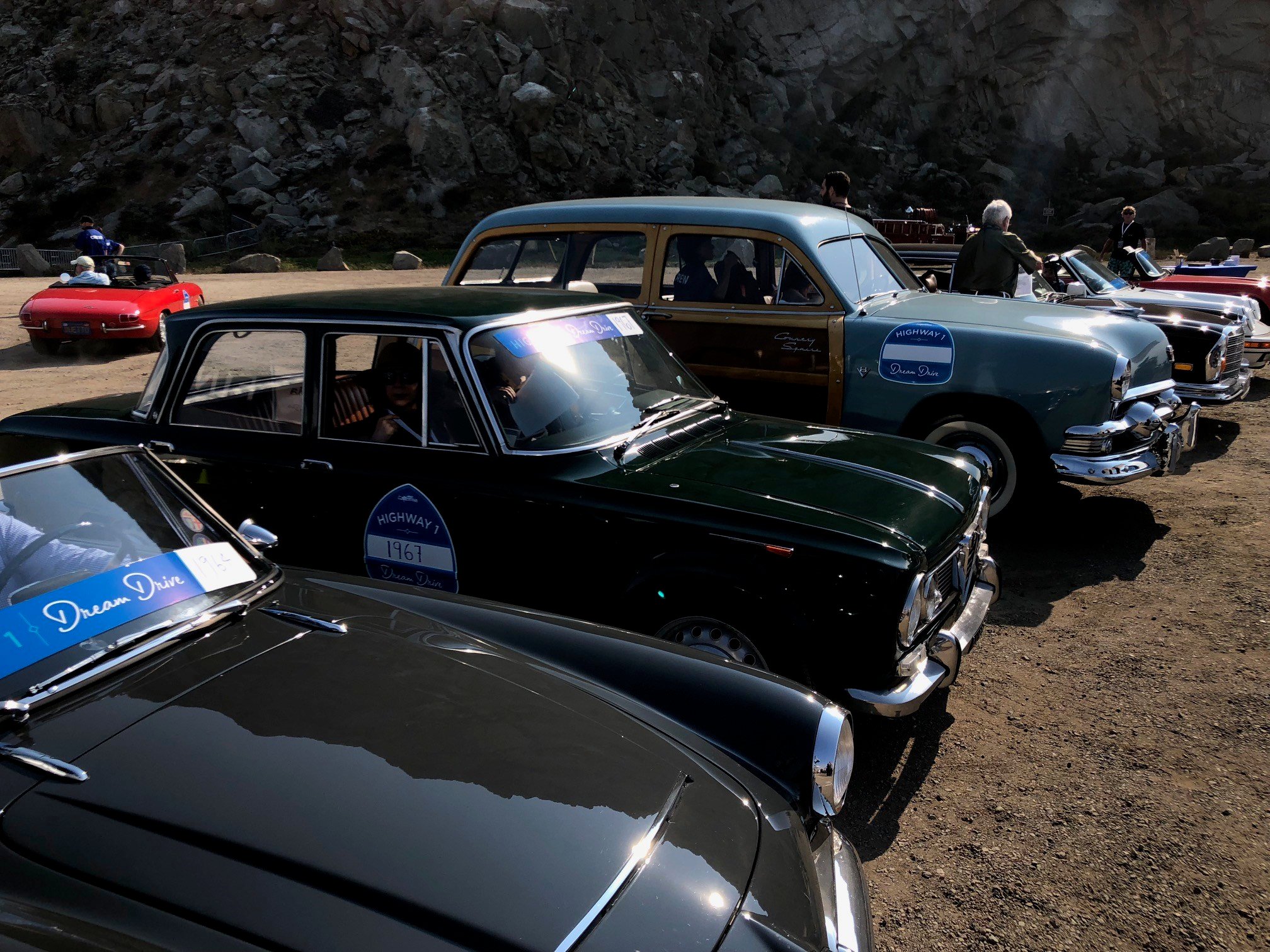 Classic cars gather in the parking lot at Morro Rock. (KSBY photo)