(UPDATE 4:20 p.m.) - All power has been restored.
---
(UPDATE 4 p.m.) - PG&E is estimating that power will be restored to the downtown area by midnight.
---
(UPDATE 2:50 p.m.) - As of 2:30 p.m., power was restored in the Foothill Blvd. area. The power remained out downtown, but PG&E expected it to be restored by 5:30 p.m.
The outage affects an area along Higuera from Osos to Marsh and north to Center Street.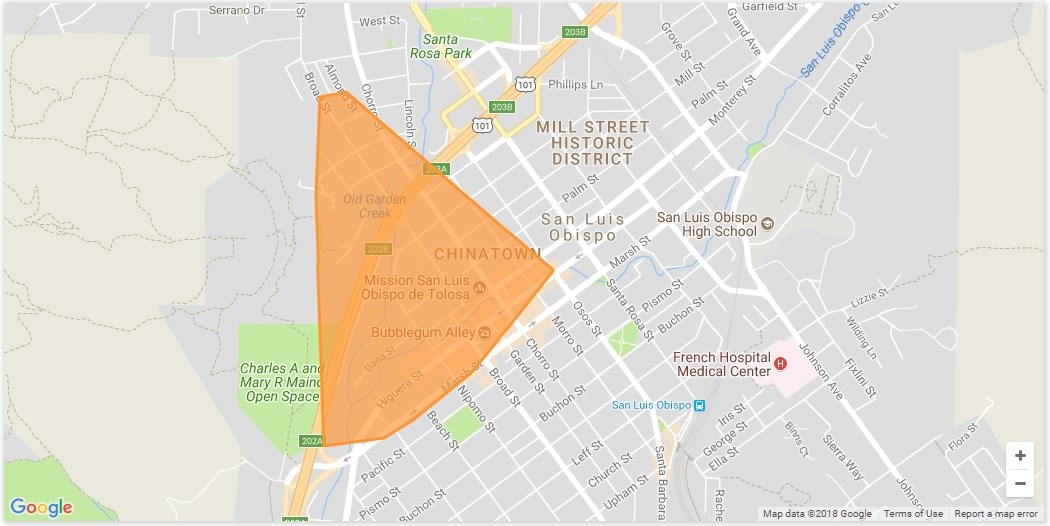 ---
More than 3,500 customers were without power in San Luis Obispo on Thursday afternoon.
The outage began shortly after 1:30 p.m., affecting a large portion of downtown north to the Foothill Blvd. area.
According to police, the outage is the result of a failure in an underground electrical vault in the sidewalk along the 600 block of Higuera Street. Police are asking people to avoid the area, if possible, and to treat any intersections where signals are dark as a four-way stop.
This is a developing story and will be updated with new information as it becomes available.