UPDATE (9/11/18 10:15 p.m.) - The San Luis Obispo County District Attorney's Office says it has not yet filed charges against Chris Berdoll in connection with his recent arrest. The DA's office says this is because it hasn't received a review of charges from Atascadero police.
A judge did grant the police department's request to increase Berdoll's bail to $500,000. He was booked in jail Monday, but he posted bail and was out of custody Tuesday morning.
---
Atascadero police say child pornography was found at a local teacher's home with some of it allegedly containing pictures and videos of his students.
The Atascadero Unified School District reported to police that a district teacher might have taken inappropriate videos of students' undergarments.
Police investigated and reported that Chris Lynn Berdoll, 48, was arrested Monday. Jail logs did not show him in custody Tuesday morning.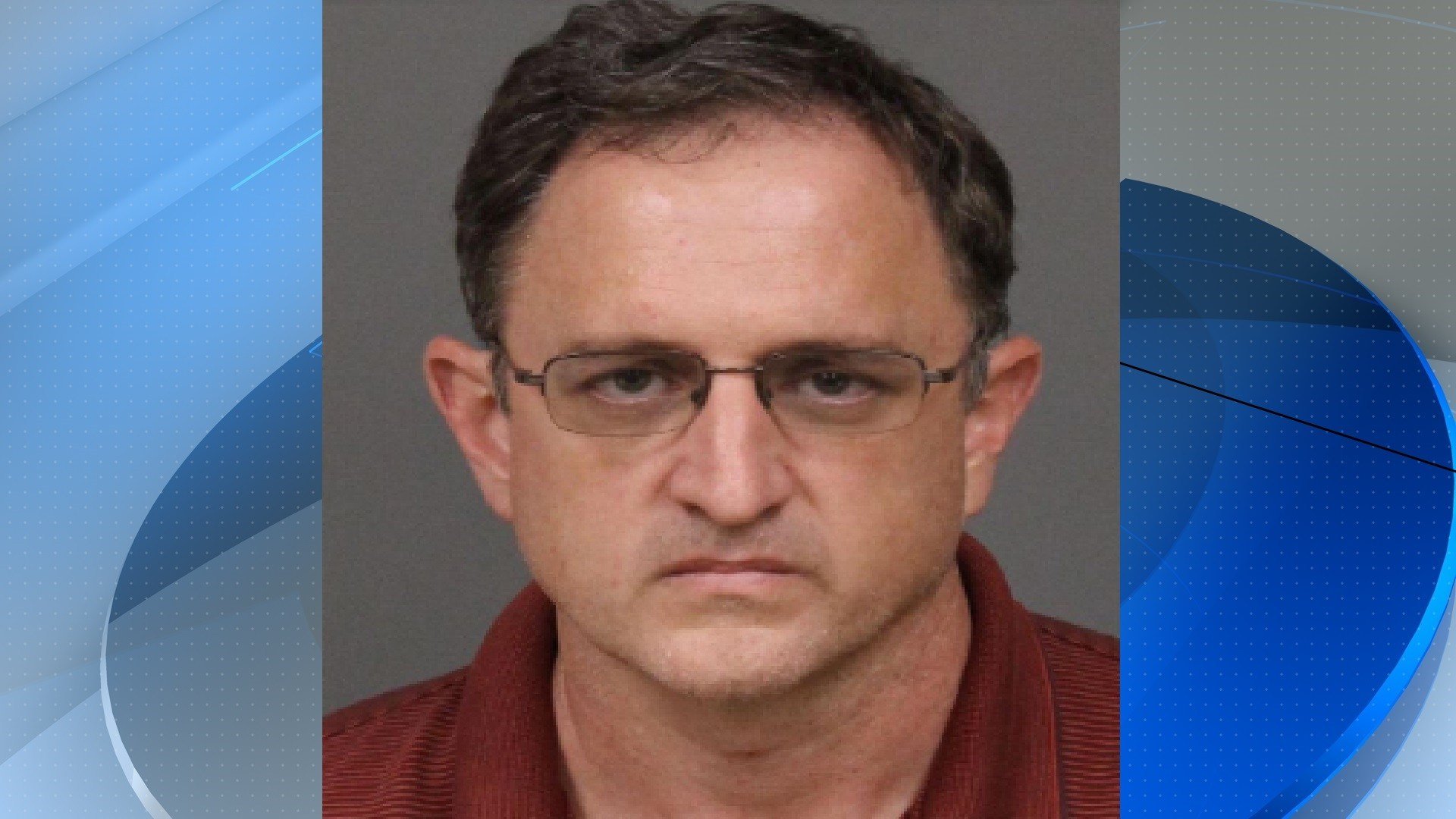 Chris Berdoll
Berdoll is a sixth-grade and visual arts teacher at the Atascadero Fine Arts Academy.
A parent with a daughter in Berdoll's art class told KSBY News she is disgusted and appalled.
"You never think that it's going to happen to the school your kids go to. I guess you could say it's an unsettling feeling having your kid go to school," said a mom who wished to be nameless.
The district says it has put Berdoll on administrative leave during the investigation saying in a statement, "The District took immediate action by notifying the Atascadero Police Department and placing the employee on administrative leave to protect students, while conducting a thorough internal investigation. Should these allegations be confirmed, AUSD will pursue the termination of the employee."
Police said they found child pornography at Berdoll's home, but not all of it contained images of his students.
"It doesn't appear that any acts of molestation took place and we are grateful for that, but we are thoroughly following up to make sure that is the case," said Chief Jerel Haley of the Atascadero Police Department.
The district's statement went on to say, "The courageous individuals who 'saw something and said something,' allowed the District to take immediate action to ensure student safety."
Police arrested Berdoll around noon Monday, Sept. 10, booking him on charges of sexual exploitation of a child and production and possession of child pornography.
Police added that they notified parents of the alleged victims and potential victims directly.
Berdoll also teaches art classes online and posted the following on his website: "For the time there will be a delay in my responses to emails. I will also not be able to host the monthly challenges for awhile. I sincerely apologize for any inconvenience and things should be back to normal soon."
AUSD is offering additional counseling services for its members at this time.
Police are urging anyone who thinks their child may have been a victim to contact authorities.