It was an extra special Friday for one Orcutt man. He was reunited with one of his prized possessions.
John Shuffield was involved in a crash back in March that landed him in the hospital and his cherry red Cadillac in the shop.
Now, the bumper is clean, the leather is smooth and the dice on the rearview mirror are ready to roll. But it was a long journey to get here.
"Just like new again. Beautiful job," Shuffield told a Foster Auto Body technician when he picked up the car on Friday.
For seven months, the car went through what was essentially another full restoration at Foster Auto Body with parts from around the country.
"We are definitely going to go for a cruise and when we leave here, we are going to go together and have a blast," said Ron Smith, Shuffield's friend.
"Did you fill it full of gas?" Shuffield joked.
The 88-year-old and his '59 Cadillac Coupe DeVille have history.
The car has been in the family since 1987 when he bought it off Alex Madonna.
Now, it's back on the road again.
"When we drove it, people were just giving the thumbs up. They saw John, they know this car, and they were just yelling at us, 'we love it' waving," Smith said. "He's a celebrity around here."
Shuffield's kids, the grandkids, and the community are just happy to see grandpa back in his caddy.
"I got three car shows this month," added Shuffield.
John and his ride will be featured in the "Muscle, Mutts and Meows Car Show" in Santa Maria on Saturday, Oct. 7. It will be at the Elks Lodge from 10 a.m. to 4 p.m.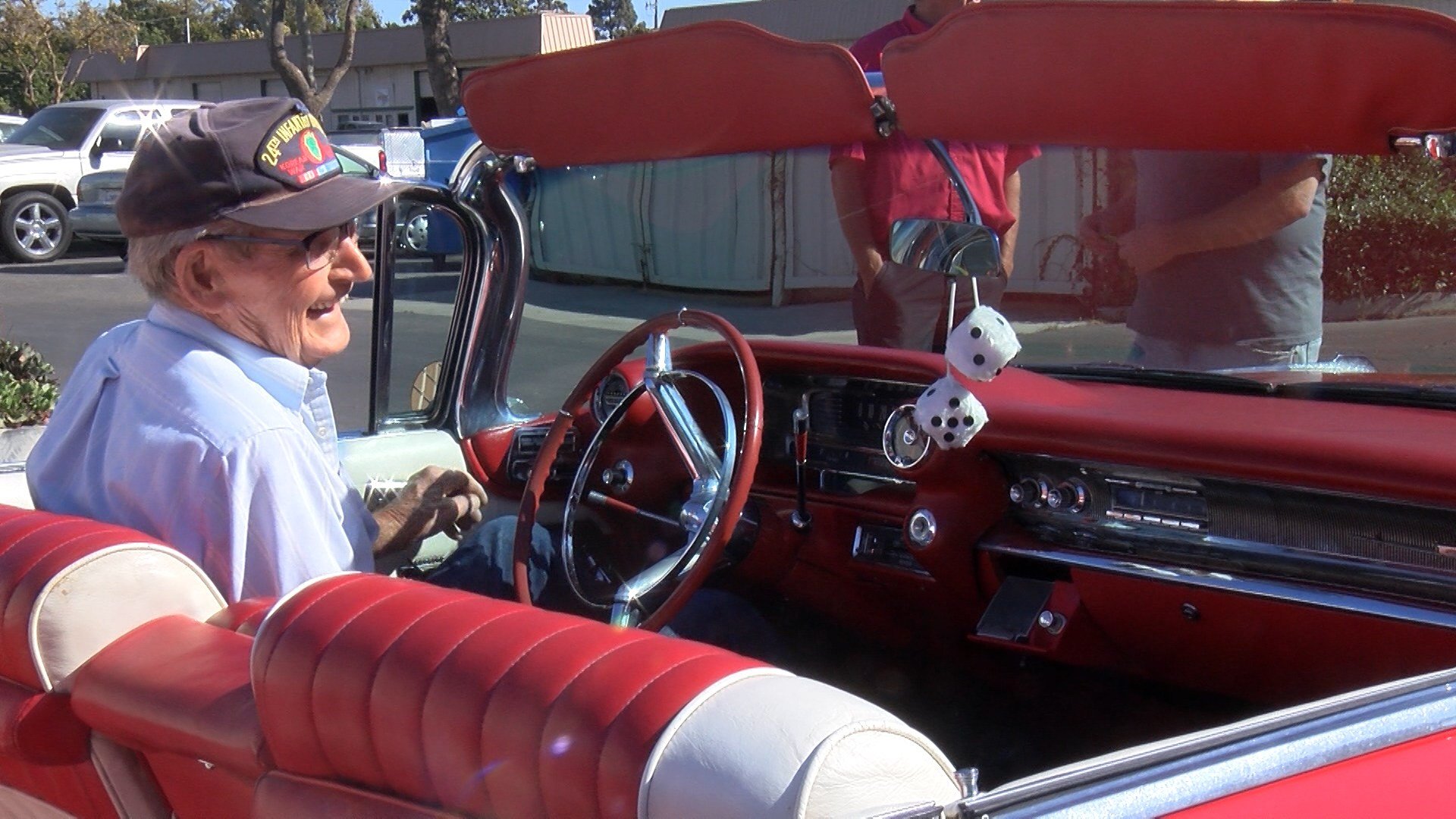 John Shuffield sits in his restored Cadillac. (KSBY photo)