Three small brush fires broke out Wednesday evening along Highway 101 near El Capitan Ranch Road in Santa Barbara County.
The spot fires were sparked in the hillside along the northbound lanes of the highway shortly after 5:30 p.m.
One lane was closed near El Capitan State Beach for a short time as crews put the fires out.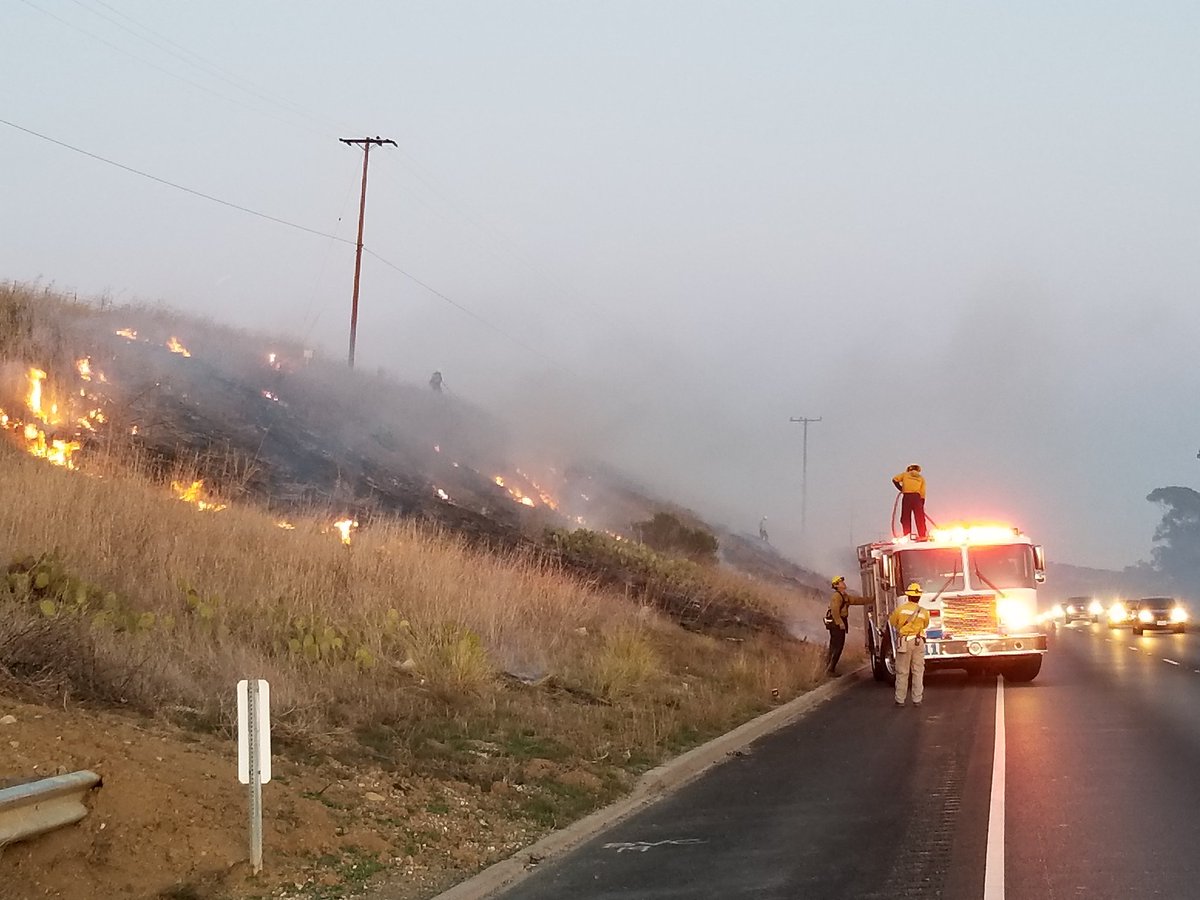 (Courtesy Santa Barbara CHP)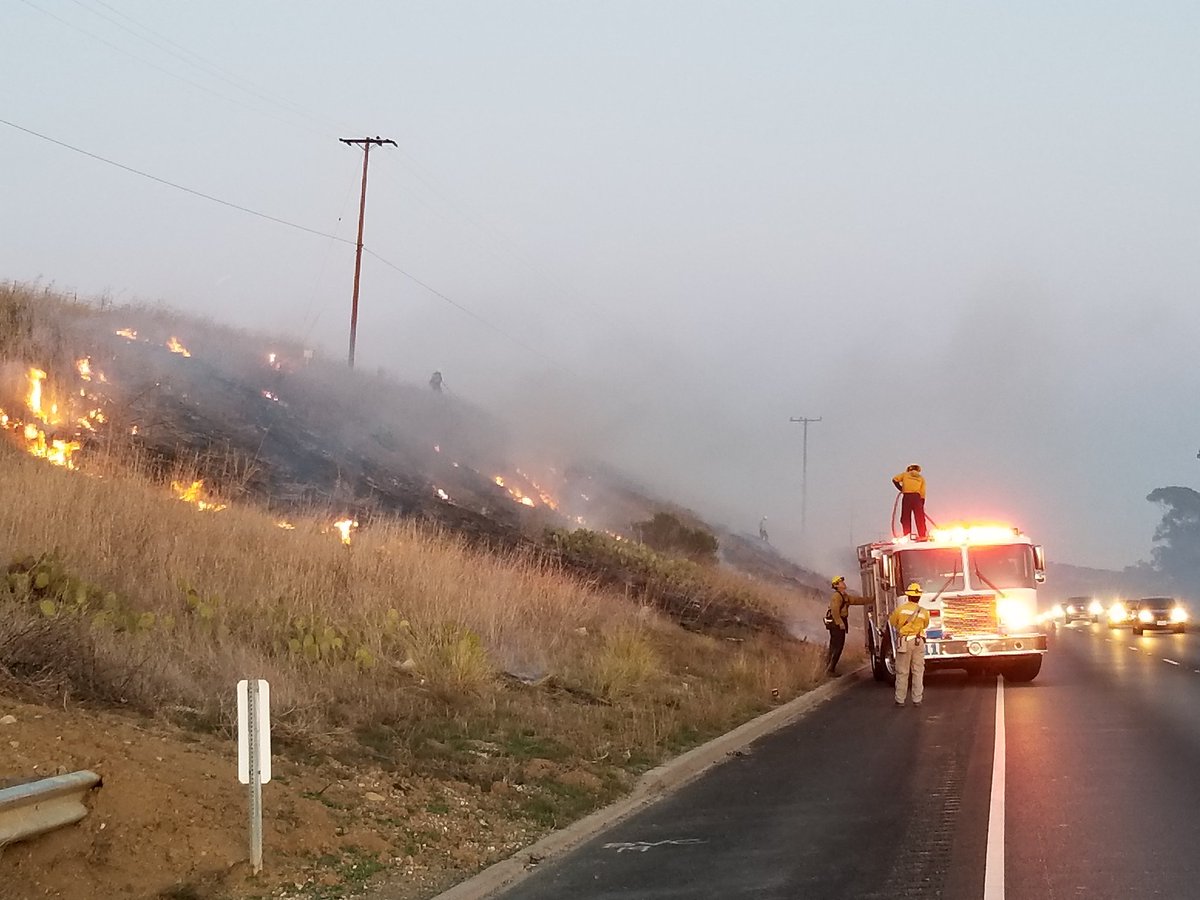 (Courtesy Santa Barbara CHP)
The three spot fires burned approximately half an acre of vegetation, according to Mike Eliason with the Santa Barbara County Fire Dept.
Four engines responded to the fire. The cause is under investigation but Eliason believes it is probably mechanical in nature due to a passing car.

(Courtesy Santa Barbara CHP)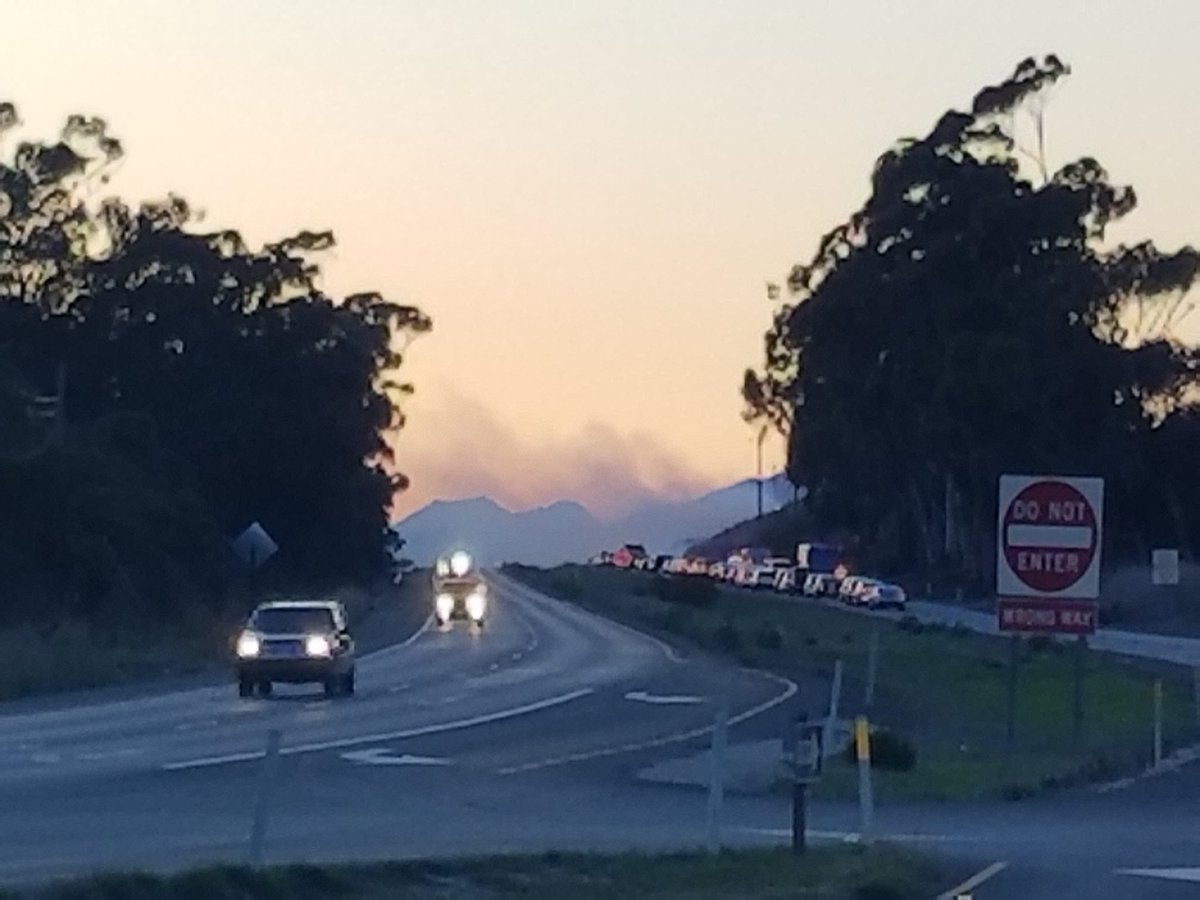 (Courtesy Santa Barbara CHP)