Pryor Baird's strong run on NBC's music competition "The Voice" keeps thrilling fans in Orcutt, his hometown.
On Tuesday night, Baird went head-to-head with Team Blake teammate Jaron Strom. Baird sang Billy Preston's "Will It Go Round In Circles." Blake declared Baird the winner of the Knockout.
For the second week in a row, Baird's close friends and family packed into Rooney's Irish Pub in Orcutt to cheer him on.
"It is so exciting. I hope he wins the whole thing!" said family friend Miko Nehman.
"I thought he was great tonight and he won and that's what we want. He's going to do it live!" cheered Orcutt resident Tim Johnson, referring to the next round of the show: the Live Playoffs.
"It's really rewarding for his old town group to see him be recognized on NBC for what he's capable of doing. It's awesome," said friend Doug Dougherty.
Friends and family of Pryor Baird are packing Rooney's Irish Pub to watch Orcutt local Pryor Baird kill it in tonight's episode of The Voice! pic.twitter.com/vNpwxOgTsb

— Kelsey McFarland (@KelseyMarie_TV) April 4, 2018
Rooney's has been selling "I Love Pryor Baird" shirts and hats to benefit Keeping the Blues Alive, a charity that supports music education in schools, and the Wounded Warrior Project to help disabled veterans.
Though Baird moved to Nashville seven years ago to hone his craft, his roots are here in Orcutt. He had a simple upbringing without most amenities such as heat or electricity. He spent his time playing guitar, listening to records and leading a blues band. Baird studied fruit science in college but dropped out to pursue music.
"The Voice" airs Mondays and Tuesdays at 8 p.m. on NBC.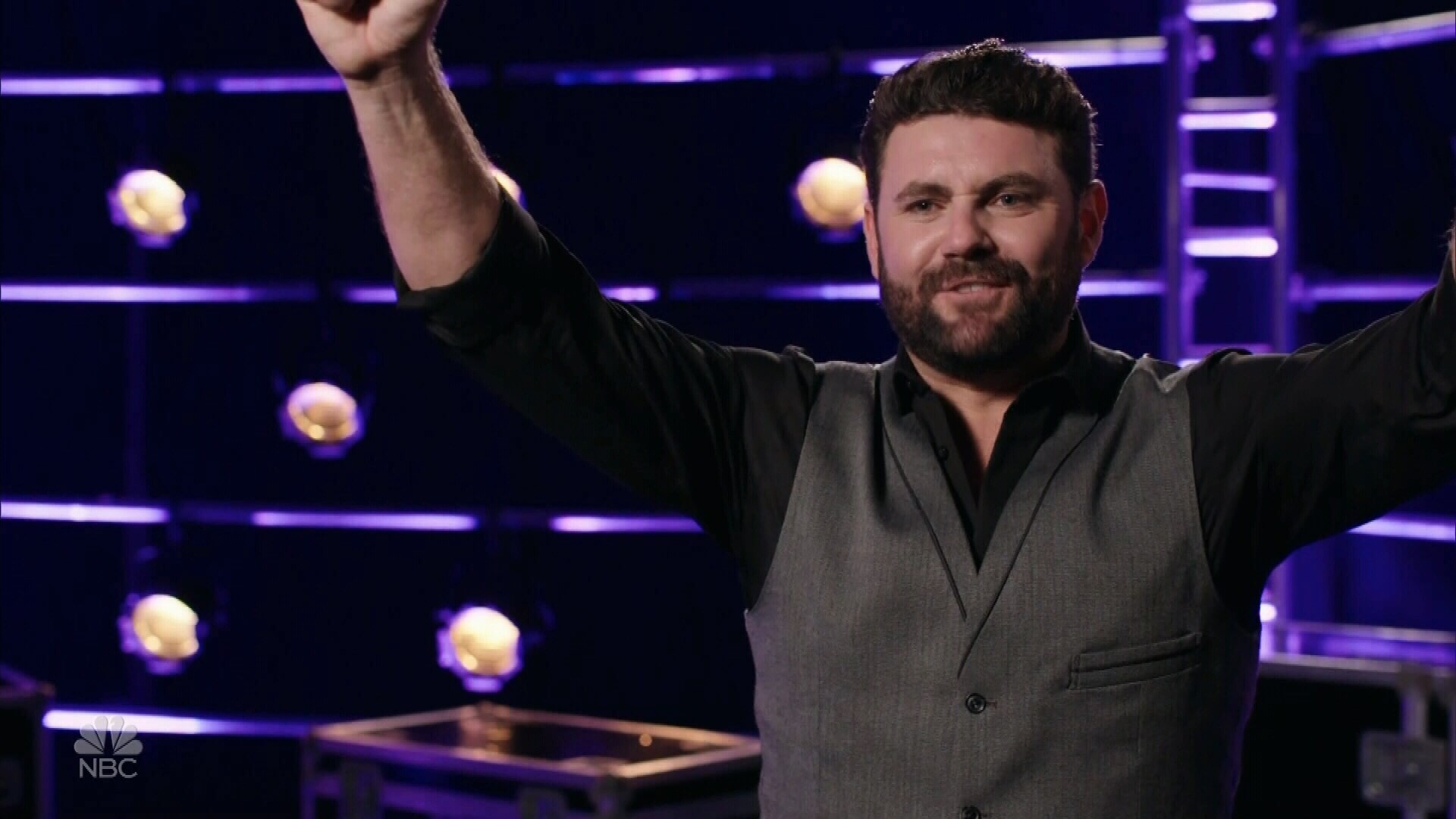 Pryor Baird (Courtesy: NBC/"TheVoice")
Related content: