Some local fifth and sixth graders are spending their spring break in the kitchen.
The students are part of the 4-H Student Nutrition Advisory Council clubs at five schools in Santa Maria and Oceano.
During the third annual "Culinary Academy," they're learning food safety habits, how to safely handle knives, baking techniques, and stovetop skills. Specifically, they're cooking up healthy blueberry muffins, sushi, and an egg omelet.
"It's really a opportunity for the kids to learn some basic food skills along with nutrition and some fun thrown in there, too," said Janelle Hansen, 4-H program supervisor for Santa Barbara County.
Organizers of the program say getting kids cooking helps promote lifelong healthy eating habits and builds the students' leadership skills.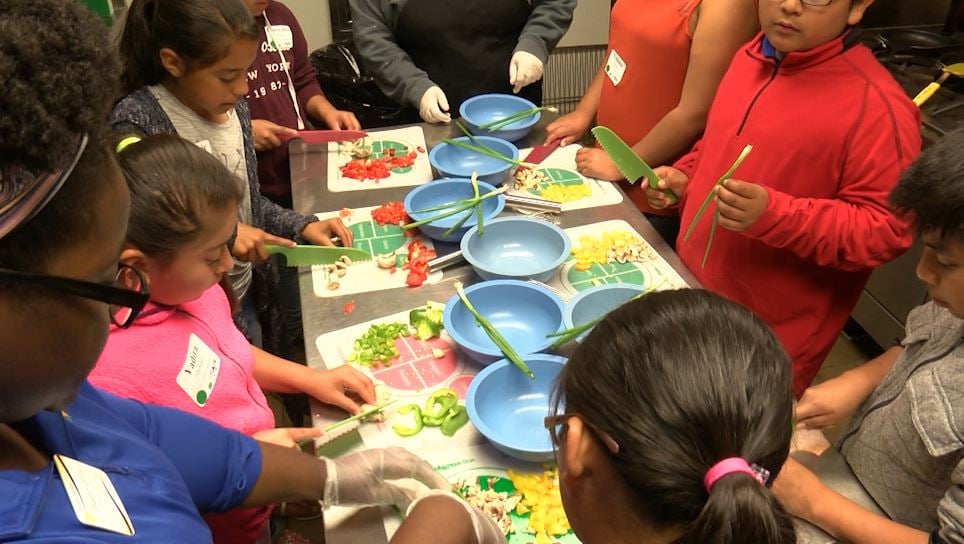 Students participate in the third annual Culinary Academy held at Liberty Elementary School in Santa Maria. (KSBY photo)