UPDATE (12:35 a.m.) – A woman who believed she was being suppressed by YouTube and "hated" the company opened fire at their headquarters, wounding three people before taking her own life.
Investigators said they don't believe Nasim Aghdam specifically targeted the three victims Tuesday. But a law enforcement official said Aghdam had a longstanding dispute with the company.
The official said investigators believe Aghdam used the name Nasime Sabz online. A website in that name decried YouTube's policies and said that YouTube was trying to "suppress" content creators.
The official spoke to AP on condition of anonymity because they were not authorized to discuss the case publicly.
Aghdam's father said his daughter was angry YouTube stopped paying for videos she posted on the platform and warned police she might go to the company's headquarters.
---
UPDATE (10:30 p.m.) – The father of a woman suspected of shooting three people at YouTube's headquarters says she was angry at the company because it stopped paying her for videos she posted on the platform.
Ismail Aghdam told the Bay Area News Group that he warned police his daughter, Nasim Aghdam, might be going to YouTube because she "hated" the company.
Ismail Aghdam said he reported his daughter missing on Monday after she did not answer her phone for two days.
He said the family received a call from Mountain View police around 2 a.m. Tuesday telling him they found Nasim sleeping in a car and he warned them she might go to YouTube.
Mountain View Police spokeswoman Katie Nelson confirmed officers located a woman by the same name asleep in a vehicle asleep in a Mountain View parking lot Tuesday morning.
She says the woman declined to answer further questions. Nelson did not respond to a question about whether police were warned Aghdam might go to YouTube.
---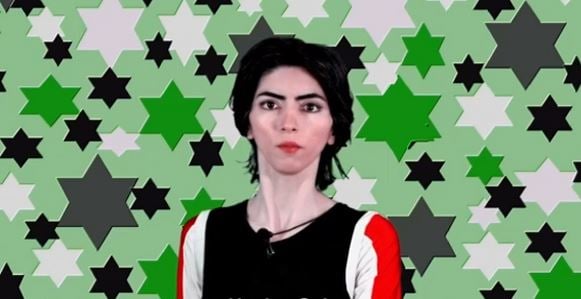 Alleged YouTube shooter Nasim Aghdam
ORIGINAL STORY – The woman who shot several people Tuesday on YouTube's campus in San Bruno has been identified, according to the Associated Press and NBC's Bay Area affiliate, KNTV.
Citing law enforcement officials, the NBC Bay Area Investigative Unit reports the suspect was Nasim Aghdam of San Diego.
NBC Bay Area also reports Aghdam had a YouTube account and, in a video posted in January 2017, claimed YouTube "discriminated and filtered" her content, leading to fewer views.
In a video posted in January 2017, Nasim Aghdam says YouTube "discriminated and filtered" her content.
The license plate on a car towed from YouTube's campus Tuesday is reportedly registered to Aghdam.
Aghdam was quoted in a 2009 story in the San Diego Union-Tribune about a protest by People for the Ethical Treatment of Animals against the use of pigs in military trauma training. She dressed in a wig and jeans with drops of painted "blood" on them, holding a plastic sword at the demonstration outside the Camp Pendleton Marine Corps base.
"For me, animal rights equal human rights," Aghdam told the Union-Tribune at the time.
The woman, who was 39 years old, is believed to have carried out the attack because of a domestic dispute, officials said. The authorities said terrorism did not appear to be a motive.
Aghdam died from a self-inflicted gunshot wound after shooting three people, according to police. The shooter used a 9 mm handgun. Hospital officials have said a man is in critical condition and two women are in serious and fair condition. A fourth person injured an ankle while fleeing.
Police responded to YouTube headquarters in San Bruno around 1 p.m. Approximately 1,100 people work in the complex, which is about 20 miles away from Google's main campus in Mountain View.
Related content:
Woman shoots 3, self at YouTube in possible domestic dispute
The Latest: Police now say 3 wounded in YouTube shooting