Attempted murder charges have been filed against two brothers accused of attacking a co-worker last month at a job site in rural Arroyo Grande.
The San Luis Obispo County District Attorney's Office reports Hector Tinoco Agustin, 20, and Jonathan Tinoco, 24, pleaded not guilty Monday to charges of attempted murder, assault with a deadly weapon and battery with serious bodily injury.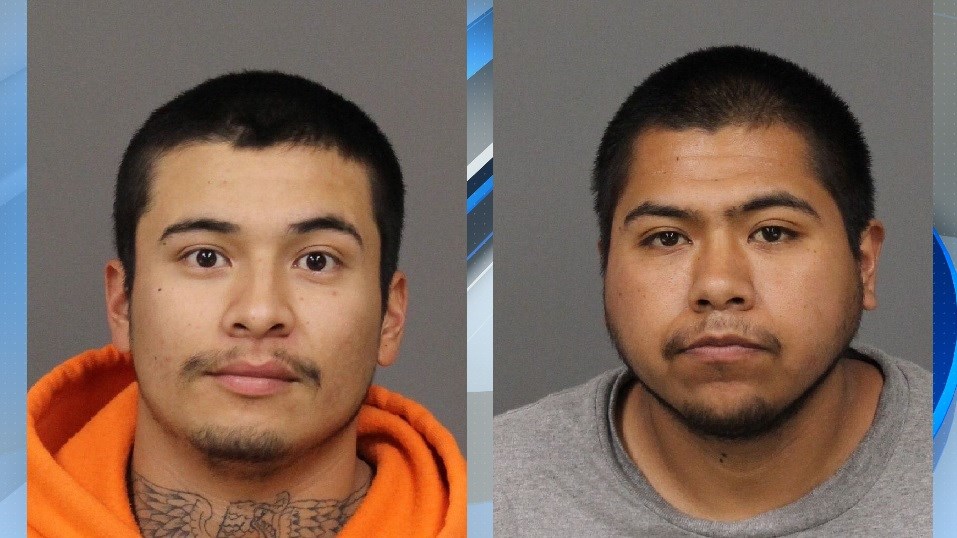 Hector Tinoco Agustin, 20 and Jonathan Tinoco, 24
The two were arrested at their Santa Maria home the evening of March 30 after San Luis Obispo County Sheriff's deputies were called to a local hospital that morning to interview a stabbing victim.
The man reportedly had a cut on his back and told investigators he had been attacked by two coworkers who were also his former roommates. The three men worked for a landscaping company.
Investigators say they found a stolen pistol and an assault rifle inside the home at the time of the brothers' arrest.
Both men remain in custody at San Luis Obispo County Jail in lieu of $500,000 bail each.
They are due back in court April 30.
Related:
Brothers accused of trying to kill coworker in Arroyo Grande