A driver whose car ended up upside down Friday just before the Cold Spring Bridge on Highway 154 walked away with only minor injuries.
The man says the crash happened after he was cut off by another vehicle near Paradise Road. He told KSBY the other vehicle hit the front side of his car, causing it to go off the road. A dirt pile reportedly kept the car from going over the cliff.
When first-responders arrived to the scene shortly after 12:15 p.m., the dark Hyundai Elantra, which still had dealer plates, was on its roof on top of the guardrail.
The California Highway Patrol has not released additional details related to the crash.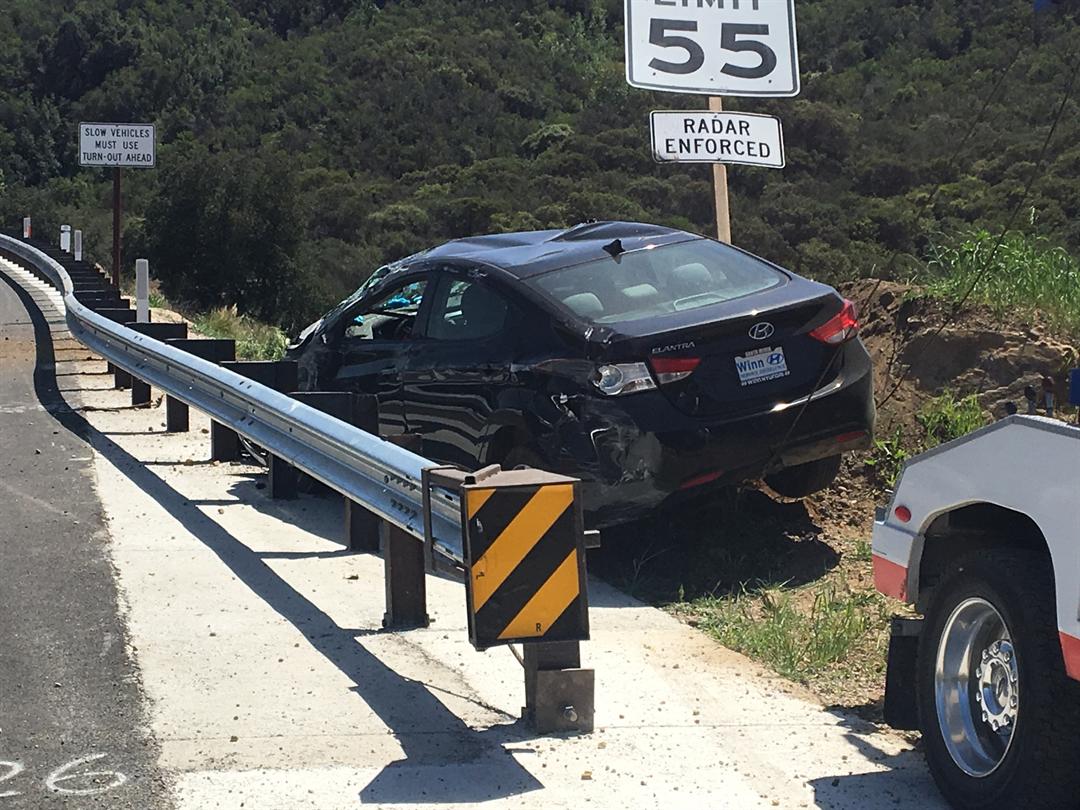 The vehicle after it had been flipped back onto its wheel just before the Cold Spring Bridge. (KSBY photo)