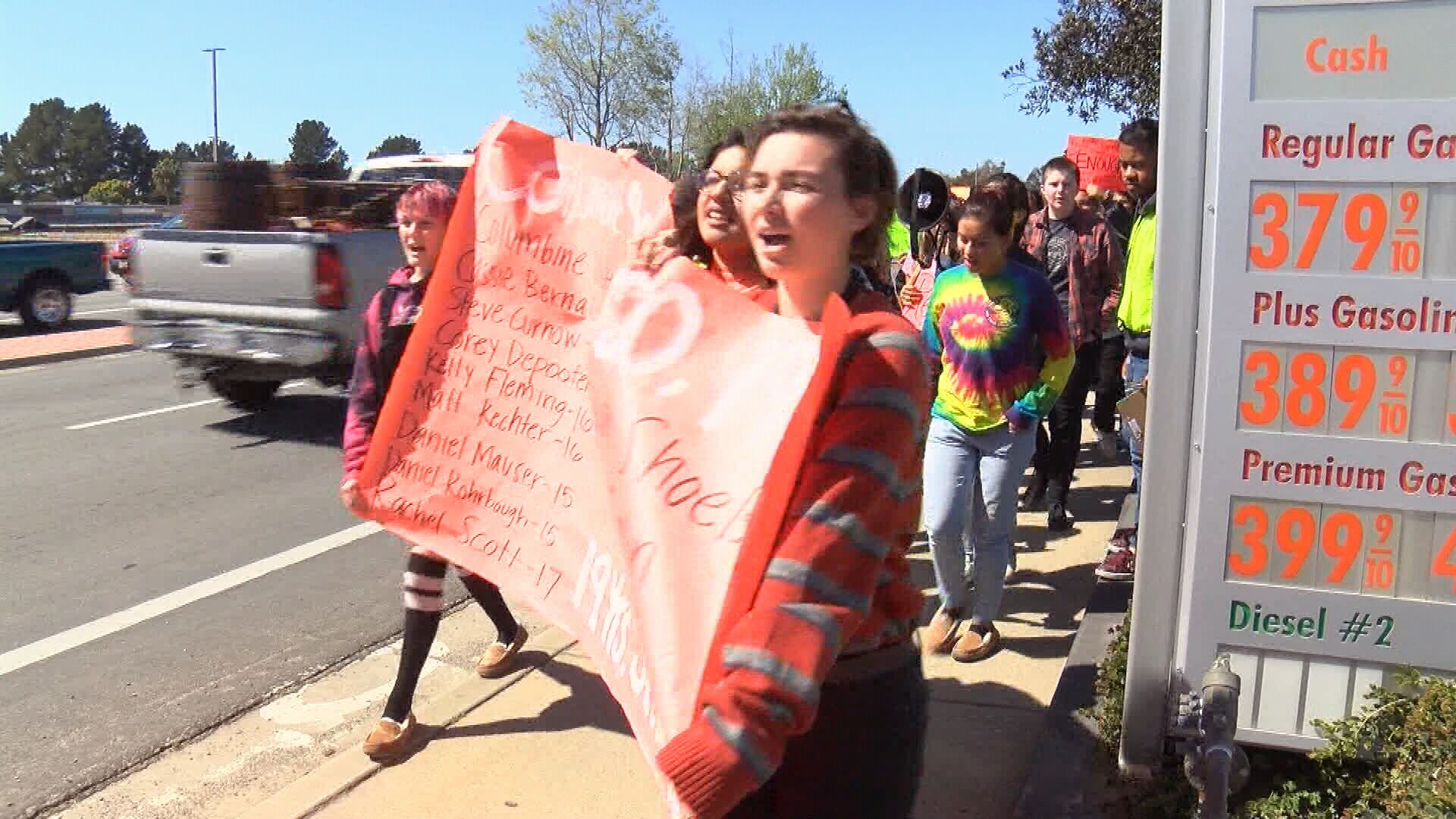 Central Coast students marched in solidarity with the national movement for school safety and gun reform. (KSBY photo)
Students across the Central Coast and the U.S. took a stand on April 20, the 19 year mark since the mass shooting at Columbine High School in suburban Denver.
One teacher and 12 students were killed on April 20, 1999. Those students would be in their thirties today, many of them likely with families and children of their own. The shooting sparked a debate about gun violence and mass shootings.
Columbine High School does not have class on April 20, but faculty and staff instead encourage students to use the day helping others through community service.
Students in Santa Maria marched to remember those who died in the Columbine shooting while demanding more for gun legislation and mental health help on campuses.
Orcutt Academy High School students also marched and held discussions with teachers about what to do if a shooter were to enter campus.
"It's disappointing that it has come to this point even 19 years after the Columbine shooting, we're still doing this" said Righetti High School senior Angie Ho. "I'm glad to see all my friends here. I'm glad we have the support of the community."
High school students in the San Francisco Bay Area and Los Angeles also took part in rallies. Students took their concerns to the steps of Los Angeles City Hall, where they also held a registration drive to get more teens to pre-register to vote.
Last week, California's Secretary of State said that more than 100,000 16- and 17-year-olds have pre-registered to vote this year.