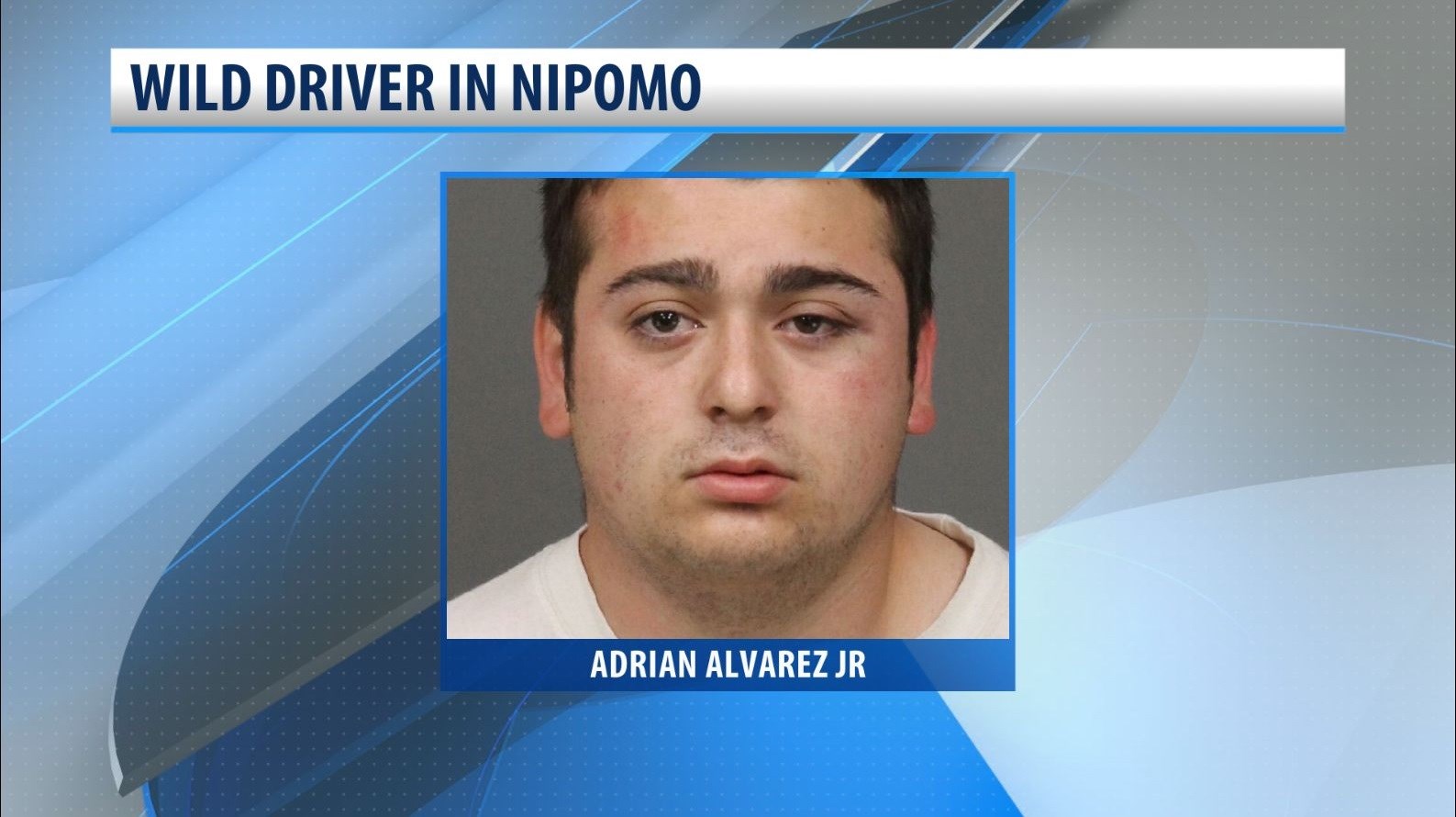 Adrian Alvarez Jr. (Photo courtesy of Nipomo Police Department)
The driver of an SUV who was arrested early Saturday morning after a hit and run spree through Nipomo has been identified.
Police officers said that Adrian Alvarez Jr., 19, of Guadalupe was arrested and booked into the San Luis Obispo County Jail on charges of driving under the influence of alcohol, hit and run and exhibiting an imitation firearm in a threatening manner.
A neighbor's home security camera caught part of the incident. Officers said that Alvarez damaged multiple cars and mailboxes on Mercury Road.
Neighbors who saw and hear the commotion chased him as he tried to take off, tackling him to the ground while taking his BB gun.
Alvarez was taken to the hospital after the incident and was later arrested.