Prosecutors say they used online genealogical sites to find a DNA match for a California serial killing suspect.

The Sacramento County District Attorney's Office said Thursday that authorities used DNA collected from a crime scene of the Golden State Killer and compared it to online genetic profiles.

Joseph James DeAngelo, a 72-year-old former police officer, was arrested at his home in Citrus Heights on Tuesday.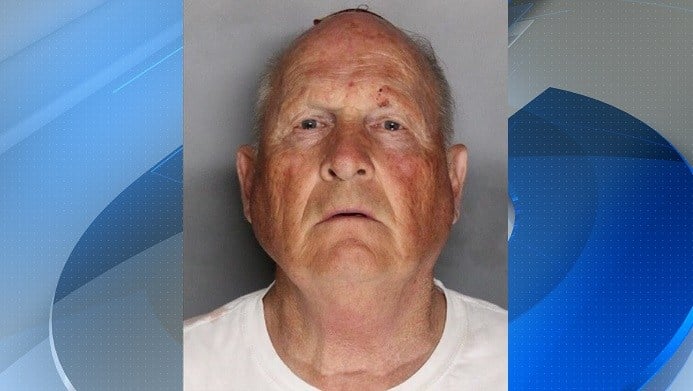 Joseph James DeAngelo

Authorities believe he's responsible for at least 12 killings and 50 rapes in the 1970s and '80s.
Prosecutors said at least one of the online genealogical profiles contained genetic information from a relative of DeAngelo. Investigators explored online family trees and followed clues to identify possible suspects.
The development was first reported by the Sacramento Bee.
DeAngelo is charged with eight counts of murder and is scheduled to be arraigned Friday.