Santa Barbara County authorities are praising the arrest of Golden State Killer suspect Joseph James DeAngelo and working to connect him to several brutal crimes in the Goleta area.
DeAngelo, 72, was arrested in Citrus Heights on Tuesday, charged with murders in the Sacramento and Ventura County areas. He's suspected of dozens of more crimes throughout the state during the 1970s and '80s that were attributed to an unknown man known as the Golden State Killer or East Area Rapist.
In Santa Barbara County, the mysterious killer was known as the Original Night Stalker. His crime spree in the area was believed to have started in October of 1979. A couple was attacked while they slept in their home near Goleta, but the victims managed to escape.
"On December 30, 1979, 44-year-old Dr. Robert Offerman, an orthopedic surgeon, and 35-year-old Dr. Alexandria Manning, a successful psychologist, were both brutally murdered in their Goleta condominium," explained Santa Barbara County Sheriff Bill Brown. "Two years after that on July 27th, 1981, 27-year-old Greg Sanchez and 35-year-old Cheri Domingo were also found brutally murdered in a Goleta home that Cheri was house sitting."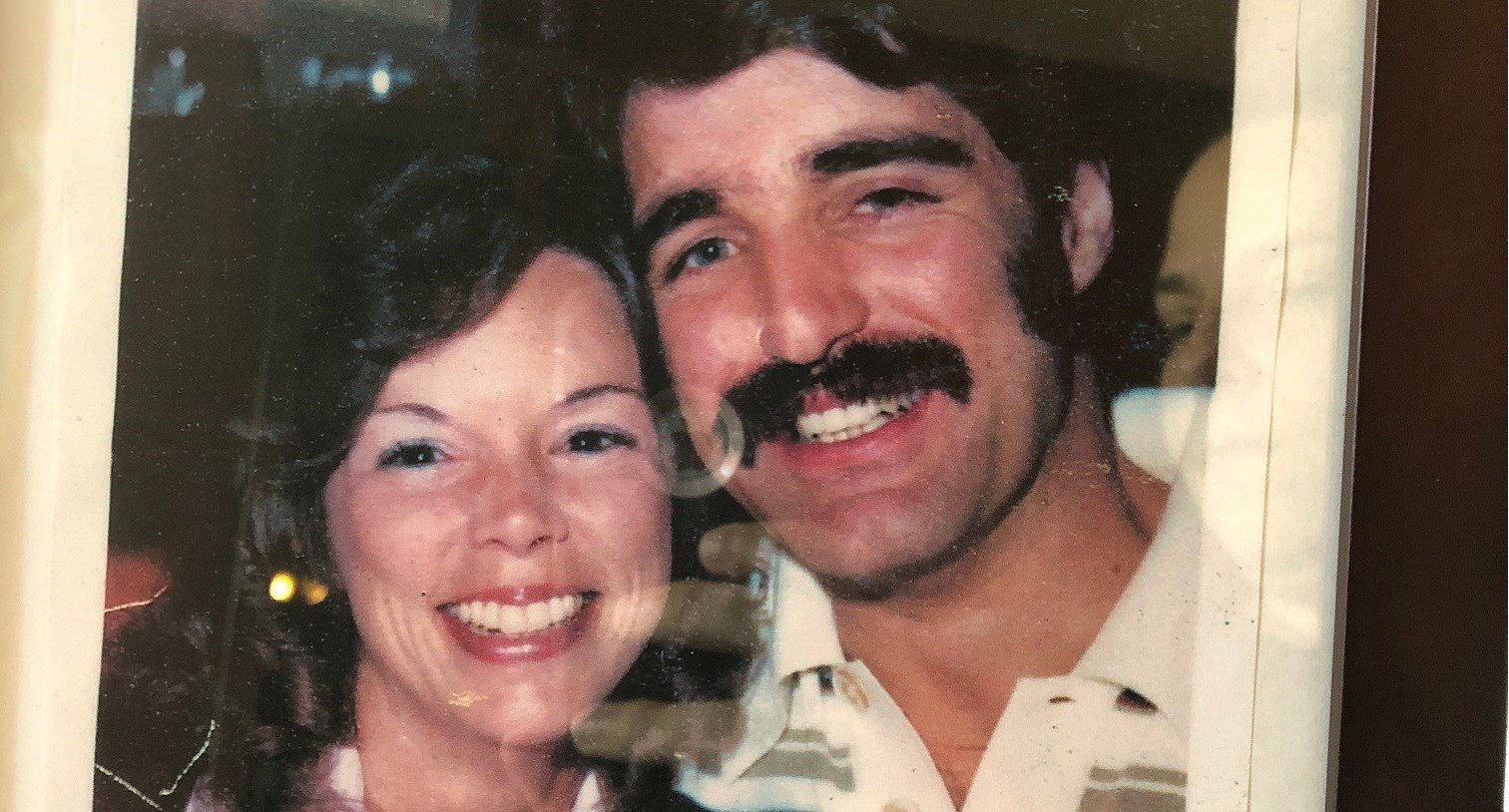 Cheri Domingo and Greg Sanchez (Photo courtesy Debbi Domingo)
In 2011, DNA evidence linked the Sanchez-Domingo murders to other crimes across California that were committed by the Golden State Killer.
"You know, I was a teenager when my mom and her boyfriend were killed," said Debbi Domingo, Cheri Domingo's daughter. "The case went cold very, very quickly. They ran out of leads very quickly. I know that they turned over every stone they could, so my drive really has just been for all of us to get to a point where we can sleep at night knowing that it's really over, that the wondering is over, that we know he's in custody. I just wanted to really sink into him that he thought he got away with it but he didn't. That's not the case, he's not getting away with it."

Police sketches of the Golden State Killer/East Area Rapist/Original Night Stalker
Roger Aceves, a current Goleta City Council member, was an officer in the Goleta area during the time following the murders.

"They were literally freaked out," Aceves said of the community at the time. "In the '70s and '80s, this was a very unusual occurrence. We have a quiet bedroom community. This never happened to us. Every time we had a burglary, people are wondering whether it was connected or not, especially nighttime burglaries, and that heightened concern until this day."
The Santa Barbara County Sheriff's Cold Case Unit was reportedly notified of DeAngelo's arrest Tuesday night and detectives immediately traveled to Sacramento to continue working to link him to the other Goleta murders and attempted murders.
Anyone with information about Joseph James DeAngelo and his travels to Goleta and Santa Barbara is urged to call the Sheriff's Criminal Investigations Division at (805)681-4150. To leave an anonymous tip, call (805) 681-4171 or visit the sheriff's website.

Joseph James DeAngelo