Cal Poly University Police reported a relatively calm and safe Thursday night before and after the 'Fake News' forum featuring commentator Milo Yiannopoulos.
129 officers were dispatched Thursday night, according to media relations director Matt Lazier. 17 of those officers were from Cal Poly, while 54 came from other Cal State University campuses across California. 58 officers were dispatched from other law enforcement agencies.
Lazier said that 60 of the 129 officers remained on standby because the night was calmer than anticipated. Approximately a dozen protesters were outside the event compared to more than 100 at Yiannopoulos' last appearance on campus in January 2017. Several events took place to try to counter the forum, including a potluck and concert.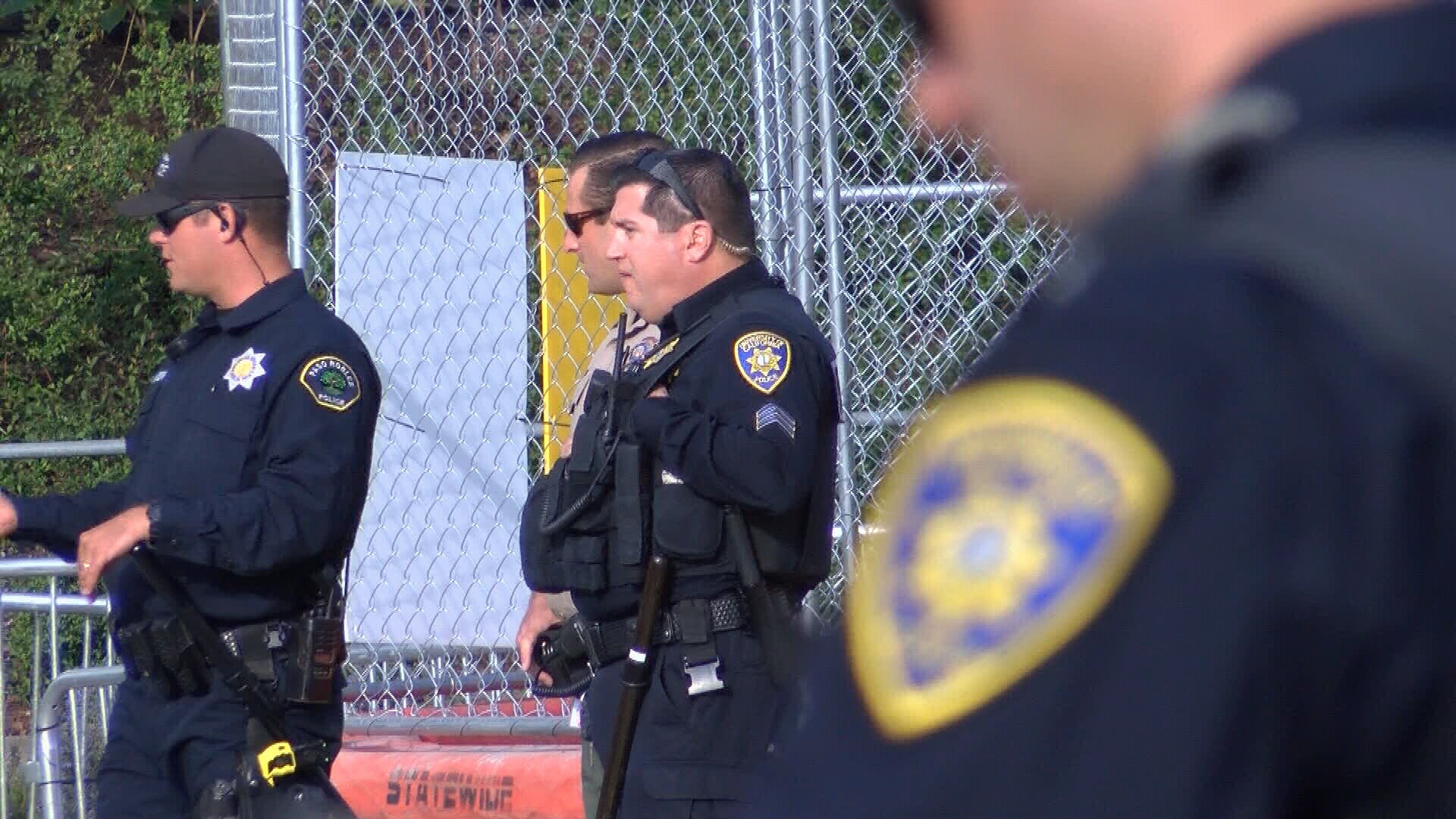 Security officers dispatched for the Fake News forum at the Cal Poly Campus. (KSBY photo)
While a SWAT team was on campus for the event featuring Yiannopoulos last year, Cal Poly Police Chief George Hughes decided a SWAT team was not needed or dispatched to campus this year.
Events featuring Milo Yiannopoulos and other controversial speakers at many college campuses have drawn protests in the past. Cal Poly said that the security response for Yiannopoulos' appearance in January 2017 cost $55,000.
Officers reported no arrests, injuries, fights, or damage to the campus.
Cal Poly administrators expect to calculate the total cost for the security response next week.