The Santa Barbara County Sheriff's Office is working to put together a timeline involving two double murders and an attempted double murder believed to be connected to the Golden State Killer.
Last week, authorities arrested Joseph James DeAngelo, 72, at his home near Sacramento. He is suspected of being the Golden State Killer, responsible for numerous burglaries, rapes and murders throughout California in the 1970s and '80s.

Joseph James DeAngelo
In Santa Barbara County, the mysterious killer was known as the Original Night Stalker. He is believed responsible for the murders of Cheri Domingo, 35, Gregory Sanchez, 27, Dr. Debra Alexandria Manning, 35, and Dr. Robert Offerman, 44, as well as an attempted double murder, all in the Goleta area.
DNA evidence has already linked the Sanchez-Domingo murders to other crimes across California that were committed by the Golden State Killer.
Sheriff's officials say DeAngelo was believed to be in Santa Barbara County between the years of 1978 and 1986 and may have spent time anywhere between Santa Maria and Carpinteria.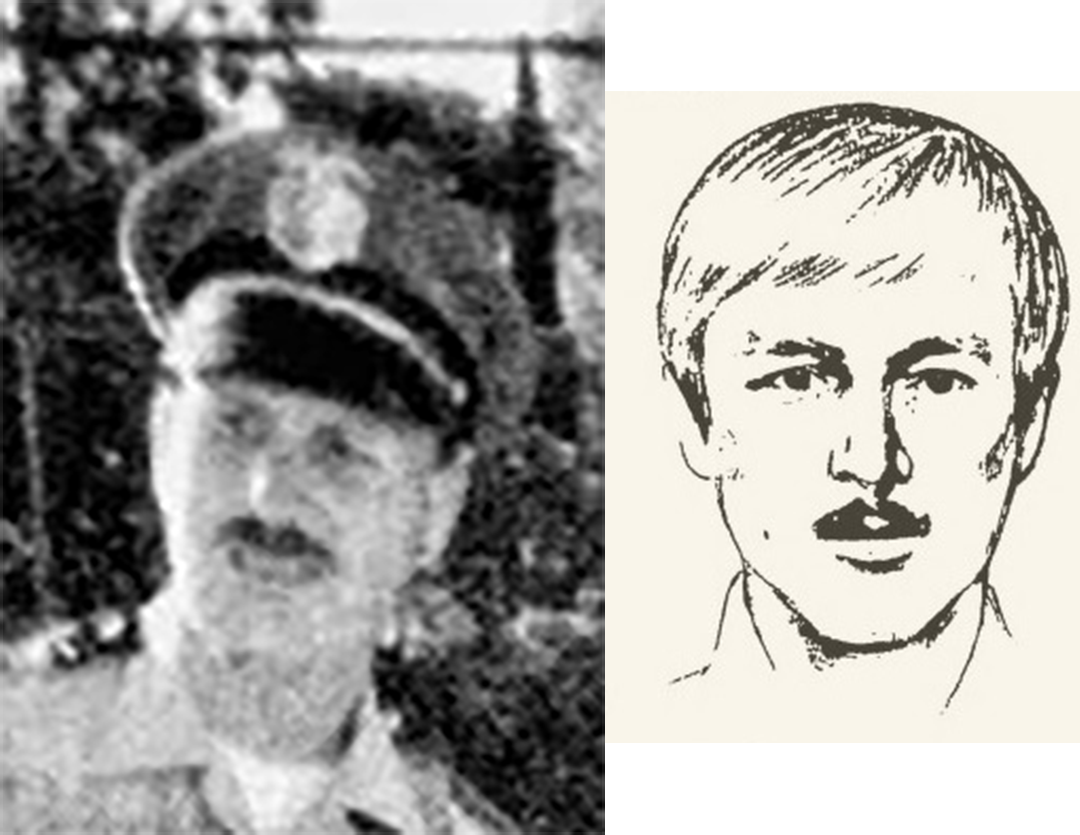 Photo of Joseph James DeAngelo and a sketch of the Original Night Stalker.
The sheriff's office is releasing photos and a sketch of DeAngelo from the '70s in hopes of hearing from anyone who saw him in the area or who personally knew him. Anyone with information about DeAngelo is urged to contact the Sheriff's Criminal Investigations Bureau at (805) 681-4150. To leave an anonymous tip, call (805) 681-4171 or visit the sheriff's website.

Photo of Joseph James DeAngelo while he was an Exeter police officer.