SACRAMENTO, Calif. (AP) – The 72-year-old former police officer who authorities say is the Golden State Killer has appeared in court again as his lawyer tries to limit additional evidence from being gathered.

Joseph DeAngelo appeared Wednesday with public defender Diane Howard.

She's asking the court to stop the Sacramento County District Attorney from gathering more evidence linked to a search warrant. The warrant is shielded from public view.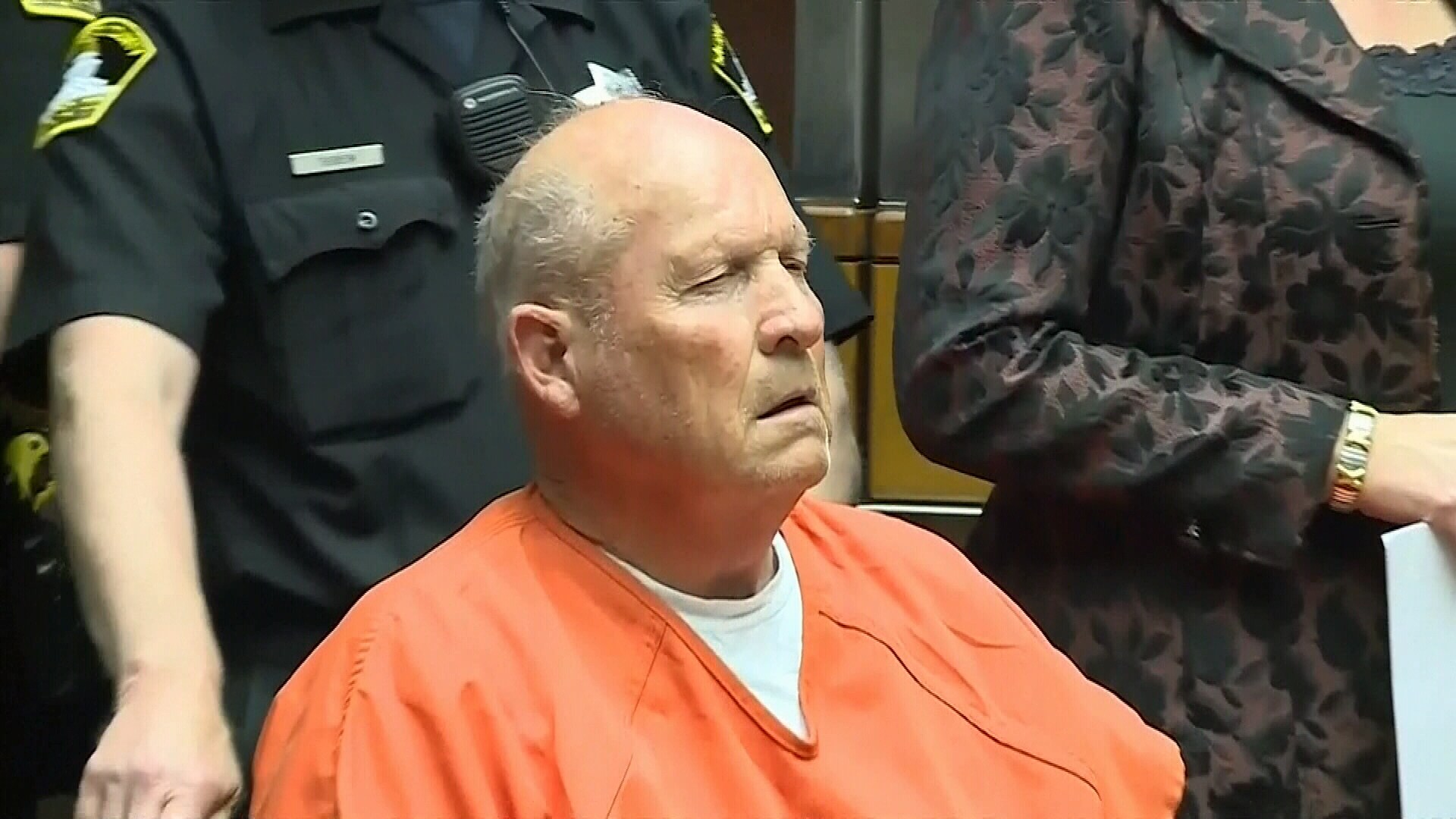 DeAngelo made his first court appearance related to the Golden State Killer case on April 27. The judge did not allow cameras in the courtroom during the May 2 hearing. (NBC photo)

The Sacramento Bee reports Howard also wants to stop prosecutors from taking more DNA samples.
Superior Court Judge Michael Sweet says he needs more time to look over the motions. Another hearing is scheduled Thursday.

Prosecutors say they used DNA to identify DeAngelo as the killer responsible for at least a dozen murders and 50 rapes from 1976 to 1986.
He was arrested last week.
(Copyright 2018 The Associated Press. All rights reserved. This material may not be published, broadcast, rewritten or redistributed.)