UPDATE (2:40 p.m.) – Dan Herbaugh says his dog, Moose, was killed in the early morning garage fire on Venus Court in Nipomo.
Herbaugh says he and his wife were awakened by the fire at around 4 a.m. on Tuesday. He and a couple of neighbors tried to put it out but were unsuccessful.
Herbaugh is a general contractor and used the garage to make cabinets and furniture. He says the fire will set him back about six months.
"The biggest loss was our dog, though," Herbaugh said. "We had a dog in there and so that was probably the worst part of it. (The) rest of it is all, you know, can be replaced. But, you know, the dog didn't make it."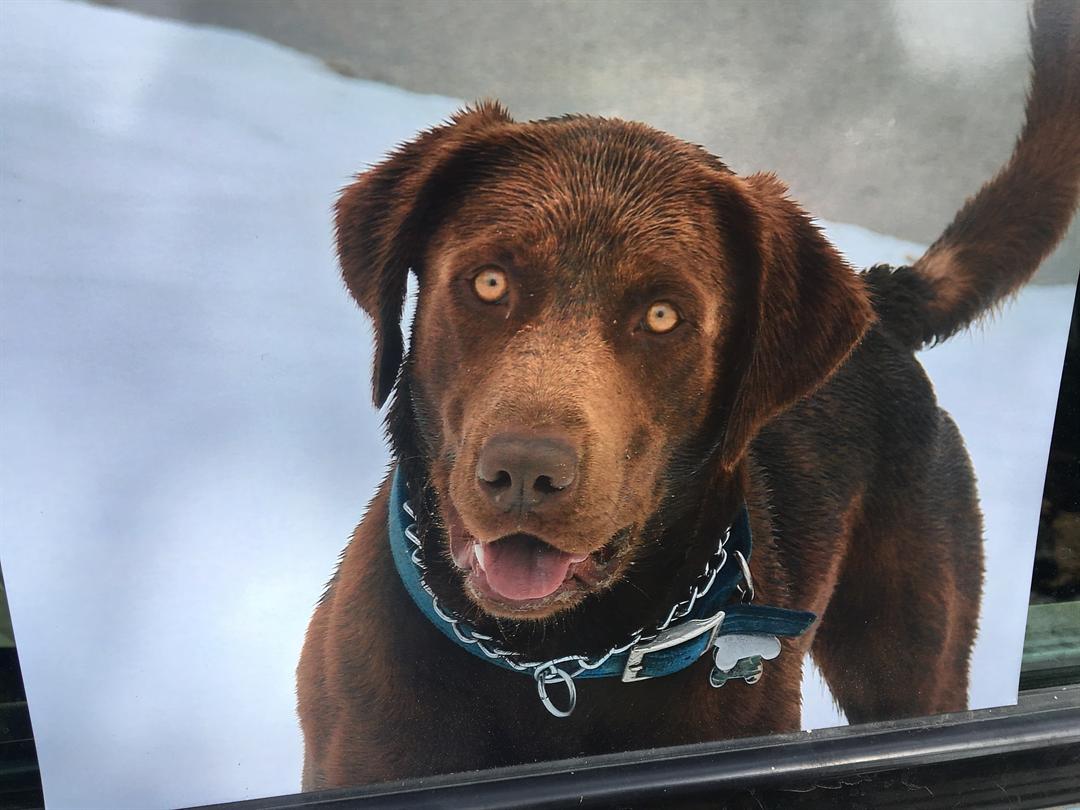 "Moose" (Photo courtesy Dan Herbaugh)
Fire investigators told Herbaugh the cause of the fire appears to be electrical.
---
UPDATE (8:30 a.m.) – Firefighters are mopping a garage fire that broke out early Tuesday morning in Nipomo.
According to Cal Fire SLO, the fire sparked in the 400 block of Venus Ct. at about 4 a.m.
The cause of the fire has not yet been released.
---
San Luis Obispo County Firefighters are on the scene of an early morning structure fire in Nipomo.
San Luis Obispo County CAL FIRE said they received reports of a fire in the area at approximately 4 a.m. Tuesday morning. Firefighters said when they arrived on scene, the structure was fully-involved. Officials said the homeowner told them there were no people inside.
Witnesses on scene said the fire destroyed a separated garage but did not spread to a nearby home.
Firefighters are still on scene mopping up the fire. We will update this story with more information as it becomes available.

Courtesy: Ryan Twedell and Roger Lewis

Courtesy: Ryan Twedell and Roger Lewis