A suspected shoplifter on parole for armed robbery hurt a deputy Tuesday in Goleta while trying to avoid arrest on a laundry list of new charges, deputies said. His efforts proved unsuccessful.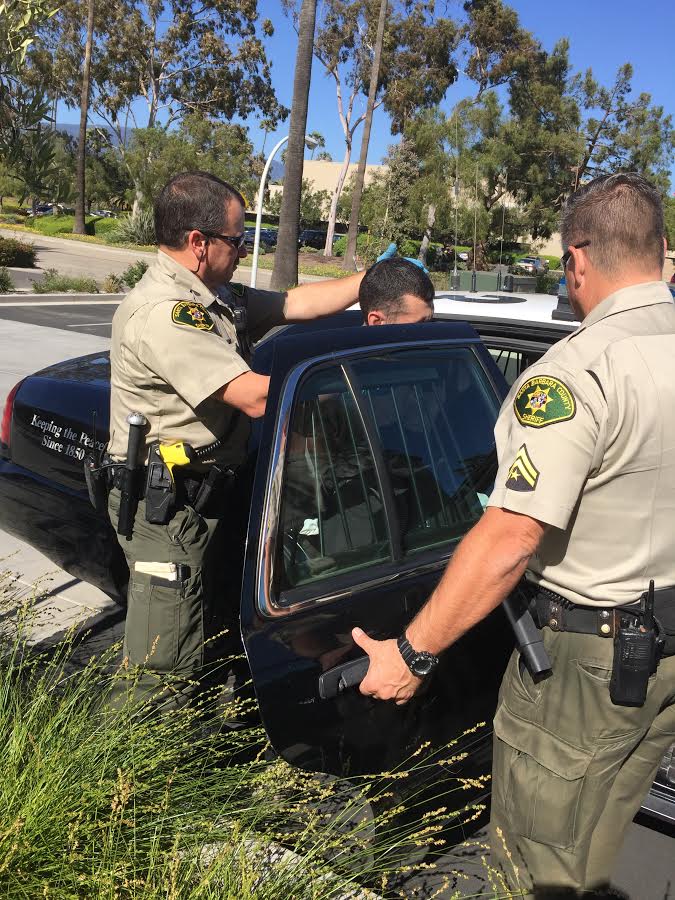 (Courtesy: Santa Barbara County Sheriff's Office)
The Santa Barbara County Sheriff's Office said the wild scene unfolded at around 3:45 p.m. when deputies responded to a report of theft in progress at The Home Depot on Market Place Drive.
The man they believe had been shoplifting, 29-year-old Jeffrey Morgan of Oxnard, tried to get away in a car. Sheriff's office spokesperson Kelly Hoover said Morgan jumped out of the car while it was still running. The car hit a deputy on a motorcycle, causing minor injuries.
Hoover says Morgan ran across the parking lot, jumped a fence and ran through the intersection of Storke Rd. and Hollister Ave. before he was arrested in a hotel parking lot on the other side of the intersection.
Once in custody, deputies learned about Morgan's parole. They also figured out the car he was driving had been stolen from Los Angeles.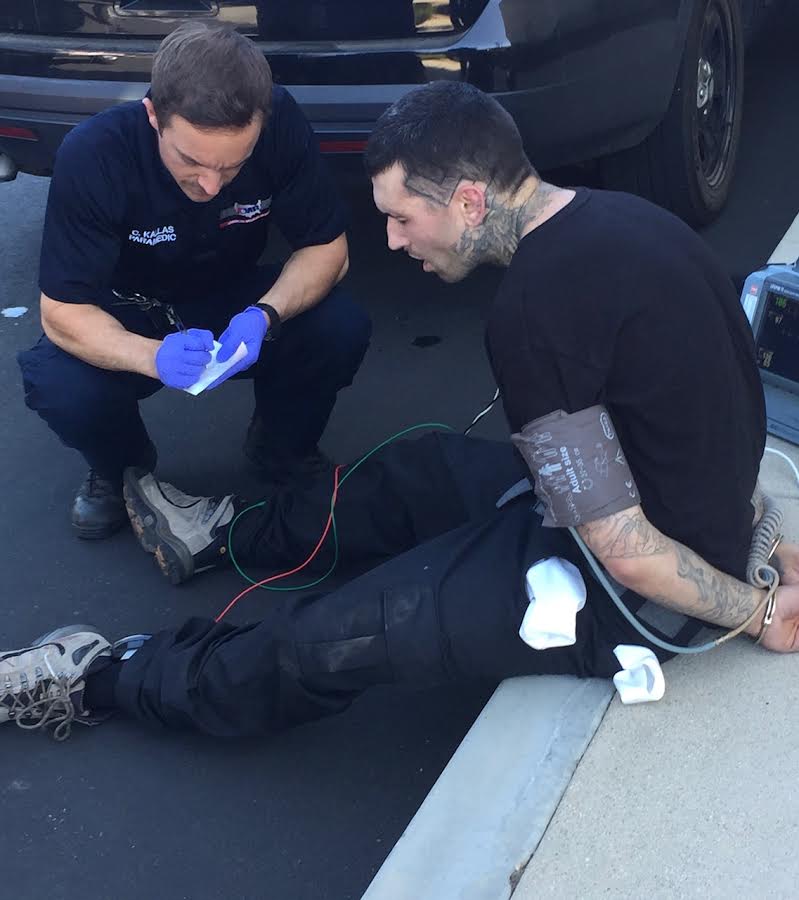 (Courtesy: Santa Barbara County Sheriff's Office)
"He was treated at the scene for minor injuries he sustained while jumping over the fence. Morgan was medically cleared and booked at the Santa Barbara County Jail," Hoover said in a statement.
Here are the new charges Morgan faces:
Felony resisting arrest
Felony hit and run
Felony vandalism
Committing a felony while out on bail
Obstructing/delaying a police investigation
Burglary
Possession of a burglary tool
Possession of hydrocodone
Possession of psilocybin (mushrooms)
Possession of a stolen vehicle
Driving on a suspended license
A parole hold was also placed on Morgan. The injured deputy was treated on scene for minor abrasions.