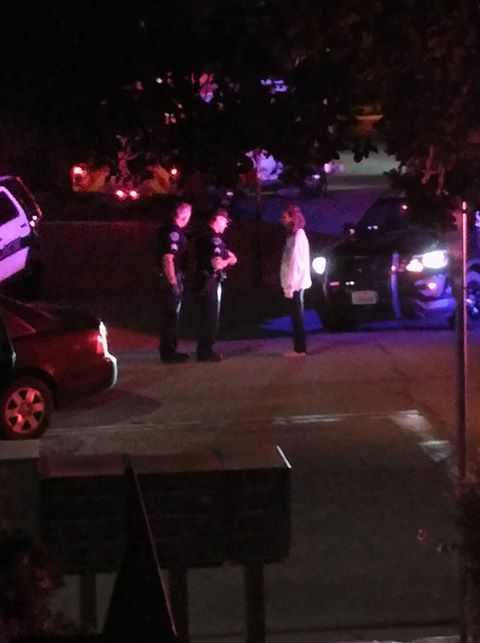 (Courtesy: Nicole Pharis)
UPDATE (10:45 p.m.) – Viewer Nicole Pharis said she watched as police gave the driver of the sedan a field sobriety test and then took her away in a patrol car.
"Cops had weapons/teasers drawn when they got to the black car," Pharis told KSBY News. "(Police) told her don't move."
"She kept saying she was scared."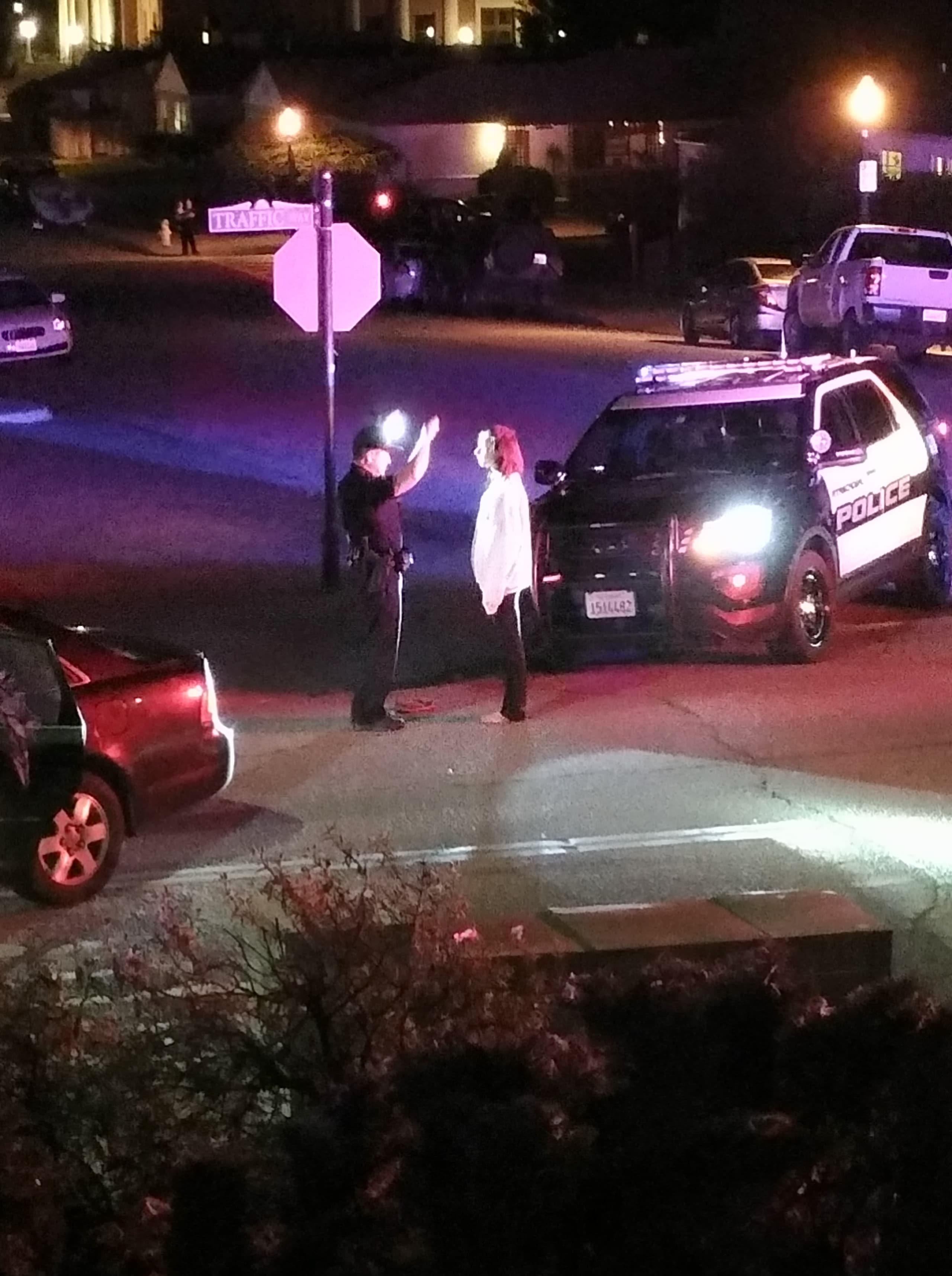 (Courtesy: Nicole Pharis)
---
ORIGINAL STORY – At least one person was taken to a hospital Monday night following a chase and crash in downtown Atascadero.
It happened shortly after 9 p.m. where Lewis Way dead-ends at Traffic Way, right in front of the Atascadero Fire Department.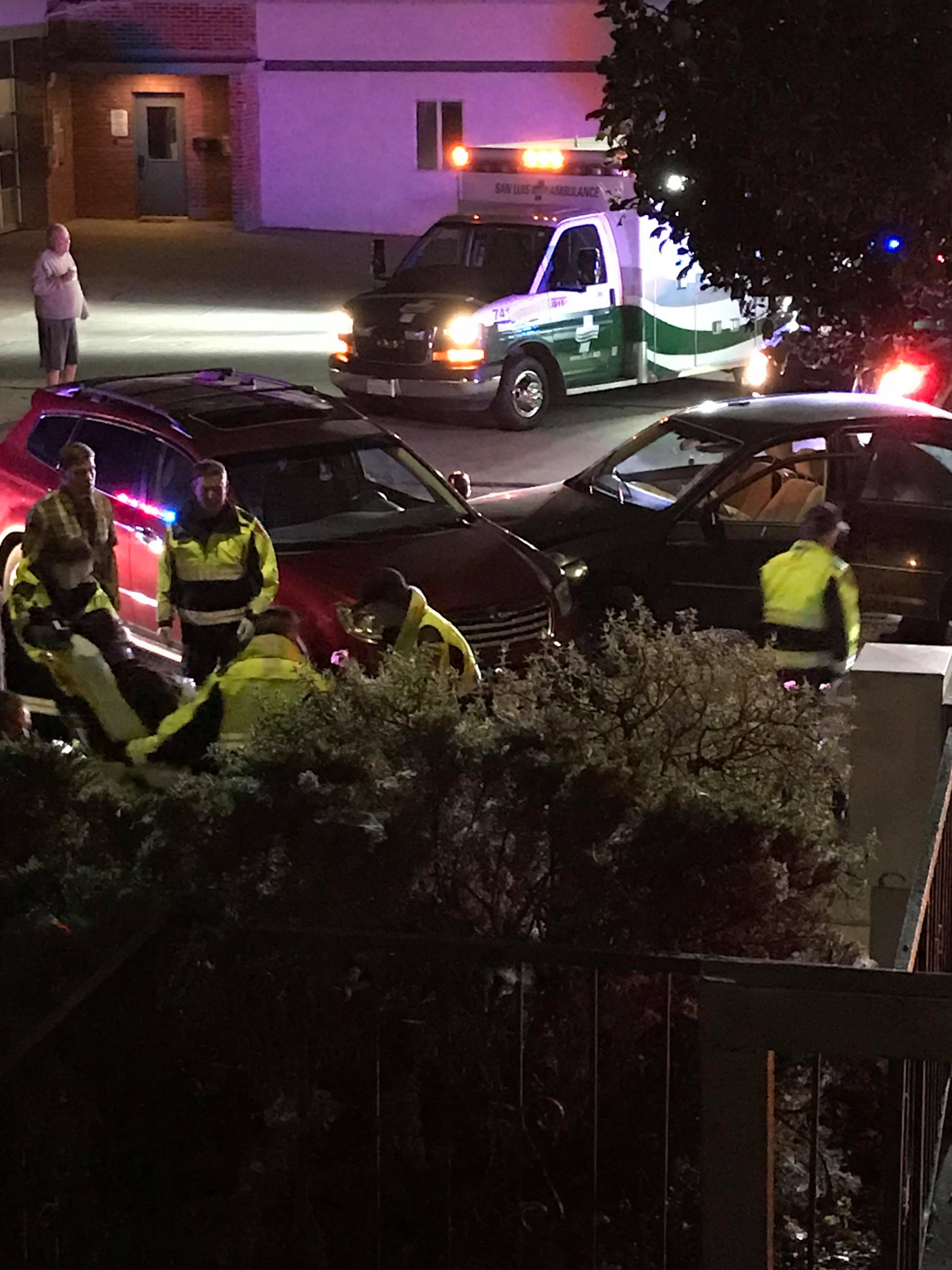 (Courtesy: Elsa Marak)
Witness Roy Richards tells KSBY News he was sitting in front of Dead Oak Brewing a block away on Entrada Way when he heard a roar coming up the street. He said it was a young woman driving a black sedan being pursued by police cars.
The driver hit a red SUV while making a righthand turn at Traffic Way. The person she hit was taken to the hospital, Richards said.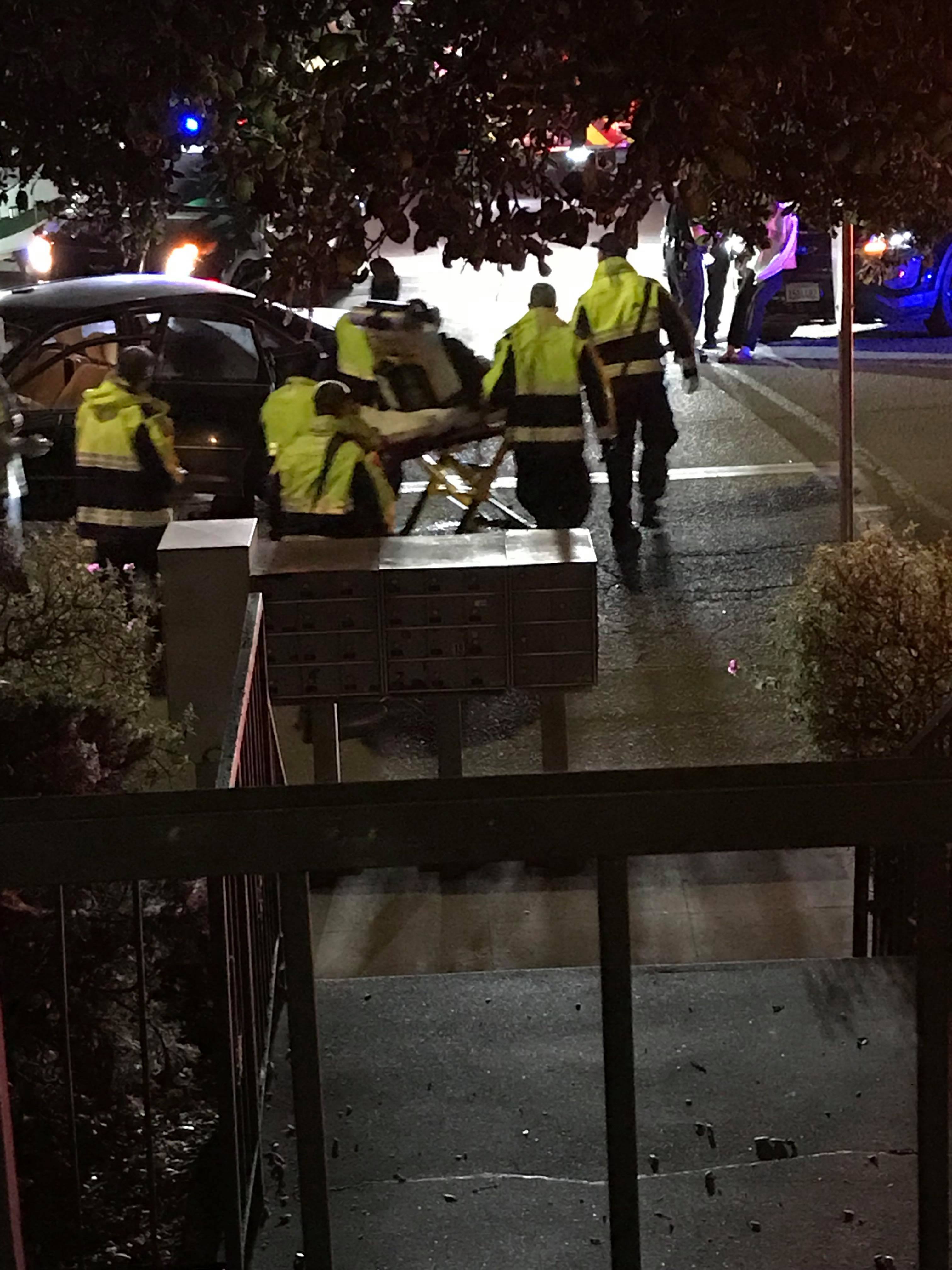 (Courtesy: Elsa Marak)
"The driver of the red car was injured and taken away on a stretcher with a brace around her neck," said KSBY viewer Elsa Marak. She sent in photos and said the sedan hit the red SUV.
Tow trucks were dispatched to remove the vehicles from the scene. It's unclear if the young woman was arrested.
We've reached out to Atascadero PD for more information on the pursuit and crash.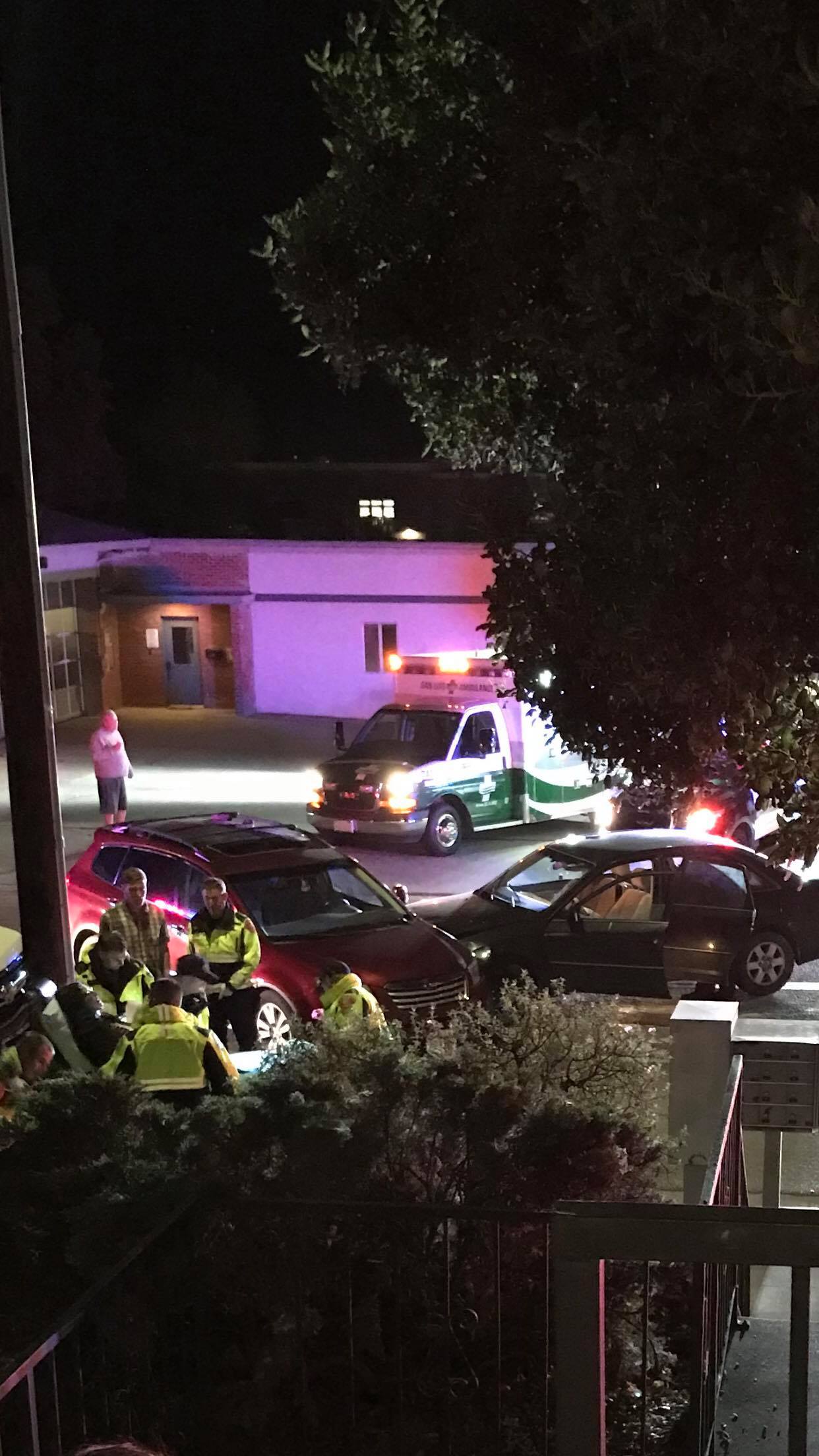 (Courtesy: Elsa Marak)