Opening statements began Tuesday in the murder trial of an undocumented man accused of raping and killing a 64-year-old Santa Maria woman.
Victor Martinez and Jose Villagomez are charged with first-degree murder. Authorities say the two broke into Marilyn Pharis' home in 2015 and attacked her.

On Monday, during opening statements in Villagomez's trial, the prosecution and defense agreed Villagomez acted as a "lookout" while Martinez carried out the attack.

The case has drawn national attention because police say Martinez is an undocumented immigrant with multiple prior arrests. Normally, in a criminal trial, the defendant's immigration status is not discussed, and it was not brought up in court when he appeared Tuesday.
A new set of jurors listened to opening statements in Martinez's trial. When jurors entered the room, he stood up and gave them a small smile.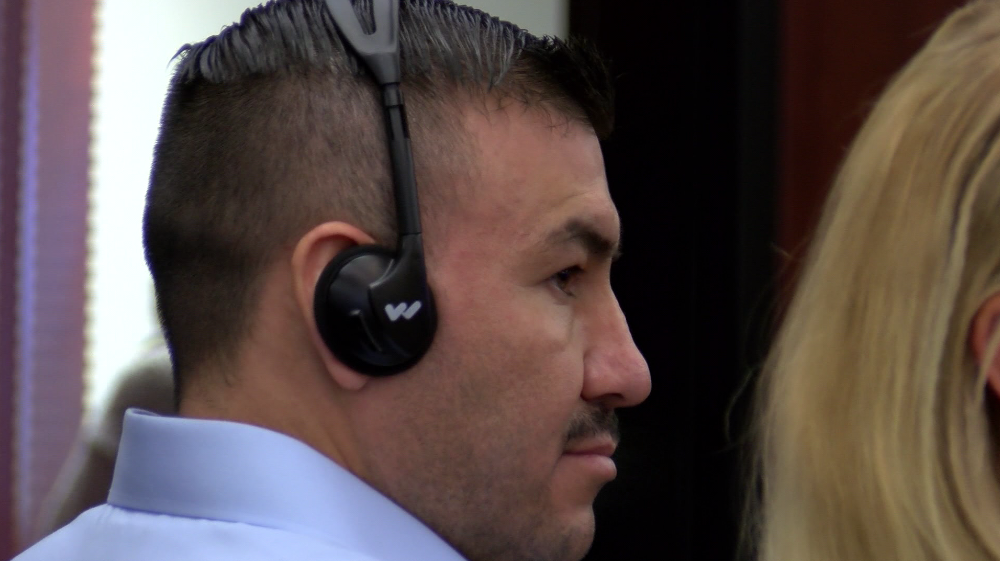 Victor Martinez appears in court for opening statements in his murder trial. (KSBY photo)
Senior Deputy District Attorney Ann Bramsen told the jury the defendant beat Marilyn Pharis "within an inch of her life" and showed graphic pictures taken while Pharis was in the hospital. They showed Pharis bleeding from her nose and ears, severely bruised and with a broken neck bone.
Police interviewed Martinez for hours after his arrest. The prosecution says his story changed from claiming no involvement in breaking into the house and beating Pharis to admitting to police that he hit her with a hammer, tried to strangle her and "touched her under her underwear."
When asked why he beat Pharis, prosecutors say Martinez responded, "She saw me and I didn't want problems with the police."

Defense Attorney Lori Pedego says Martinez only made those statements to make police happy because he was fearful of the police.

However, prosecutors presented evidence showing Martinez's DNA on a crowbar used to break-in, a red line on his neck from the rosary chain that Pharis pulled off during the attack, the hammer, and his DNA on the wall and bedding.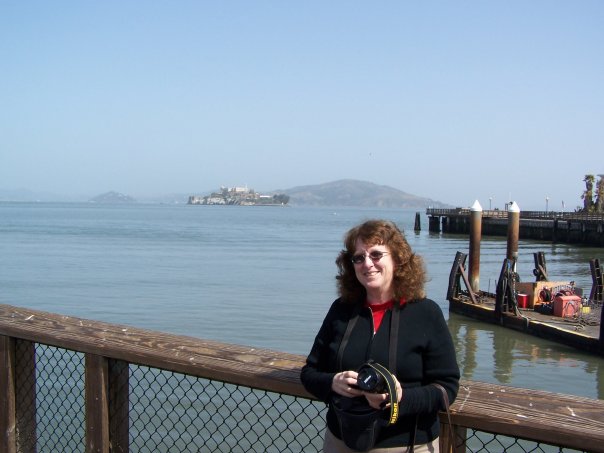 Marilyn Pharis (Photo from Facebook)
Pedego did not dispute that Martinez choked Pharis or entered the house unlawfully, but said no DNA evidence was found on Pharis's private parts.
Pedego argued to the jury that there wasn't enough evidence to prove that Martinez intended to kill Pharis or that he tortured Pharis or that he was a factor in her death at all. She said Pharis's death was the result of hospital staff failing to catch a blood clot.

The prosecution says the blood clot formed because Pharis couldn't move due to the injuries she suffered in the attack.

Martinez's family was in court on Tuesday. They were emotional but declined to comment.
The defense said Martinez was jobless, homeless, hadn't eaten in days and used drugs the morning of the crime.
Both defendants, Jose Villagomez and Victor Martinez, will be in court together on Wednesday. Several witnesses are expected to testify, including medical staff, pathologists, and Martinez's brother.
Previous coverage:
Opening statements begin in trial of men charged with rape, murder of Santa Maria woman
Judge rules case against Marilyn Pharis murder suspects can go to trial
DA won't seek death penalty against deadly sexual assault suspects