Two people are under arrest in connection with a recent string of burglaries in San Luis Obispo and dozens of items, including a puppy, have been returned to their rightful owners.
Items stolen and recovered Monday night include laptop computers, iPads, backpacks, a TV, numerous electronics, and a puppy.
Detectives were able to help reunite Sherpa, the puppy, with her owners.
"The puppy had been reported stolen, we believe, two weeks ago. Don't know if the purpose was to keep the dog for themselves or if they felt that it had some type of value where they were going to be able to sell it," said Capt. Christopher Staley, San Luis Obispo Police Department.
Christopher Jones, 29, and Veronica Weitz, 37, were arrested Monday night after a Pismo Beach police officer made a traffic stop and recognized Jones from surveillance photos released the day before.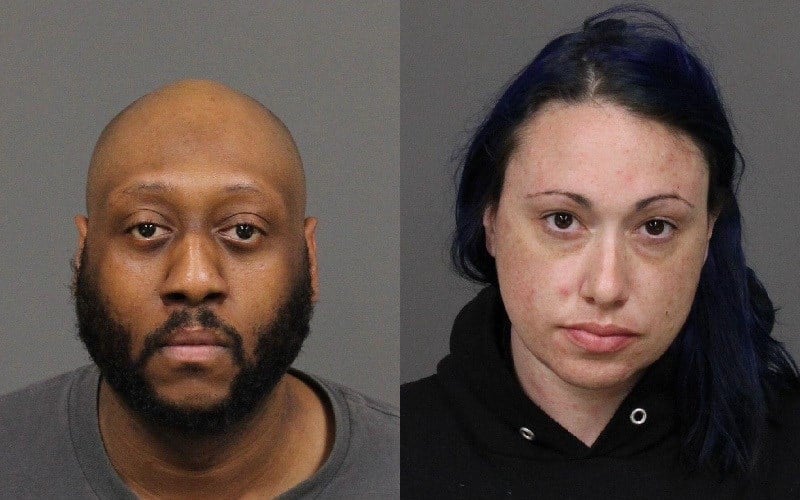 Christopher Jones (l) and Veronica Weitz (r)
Both suspects are from Oakland and police say they had been targeting areas near Cal Poly for several months.
All the stolen items were reportedly found in their car. Police believe they intended to resell them.
"When they sell these laptops, they are not getting very much for it, basically pennies for the dollar," Capt. Staley said.
Detectives were able to identify some of the property as stolen through serial numbers and descriptions provided by victims.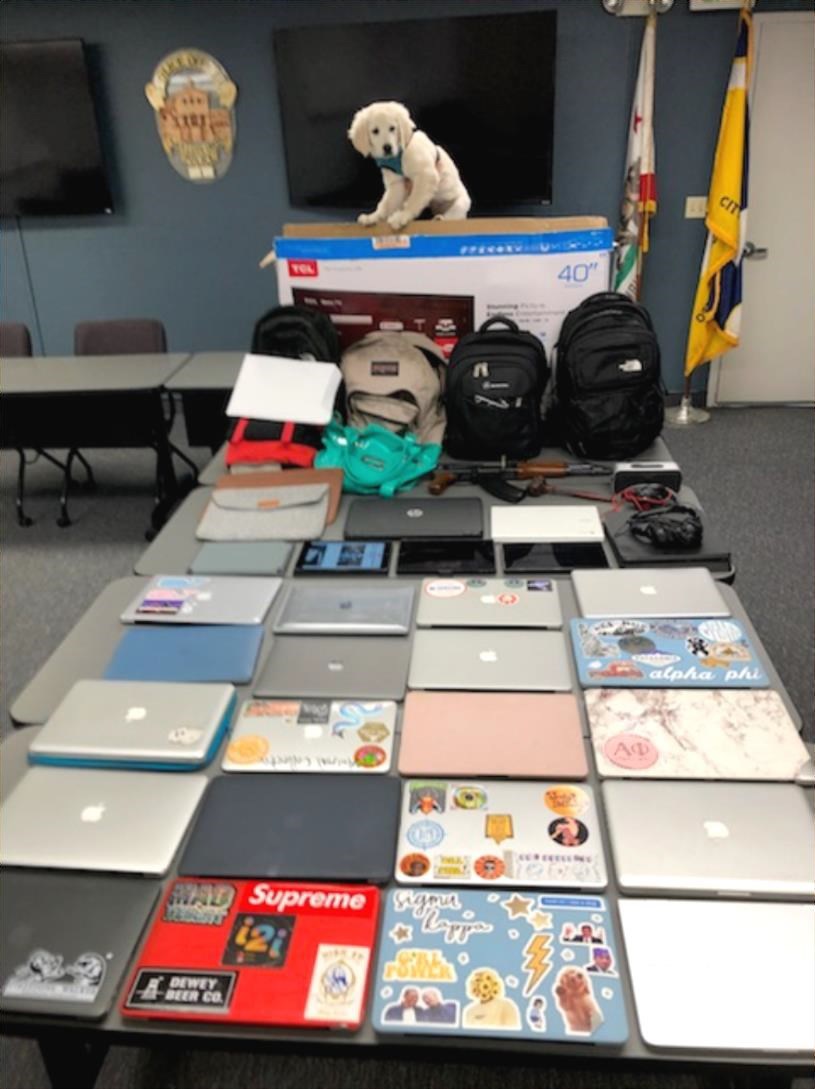 Stolen items recovered by police. (Photo courtesy San Luis Obispo Police Dept.)
"I am just, like, really happy that I got it back and I am really thankful that they were able to do their jobs and get our laptops back," said Autumn Giles, whose laptop was stolen.
Detectives recommend jotting down the serial number of your laptop or tablet in case it ever gets stolen. You can find that number on the back of the electronics. Having it this will make it easier to get your items back if found.
Police believe the suspects were targeting homes and vehicles where doors are commonly left unlocked, so they remind everyone to lock up.