Several hundred people came out for the annual Memorial Day ceremony on the Pismo Beach Pier Promenade.

The keynote speaker was Lt. Col. G. Russel Zink, who served two tours in Vietnam.
The crowd recognized veterans at the ceremony and white roses were given out to honor lives lost in the line of duty.
The ceremony also included a wreath presentation, patriotic readings by Warren Addison and a display of war artifacts for locals to check out as they paid their respects.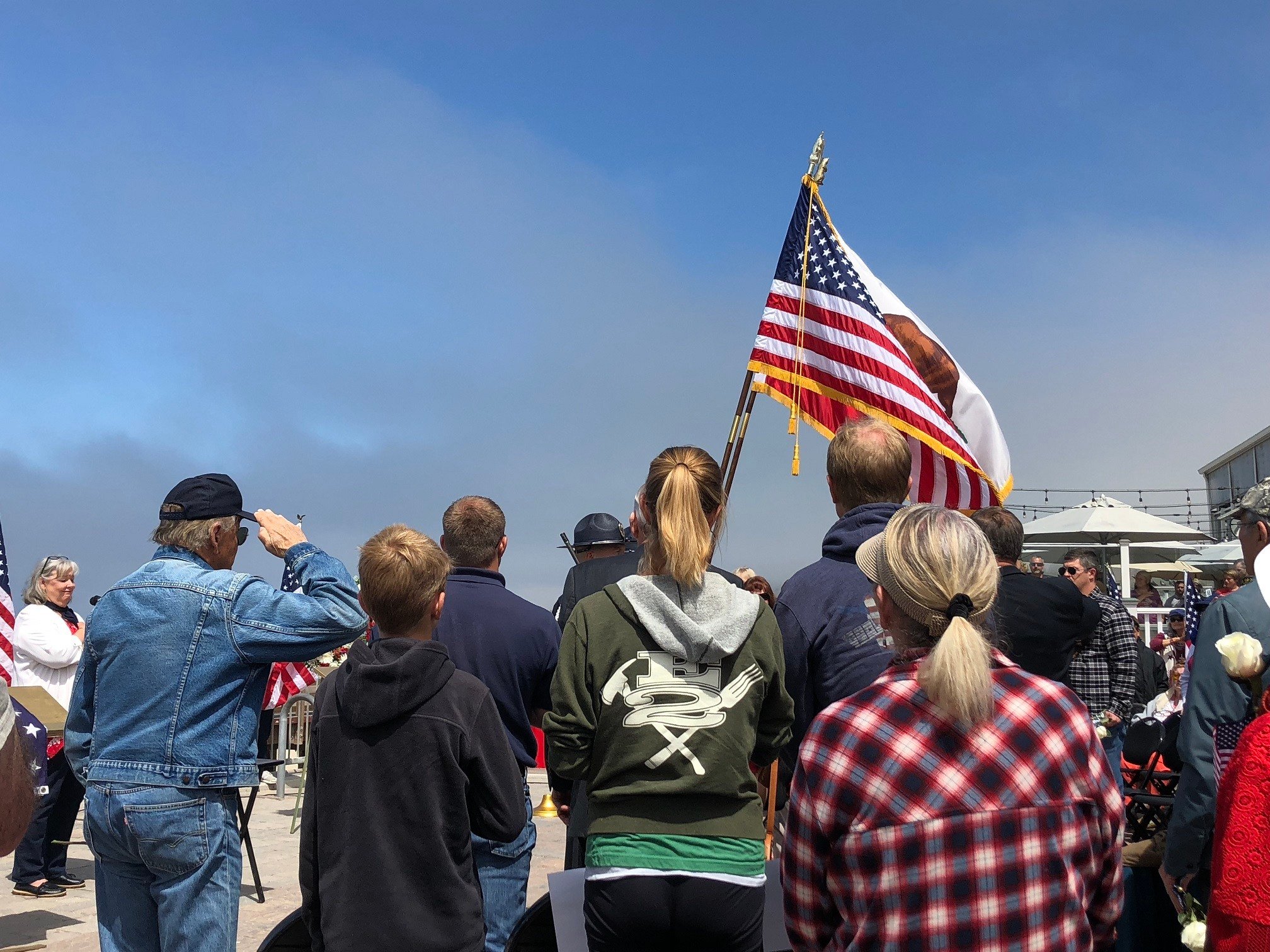 Locals salute the flag during the Memorial Day ceremony at the Pismo Beach Pier Promenade. (KSBY photo)