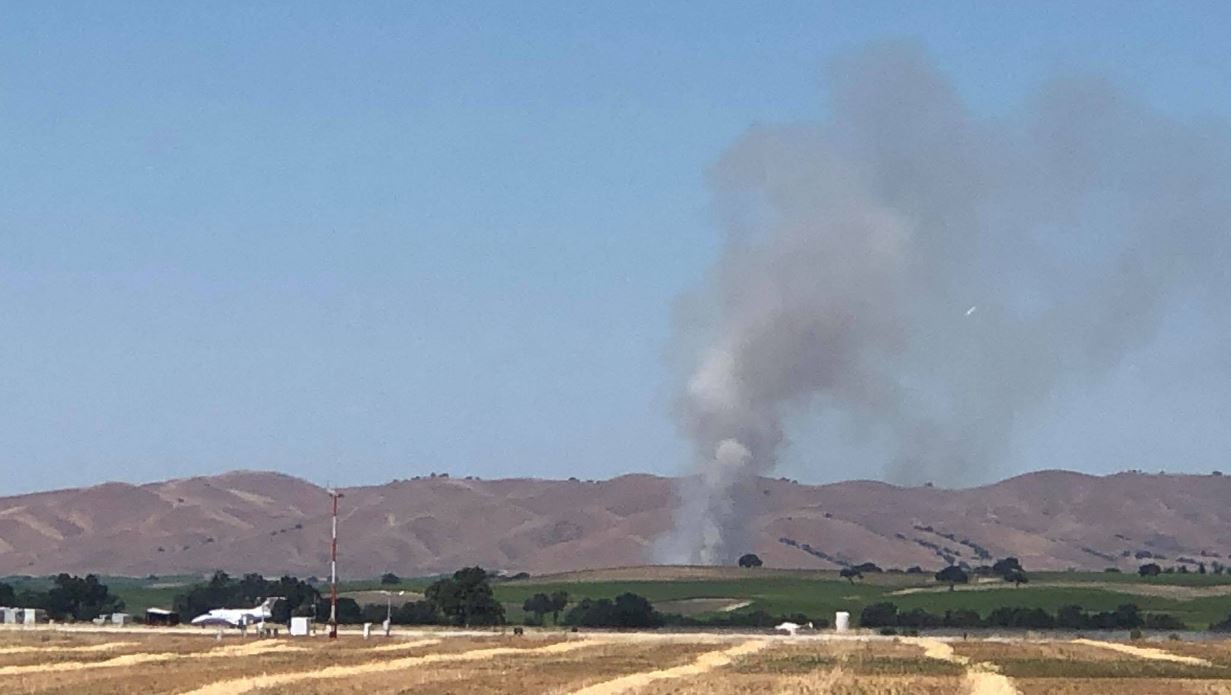 Photo courtesy: Trisha Butcher
A wildfire was burning Tuesday afternoon along Estrella Rd. just outside of San Miguel.
Shortly before 1:30 p.m., CAL FIRE SLO estimated one to two acres of grass had burned. A half-hour later, the fire had grown to 10 acres.
Firefighters are calling this one the Vineyard Fire. It is burning near some local vineyards. Several fire engines and CAL FIRE aircraft were fighting the fire.
No structures are currently threatened. This is a developing story. We will add updates from CAL FIRE SLO as they come in.