Some residents in Lompoc were woken up by the sound of gunshots overnight.
A shooting reportedly took place early Thursday morning near A Street and North Avenue, an area with many homes, some businesses and even a school nearby.
One resident told KSBY her 10-year-old son woke up after hearing the shots ring out near his bedroom window.
Nina Loucks said Thursday morning she discovered bullets had damaged windows on two of her vehicles parked in front of her home.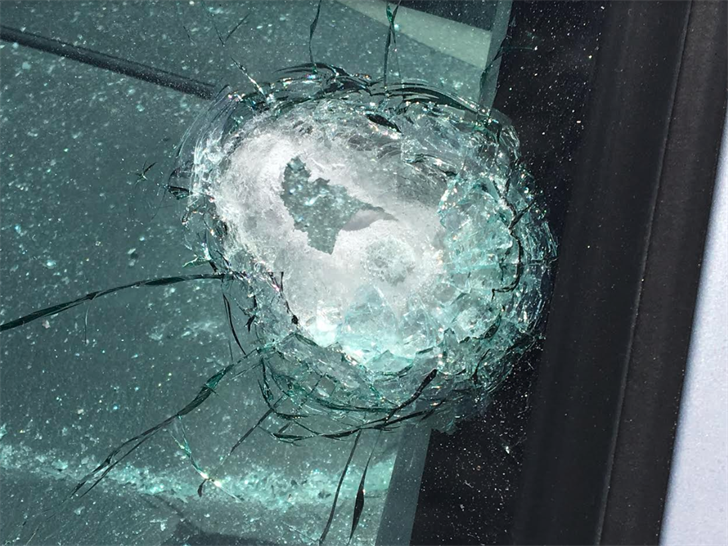 A bullet hit the windshield of a vehicle parked in front of a home in Lompoc overnight Thursday. (KSBY photo)
While police Thursday were tight-lipped about the incident, citing the ongoing investigation, Loucks says she was told by detectives that the shots fired were believed to be linked to an argument taking place in a parking lot across the street and that her home was not believed to have been the intended target.
This story will be updated as new information becomes available.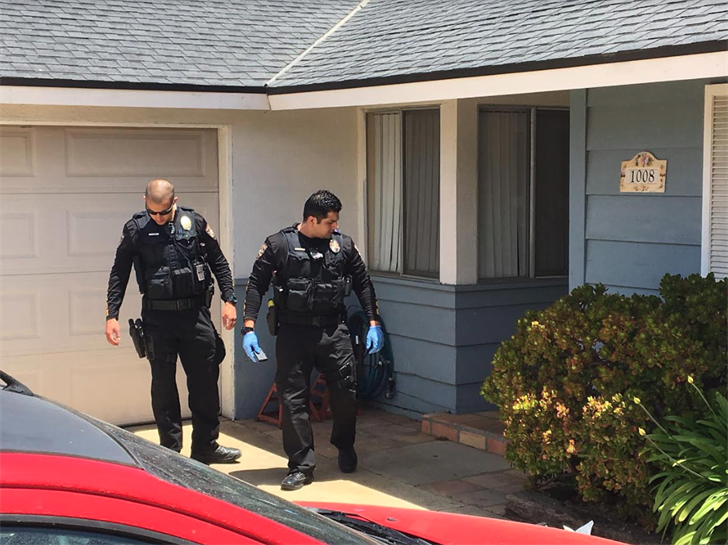 Lompoc police searching the area Thursday. (KSBY photo)