MONTEREY, Calif. (AP) – Northern California officials say they destroyed 17 tons of poppy plants in what they're calling the largest opium seizure in the state's history.
The Monterey County Herald reported Thursday that sheriff's deputies raided seven locations last week where the poppies were growing and being processed into opium, an active ingredient in heroin and other narcotics. An eighth location was raided earlier in the month.
Monterey County Sheriff Commander John Thornburg said the seizure and destruction of the plants is the largest opium raid in state history. He said no arrests have been made and the investigation continues. Thornburg said all the sites are on private property and investigators have been in contact with the owners.
Thornburg said investigators consulted a botanist to help identify the colorful flowers as illegal poppies.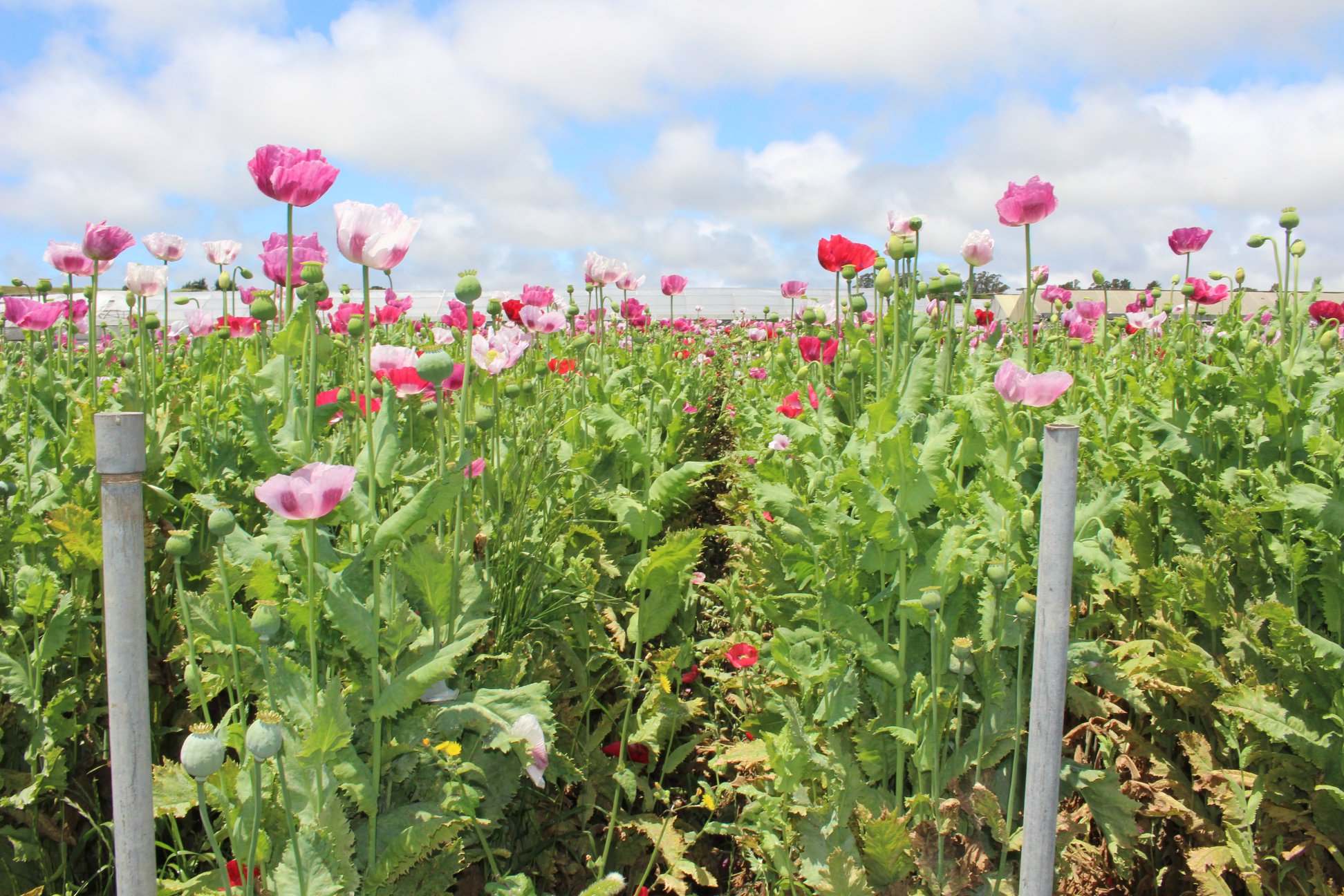 Opium poppy field. (Photo courtesy Monterey County Sheriff's Office)