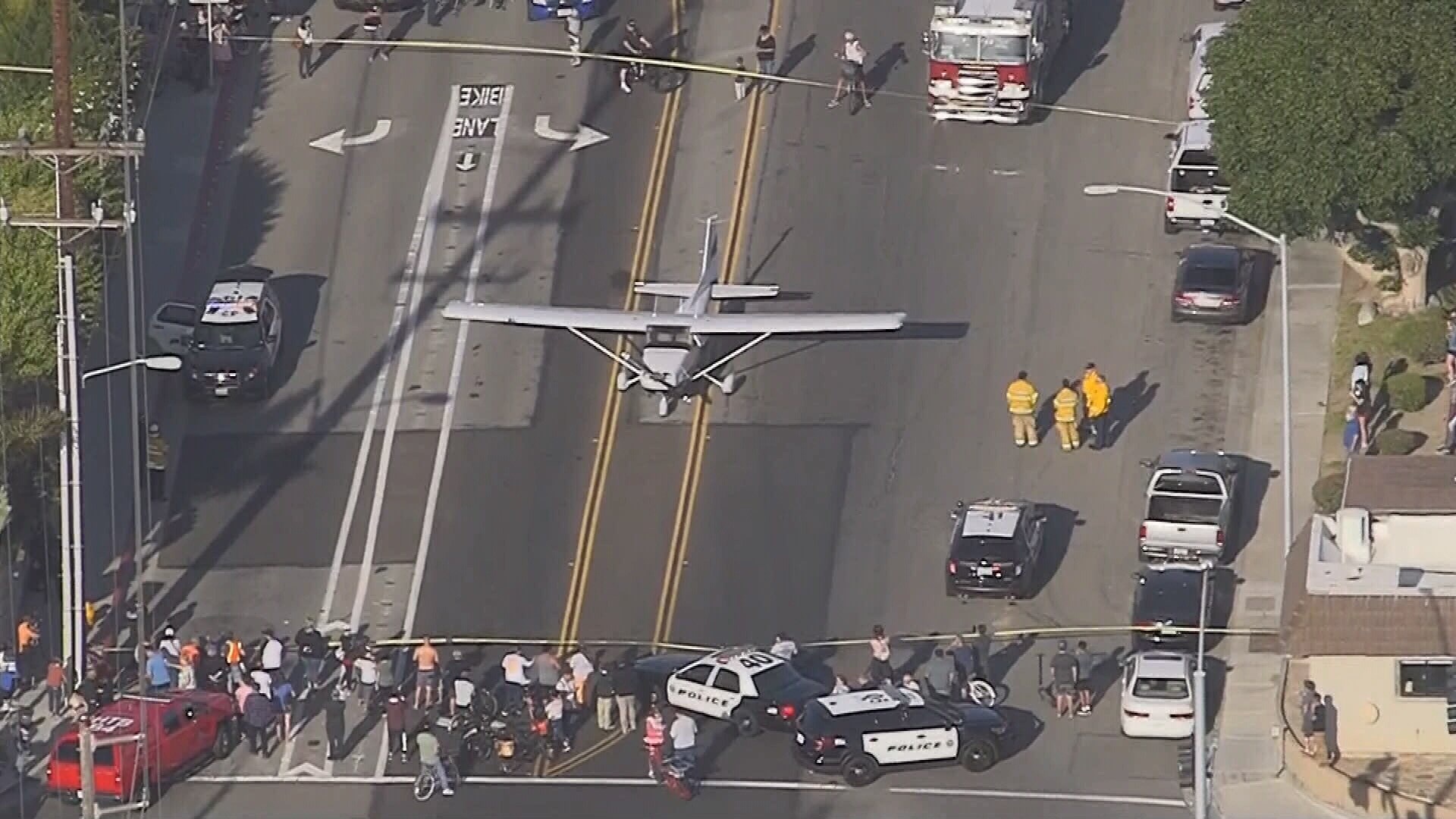 A plane lost power but was able to safely land on a surface street during rush hour on Friday in Huntington Beach. (Photo courtesy of KNBC)
A pilot is being praised for setting down a small plane on a Southern California street while avoiding power lines and traffic.
Police tell City News Service that the pilot reported engine problems on Friday afternoon while heading for John Wayne Airport in Santa Ana.
She landed the Cessna 172 about five miles from the airport in a Huntington Beach residential neighborhood.
Surveillance video obtained by KNBC-TV shows a pickup truck veering out of the way as the plane lands and streaks along the street.
Nobody was hurt and the plane was undamaged.