UPDATE (12:30 p.m.) – The final election night update shows Dow with 33,390 votes and Cummins with 18,176 votes. Ballot counting will continue on Wednesday morning.
---
UPDATE (10:40 p.m.) – Updated election results show Dow with 26,949 votes and Cummins with 14,917 votes.
---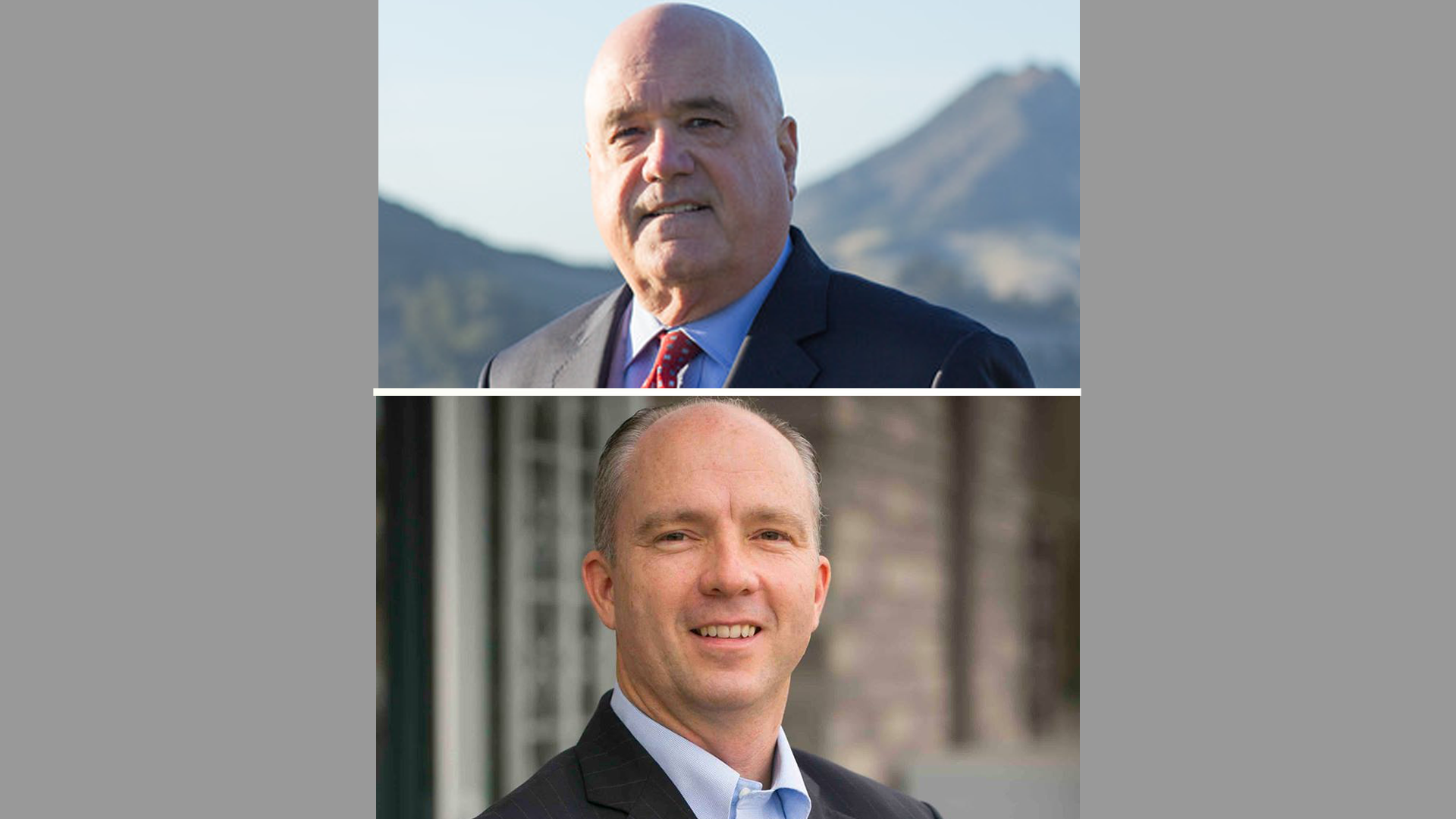 Judge Mike Cummins (top) and Dan Dow (bottom) (File photos)
In the race for San Luis Obispo County District Attorney, incumbent Dan Dow is leading following the release of initial ballot results.
As of 8:15 p.m., Dow has 22,787 votes. His challenger, Judge Mike Cummins, has 12,260 votes.
Dow became District Attorney in 2015 after serving as Deputy District Attorney for more than eight years. Cummins was a prosecutor and judge in Stanislaus County before retiring in 2006. He then moved to San Luis Obispo County and has practiced law for several years.
---