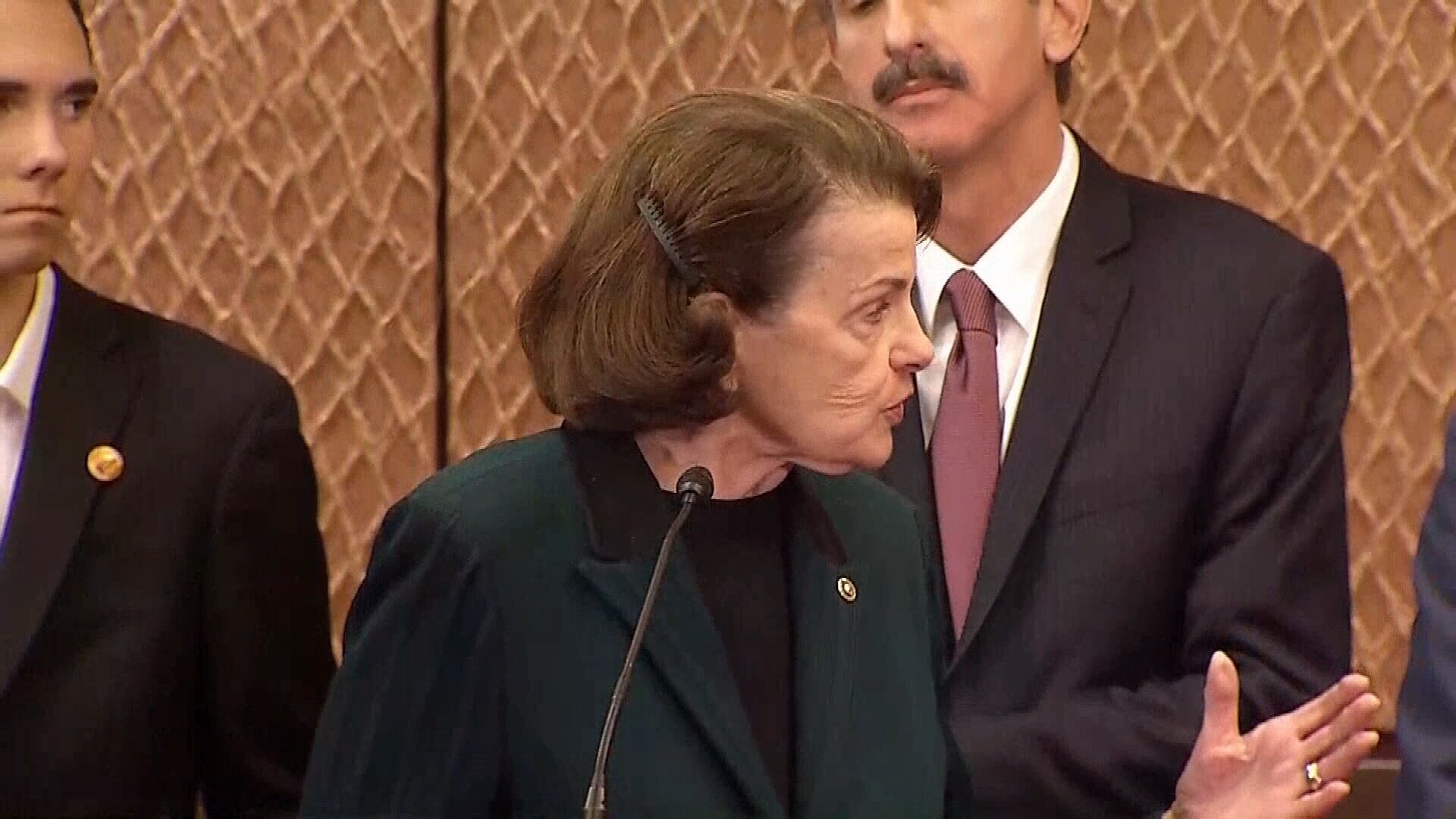 U.S. Senator Dianne Feinstein (Photo via NBC News)
U.S. Sen. Dianne Feinstein has won first place in the California primary, easily moving to the general election as she seeks a fifth full term.
Feinstein's opponent hasn't yet been determined.
California runs a primary system where the two highest vote getters move on, regardless of party. That means Feinstein could face a fellow Democrat in November.
The 84-year-old Feinstein was first elected to the Senate in 1992 after serving as San Francisco mayor and running unsuccessfully for governor.
She is the top Democrat on the U.S. Senate Judiciary Committee.
---
Get full KSBY Decision 2018 election results here