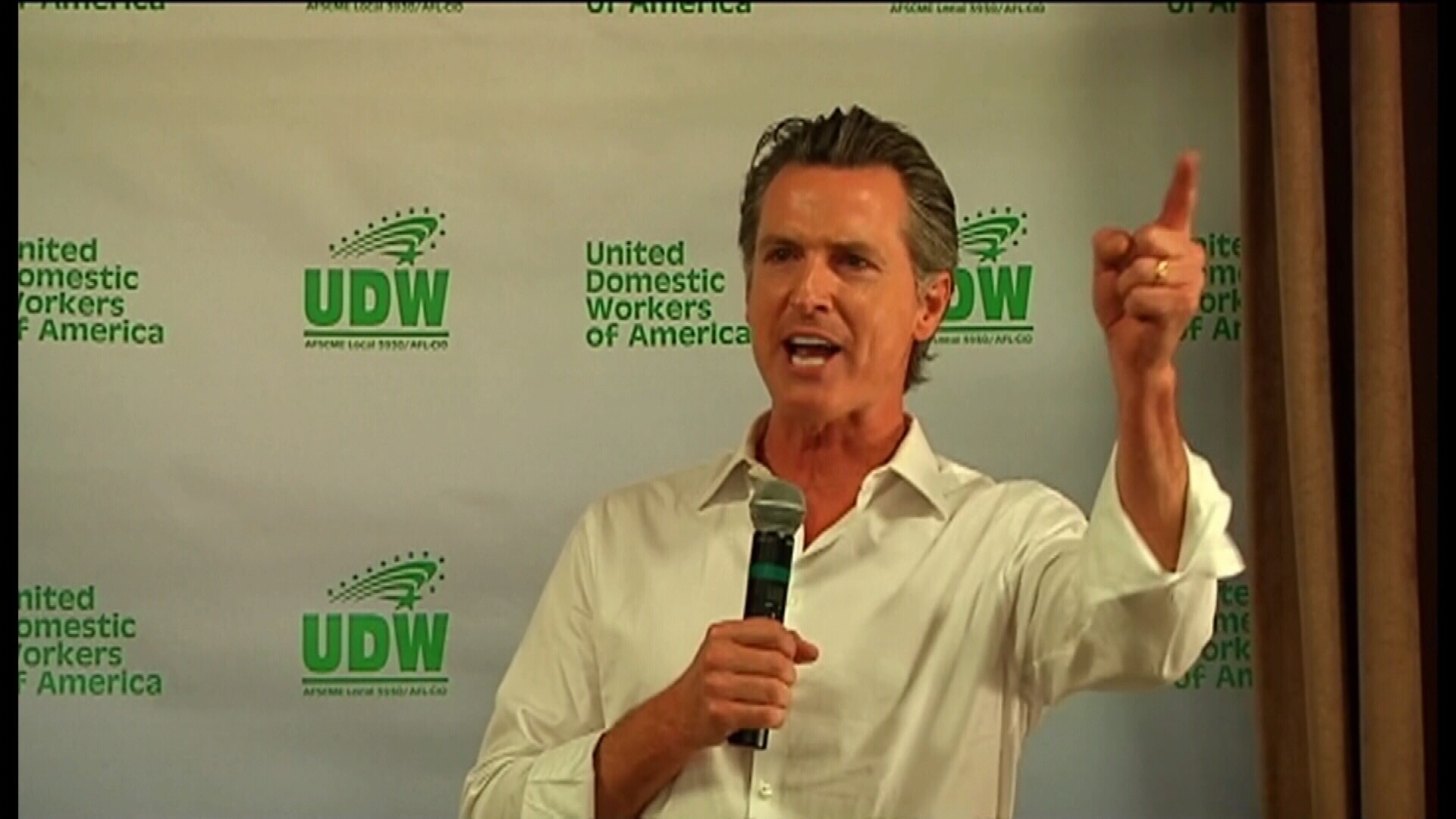 Gavin Newsom speaking to voters one day before the June primary. (Photo via NBC)
Democrat Gavin Newsom has secured the first of two slots in the November election to replace Jerry Brown as California's governor.
The lieutenant governor and former San Francisco mayor defeated rivals from both parties in Tuesday's primary.
Newsom was the first candidate to announce a bid for governor more than three years ago. He leaned heavily on his decision in 2004 to issue marriage licenses to same-sex couples in San Francisco, touching off years of debate over gay marriage in California and around the country. He says the move shows he's willing to take bold steps on liberal priorities.
He's been open about his desire to face a Republican in the November runoff.
Newsom narrowly led Cox with about 30 percent of the vote in early returns from Tuesday's primary, while Republican Travis Allen and Democrat Antonio Villaraigosa trailed.
Because of California's so-called "jungle primary," the top two vote-getters – regardless of party – advance to a runoff in November.
Newsom is California's lieutenant governor and the former mayor of San Francisco. He was strongly favored to come in first in a race he began almost four years ago.
Cox is a businessman from the San Diego area who has never held elected office.