San Luis Obispo police say they've received several recent reports of fraudulent activity in shopping centers on Los Osos Valley Road.
Victims report being approached by two people offering to fix dents or rust on their cars. However, in all of these cases, the work has not been completed. Rather, police say, a thin wax or other material which is easily wiped off was applied to improve the vehicle's appearance.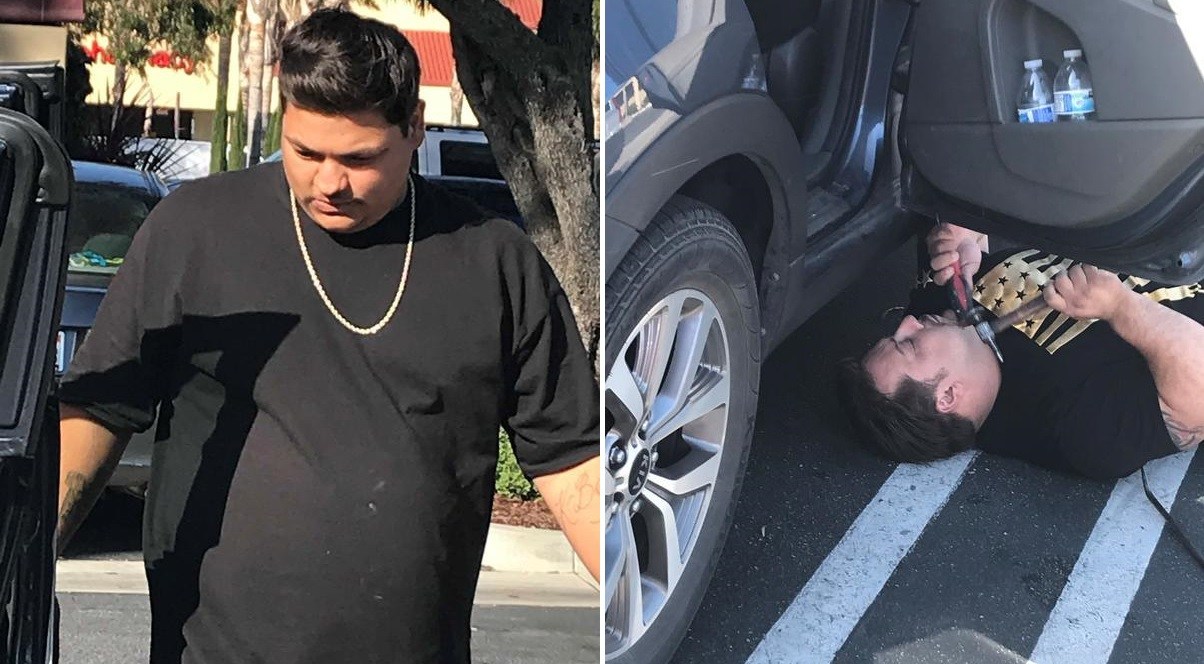 Photos courtesy San Luis Obispo Police Department
Police released photos taken Tuesday, June 5 of two people suspected of taking part in these alleged scams. Anyone who recognizes these suspects is urged to call Officer Hyman at (805) 594-8014.