Samantha and Sylvester are this week's pets of the week.
These two house cats are available for adoption at Woods Humane Society in San Luis Obispo.
Samantha and Sylvester are 10-years-old and have lived together their whole lives, so Woods is hoping someone will take them both.
Their fees are waived, they've been vaccinated and microchipped, Samantha is spayed, and Sylvester is neutered.
Woods Humane Society is located at 875 Oklahoma Ave. For more information, call (805) 543-9316.
During the month of June, all adult cat adoptions at the shelter are "name your own price."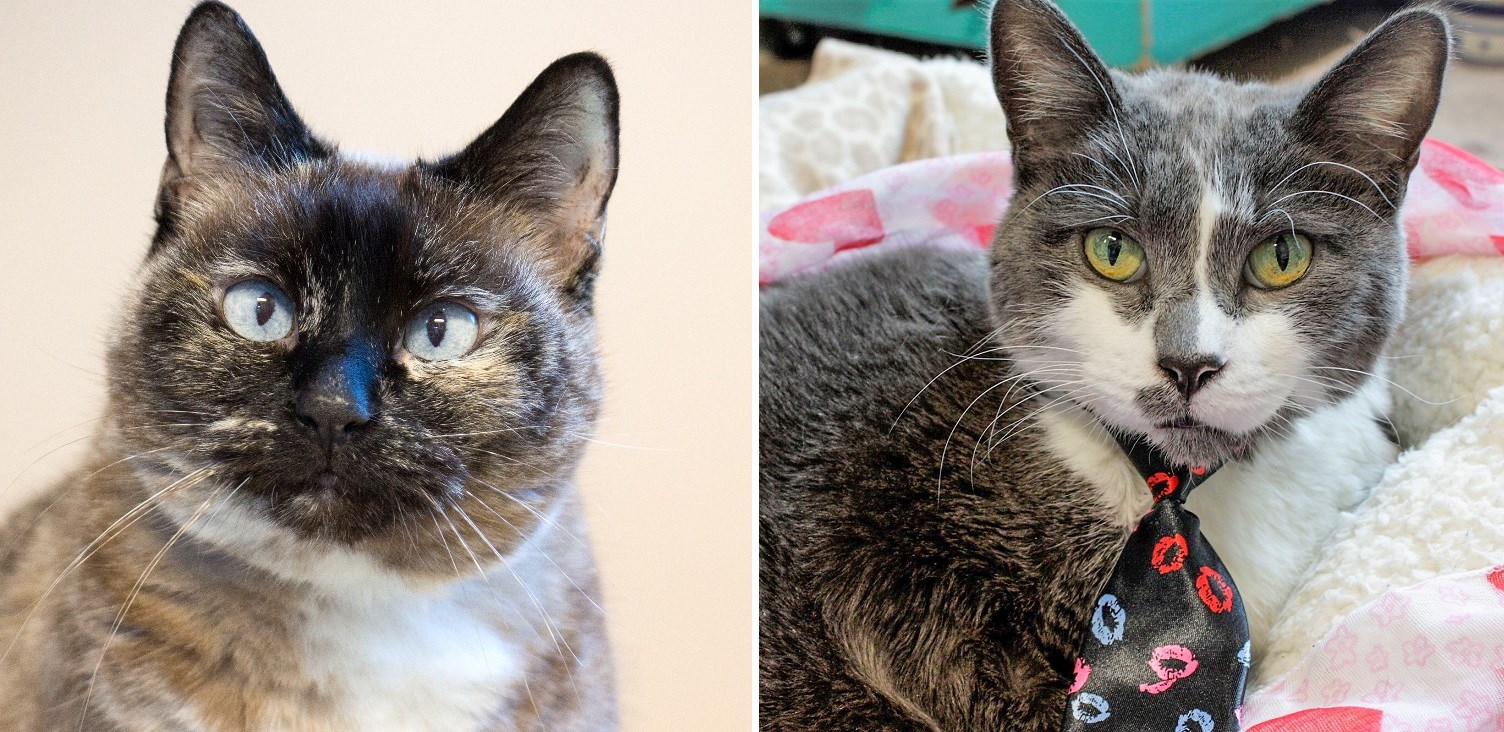 Samantha (l) and Sylvester (r) (Photos courtesy Woods Humane Society)