Vandals are targeting vehicles in Orcutt and Santa Maria with BB guns.
In just one week, law enforcement officials say the windows on at least 24 cars have been shot out.
Christina Landey found her driver's side window shot out Thursday morning.

"To just go and vandalize vehicles for no reason, that really pisses me off," Landey said.

"We are finding that the windows are being shot out with a BB gun or air rifle and causing damage to the cars," said Lt. Russell Mengel, Santa Maria Police Department. "It's not that anything is being taken from these cars necessarily, but an act of vandalism."

"There was glass everywhere," Landey said. "Then I started looking and noticing there is nothing stolen, nothing missing, just my broken window."

She wasn't the only victim. So far, a total of 24 cars were hit by BBs at the following locations in Orcutt and Santa Maria:
800 Block of E. Cook
1200 Block W. McCoy
600 Block of E. Battles
400 Block of Fair Oaks (Drake and Santa Maria Way)
1200 and 1300 blocks of Mira Flores (South Bradley and Rice Ranch Road)
S. Elizabeth Block
E. Boone Block
Luckily, surveillance video caught the car driving by. Police say it's an early to mid-2000s silver, four-door Toyota Corolla. It has a factory spoiler, a sunroof and factory spoked wheels. The suspect car may also be missing the front license plate.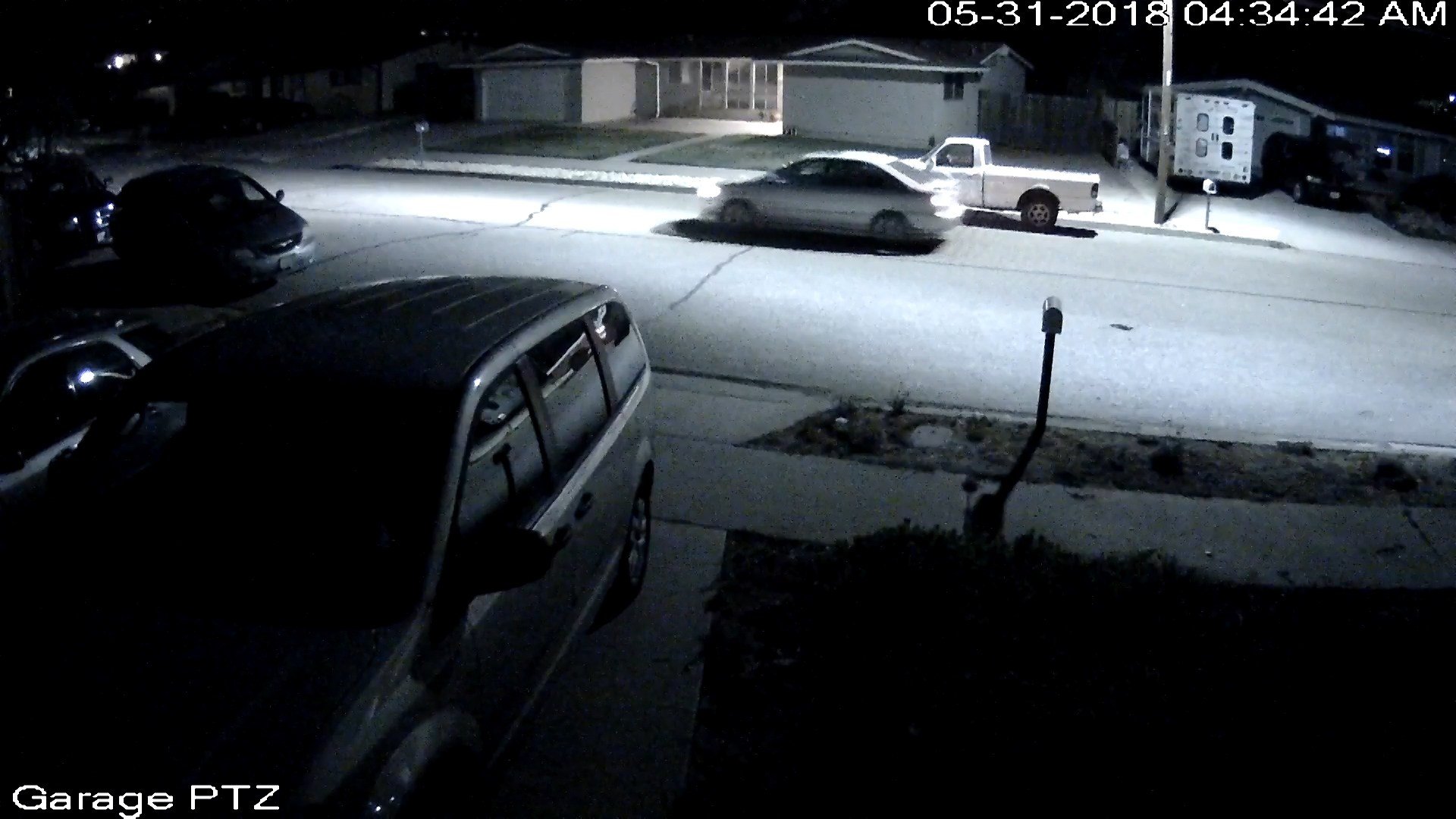 After Landey talked to her insurance company, she had to pay $200 out of pocket to get the window fixed.

"I said to them, 'I can't give you a name' and they were like, 'We can't cover it,'" Landey said. "So of course I have to pay for it, I have to get it cleaned and vacuumed and had to get this replaced."

Because this is happening in scattered locations, all police can say is to make sure you take your valuables out of your car and lock it.

"Pull inside the garage, that way you won't wake up to find your windows blown out in the morning," Lt. Mengel said.

"Now I'm constantly looking behind," Landey said. "Does that car look familiar? Should I keep an eye out? It's just frustrating because it takes money away from hard-working people, takes their time away from their jobs and kids and other reasons. I really hope they catch them soon and I want them to be locked up."

There isn't any concrete evidence to tie all of the incidents together but police suspect they are related. Many neighbors in the area are considering surveillance cameras now.

Police are looking for the suspects and say they hope to make an arrest in the next few days.
If you have any information regarding these crimes, call the Santa Barbara County Sheriff's Office at (805) 681-4100. To leave an anonymous tip, call (805) 681-4171 or visit the sheriff's website.