Recent San Luis Obispo County high school graduates will now be eligible to attend Cuesta College fee-free for two years.
Cuesta College President Dr. Gil Stork announced the major change to the Promise Scholarship during a press conference on Thursday.
Previously, the Promise Scholarship offered recent SLO County grads one year of fee-free, first-year tuition. The latest announcement means another year could now be added to that.
High school seniors graduating this year will be the first eligible. They must complete more than half of the units attempted and have a GPA of 2.0 or high during their first year at Cuesta to be funded again for a second year.
2018 graduates can apply for the scholarship until August 1. For more information, click here and here.
The scholarship, created in 2013, is made possibly by donations of more than $8 million made to the Cuesta College Foundation from the Charles and Leeta Dovia Family Trust.
Cuesta says it was requested that the donation from the trust be used toward scholarships for students.
The newly added fee-free second year is being funded by various funding sources including the California College Promise Grant and local donors.
Cuesta says the recent passing of AB19 is also a funding component.
It is estimated about 3,000 SLO County students have benefited from the Promise Scholarship, saving about $1,400 during their first year at Cuesta College.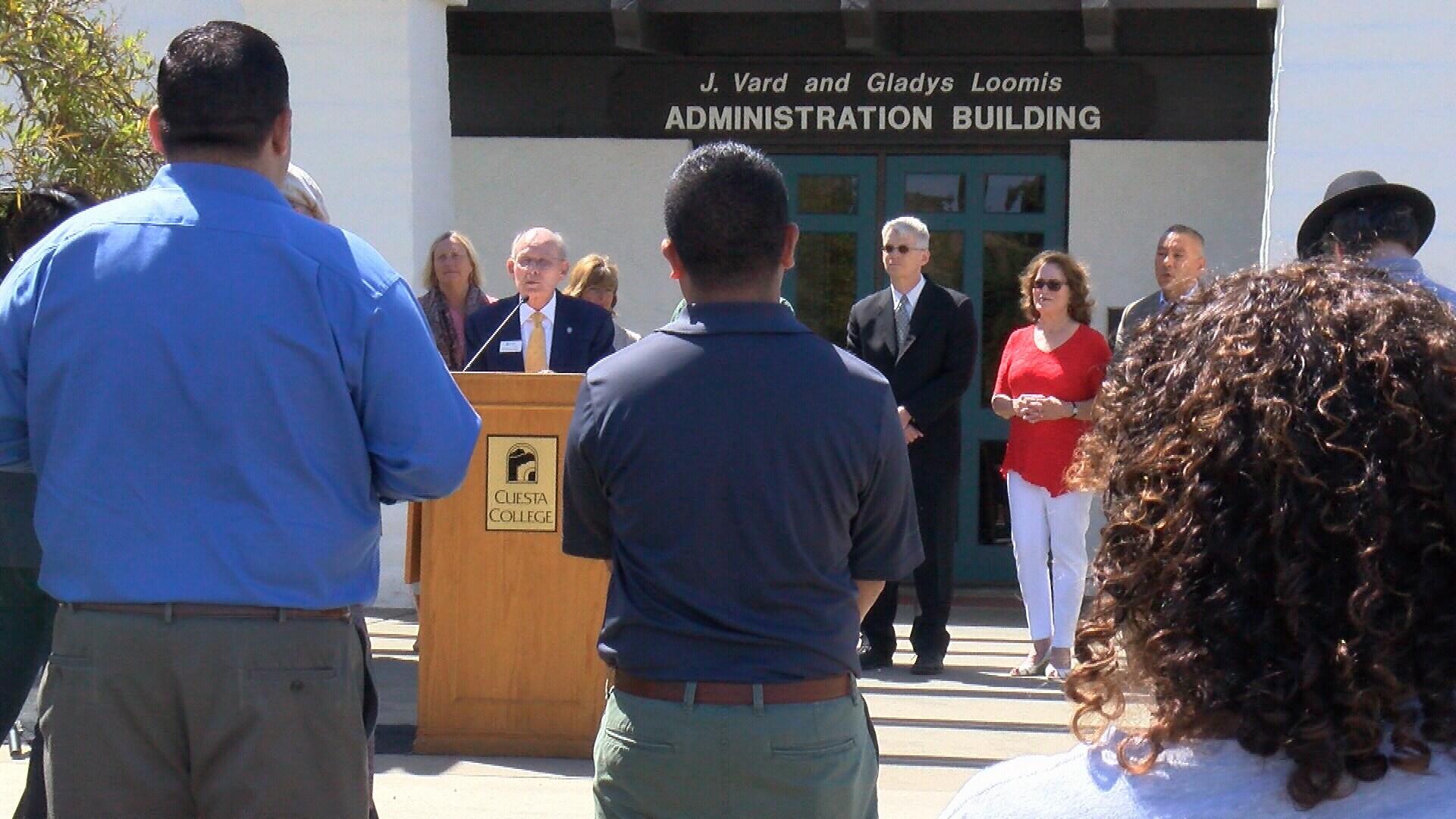 Cuesta College President Dr. Gil Stork making Thursday's Promise Scholarship announcement. (KSBY photo)