A tow truck was called in to pull a dangling SUV from the edge of a parking space at Montaña de Oro on Wednesday.
The incident was first reported as a possible cliff rescue at around noon, but when first responders arrived, they determined that no one was in danger.
State Parks officials say no one was hurt and only the vehicle's front wheels rolled off the edge of the paved parking area.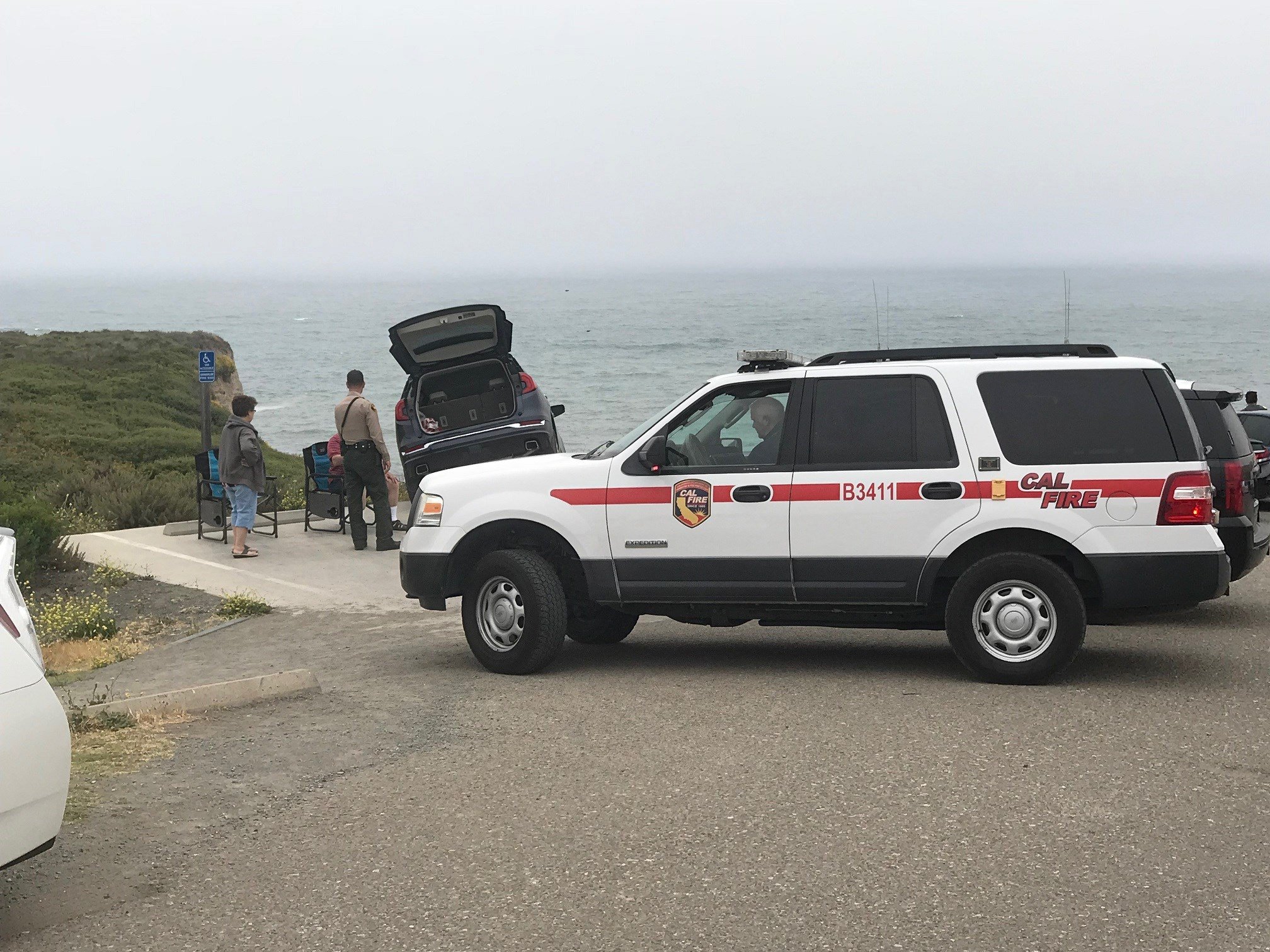 Photo courtesy Louie Haddad