The Apple store on Higuera Street in downtown San Luis Obispo was robbed Thursday afternoon, according to an Apple store employee.
It happened at about 11:30 a.m. at the store on the corner of Higuera and Morro streets.
The employee said several men entered the store around noon and stole a whole table's worth of merchandise while customers were in the store.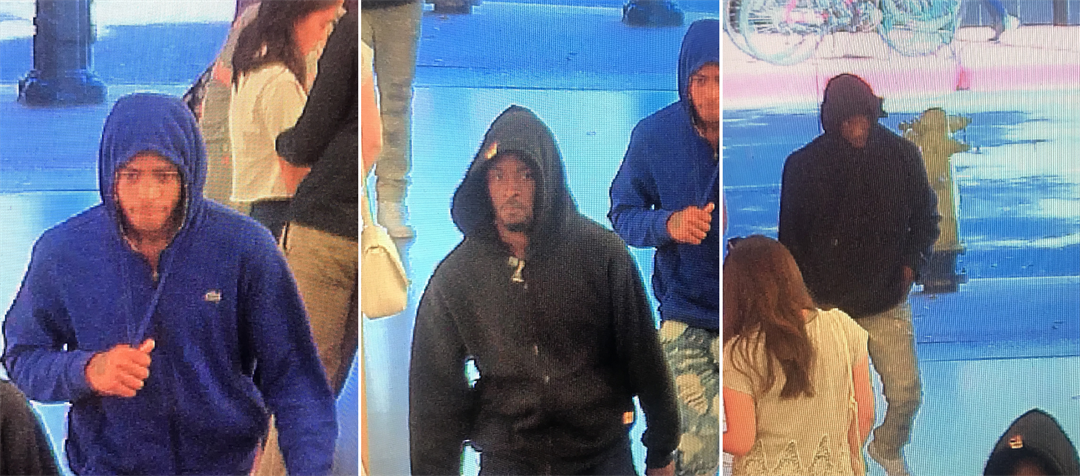 Surveillance photos courtesy SLOPD
Officers arrived shortly thereafter and took statements from customers.
The thieves were reportedly last seen running south on Osos Street to a silver Chevrolet Malibu Maxx with tape over the rear license plate. The car was last seen heading eastbound on Marsh Street.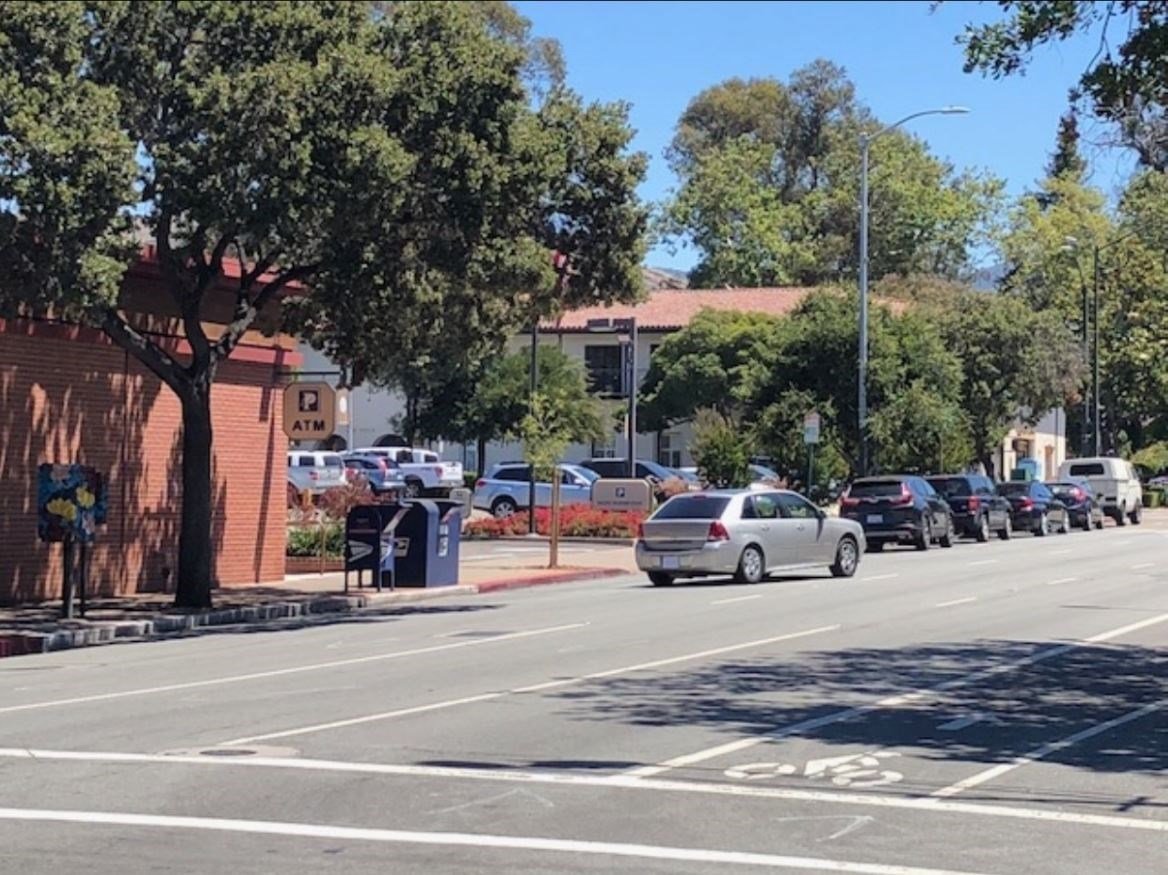 Vehicle believed associated with Apple story burglary. (Photo courtesy SLOPD)
Police say the stolen merchandise is worth several thousand dollars.
Business at the Apple Store continued on as usual throughout the afternoon.
It's not clear whether the suspects were armed at the time of the robbery.
The employee said no one was hurt during the incident.
Anyone with information about this crime is urged to contact the San Luis Obispo Police Department at (805) 781-7312 or Crime Stoppers at (805) 549-STOP.