Most people wouldn't think about celebrating their birthday in a hospital cafeteria by choice, but that's exactly where World War II Navy veteran Gordon Paul recently rung in his 90th birthday.
Paul has been having dinner in the dining room at Sierra Vista Regional Medical Center in San Luis Obispo for more than 25 years, according to staff. He says he likes the chef, the price is right, and he enjoys the company since his wife passed away.
When hospital staff learned his 90th birthday was coming up, they planned a special dinner to celebrate that included some of his favorite dishes, such as shrimp cocktail and strawberry shortcake for dessert.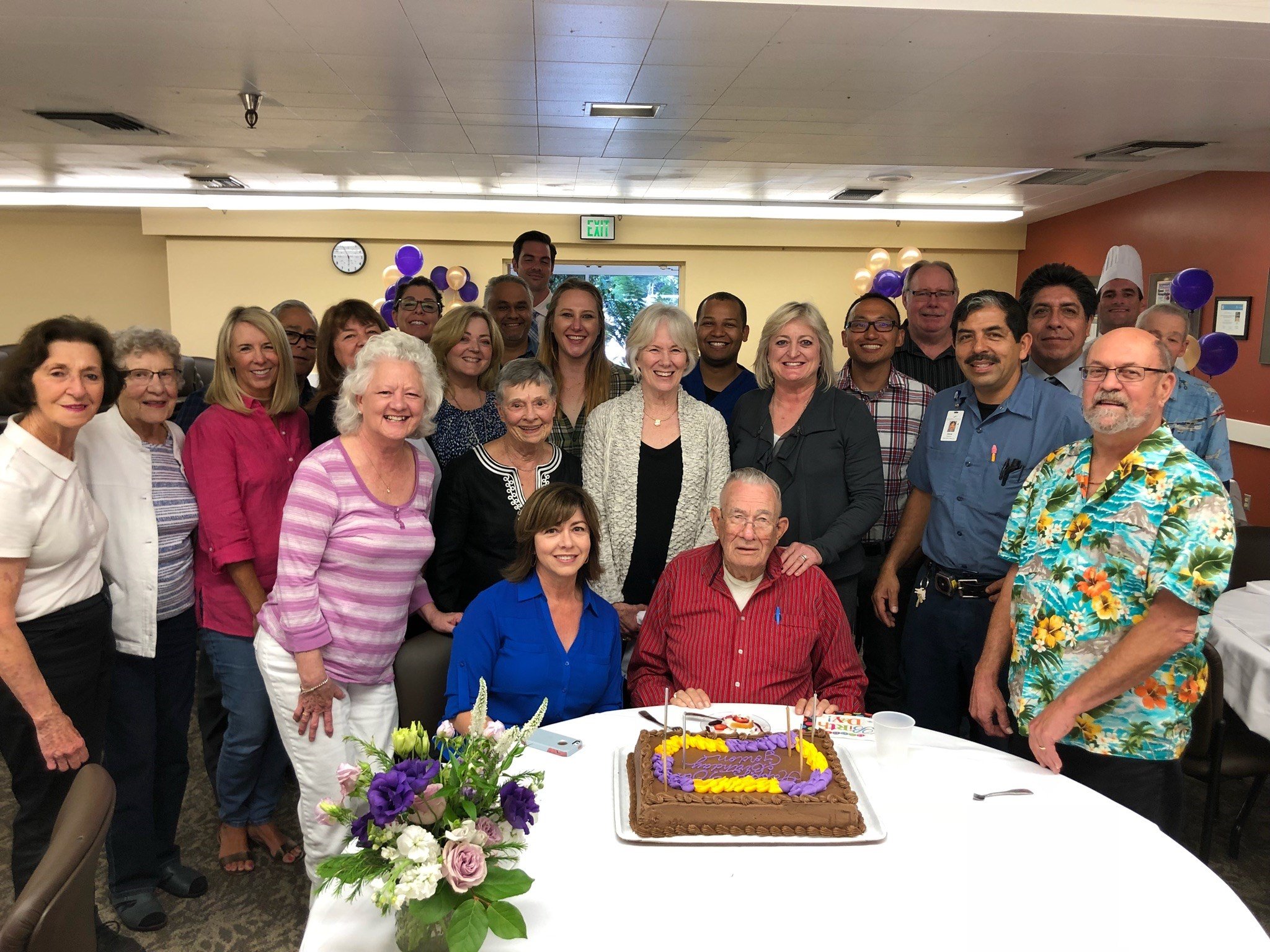 Gordon Paul celebrates his 90th birthday with the staff at Sierra Vista Regional Medical Center. (Photo courtesy Tenet Healthcare)
The party was held on June 20 and attended by doctors, nurses and other Sierra Vista staff members.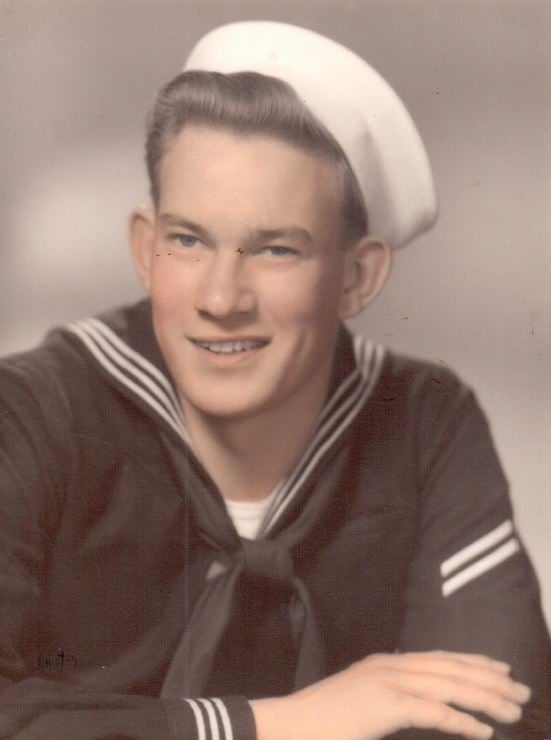 Gordon Paul