A local man trained to help during emergencies jumped into action Wednesday evening after an app alerted him to a nearby person in distress.
Cooper Lock responded to help save the life of a person in respiratory distress on Buchon St. near Mitchell Park.
"I was having dinner with my girlfriend's family and my phone went off, started buzzing, so I took a look," said Lock. It was a PulsePoint alert.
"It just said CPR was needed, so I sprinted down over here. I arrived at the same time fire got here, pretty much."
Lock joined the San Luis Obispo Fire Department in helping the woman, who was lying on the ground in a parking lot.
Lock, an EMT with American Medical Response in Santa Barbara County who also worked as a lifeguard at the SLO Swim Center, had downloaded the PulsePoint app meant for bystanders to quickly get involved if someone is in cardiac or respiratory arrest.
When you download the app, it will alert you if CPR services are needed within a quarter mile of your public location. It will also tell you where nearby automated external defibrillators (AEDs) are located.
"The PulsePoint app is so important," Lock said. "Having something like that with people who are trained even basically can make such a huge difference."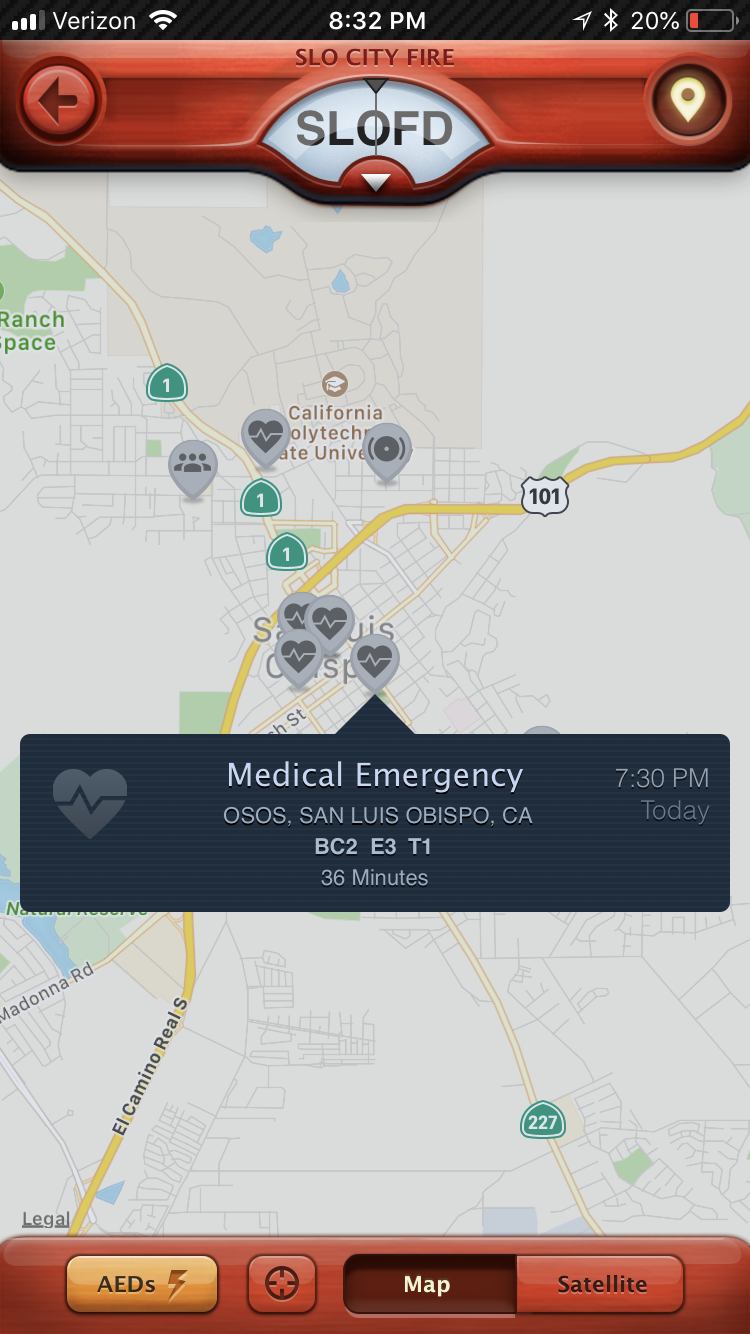 "The victim is now breathing on her own and was transported to a local hospital for follow up care and observation," said SLO City Fire Chief Garret Olsen, who also ran over from a nearby restaurant to help.
The chief called Lock a great young man.
"I told him to apply for SLO Fire when we test later this year!" said Chief Olsen.
Related content: