The City of Lompoc almost lost an important building Wednesday night when illegal fireworks sparked a fire.
The Anderson Recreation Center is still standing, but the fire department says it could have been much worse had someone not seen the fire.
Those that use the community building are thankful it's still here.

More than 70 people a day use the Recreation Center in Lompoc, they include adults, kids, and non-profits working with those who have disabilities.
"This building is essential to our program," said Colin Sheehan, Path Point Organizer. "We play board games and do some work here. Without this community center, we wouldn't have these opportunities."
The sound of ping-pong balls hitting the table echoed in the center on Thursday.
"The group tries to get together three times a week. We really get going. We're really into this game," said Janet Valenzuela, Lompoc resident.
Firefighters were quick to put out the flames Wednesday night.

"The bush that was here pretty much filled up this entire area," said Brian Federmann, Lompoc City Fire Department. "It was fireworks that were set along the brick wall that caught the bush on fire. You can see by the burn patterns the fire came up and rose and got up in the attic space."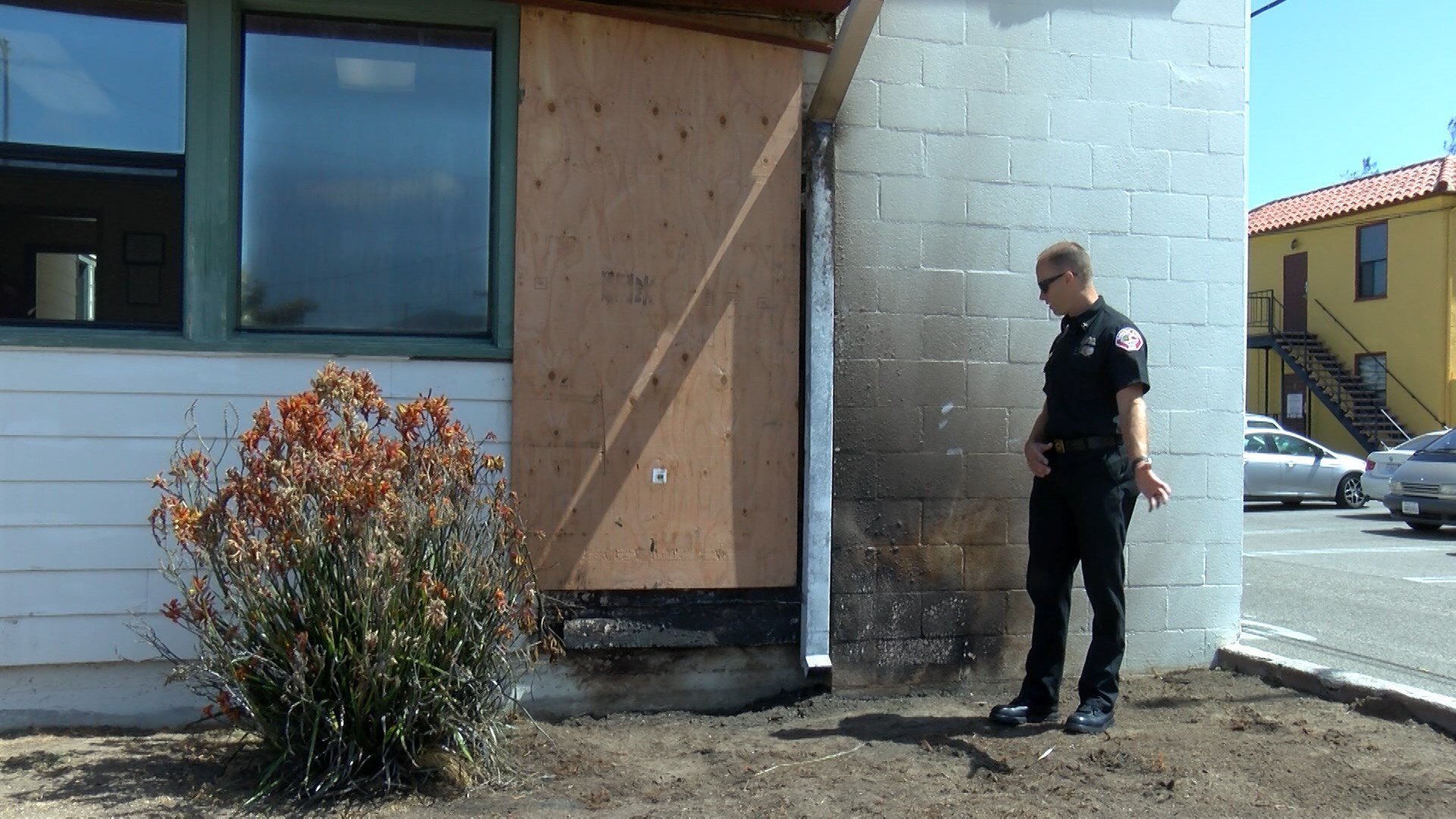 The fire damaged an exterior wall of the recreation center. (KSBY photo)

"It's too bad that kids often don't realize the significance of the building," Valenzuela said. "They may think they are far away from a building but they are not far enough. Luckily, everybody lucked out this time."

"If it burned down, we would have to get very creative," Sheehan said. "Lompoc is a small town. There are not as many places to go to, to do the things we need."

There was still a smell of smoke inside the building Thursday, so kids' activities were moved to the pool.
Damage to the building is estimated at $5,000.
The group responsible for setting off the fireworks ran away and have not yet been caught.
Lompoc police also say they're strapped on officers, limiting their usual firework patrols.