The deputies assigned to the Santa Barbara County Sheriff's Office station in Solvang will now be equipped with 30 Dark Angel Medical Trauma Kits, valued at more than $5,000, thanks to a donation made by the Santa Ynez Band of Chumash Indians.
The trauma kits will be for use in the field during emergency situations and come equipped with shears, a Combat Application Tourniquet, a pair of Nitrile gloves, a pair of HALO Seals for chest wounds, a nasal airway, a 4-inch Israeli Emergency Bandage, QuickClot combat gauze, compressed gauze, a Mylar blanket and a polycarbonate eye shield. The kits also come with a Tac-Med Tips card, which displays 10 tactical and medical techniques that help first responders make split-second decisions in life-threatening situations.

While county deputies have recently received advanced training in treating traumatic or severe wounds, officials say they've also been responsible for furnishing their own advanced first-aid kits.

"As a first responder, we often arrive on the scene of a violent crime or critical incident, including car crashes, and we are unequipped to address traumatic injuries until County Fire or medics arrive," Community Resource Deputy Mark Valencia noted in his official donation request to the Santa Ynez Band of Chumash Indians Foundation.
Santa Barbara County Undersheriff Bernard Melekian said in a press release that these kits will help sheriff's deputies tremendously when they administer first aid, "These are going to be an invaluable resource, and we're very appreciative to have them."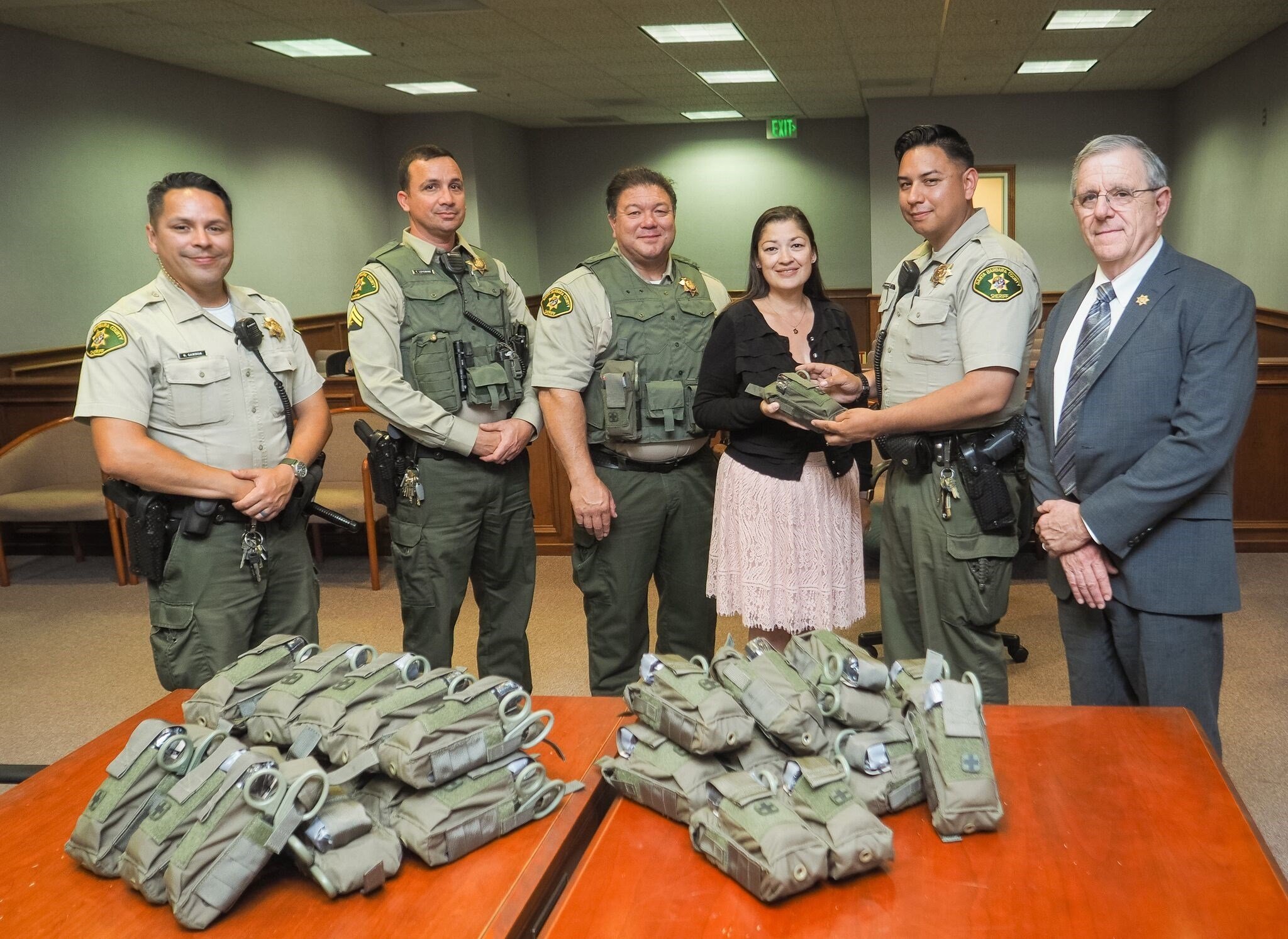 Thirty trauma kits were donated to the Santa Barbara County Sheriff's Office. (Photo courtesy Santa Ynez Band of Chumash Indians)