Santa Barbara police arrested three people Monday night who they say were trying to flee from the scene of an apparent gang-related fight.
At around 9 p.m., police responded to reports of a fight at Haley and Bath streets. Witnesses reportedly told police the people involved were fighting with sticks, pipes, and bottles and shouting gang-related statements. They also described a vehicle associated with some of the suspects, which police say an officer spotted speeding away from the scene.
Officers stopped the vehicle and arrested the three people inside, two juveniles and an adult, who police identified as Omar Marquez, 18.
Marquez was reportedly booked into jail on felony charges including assault and battery, child endangerment, brandishing a weapon, and participation in a criminal street gang.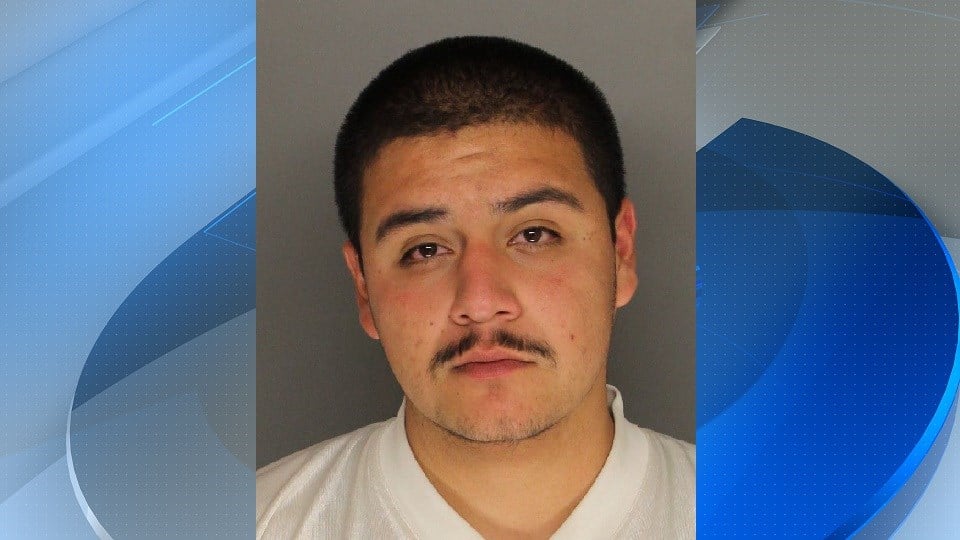 Omar Marquez
The two juveniles were booked into juvenile hall on charges including participation in a criminal street gang and probation violations.
Police say the mother of one of the juveniles was also cited for allowing her unlicensed son to drive the vehicle. It was reportedly her second citation for doing so.