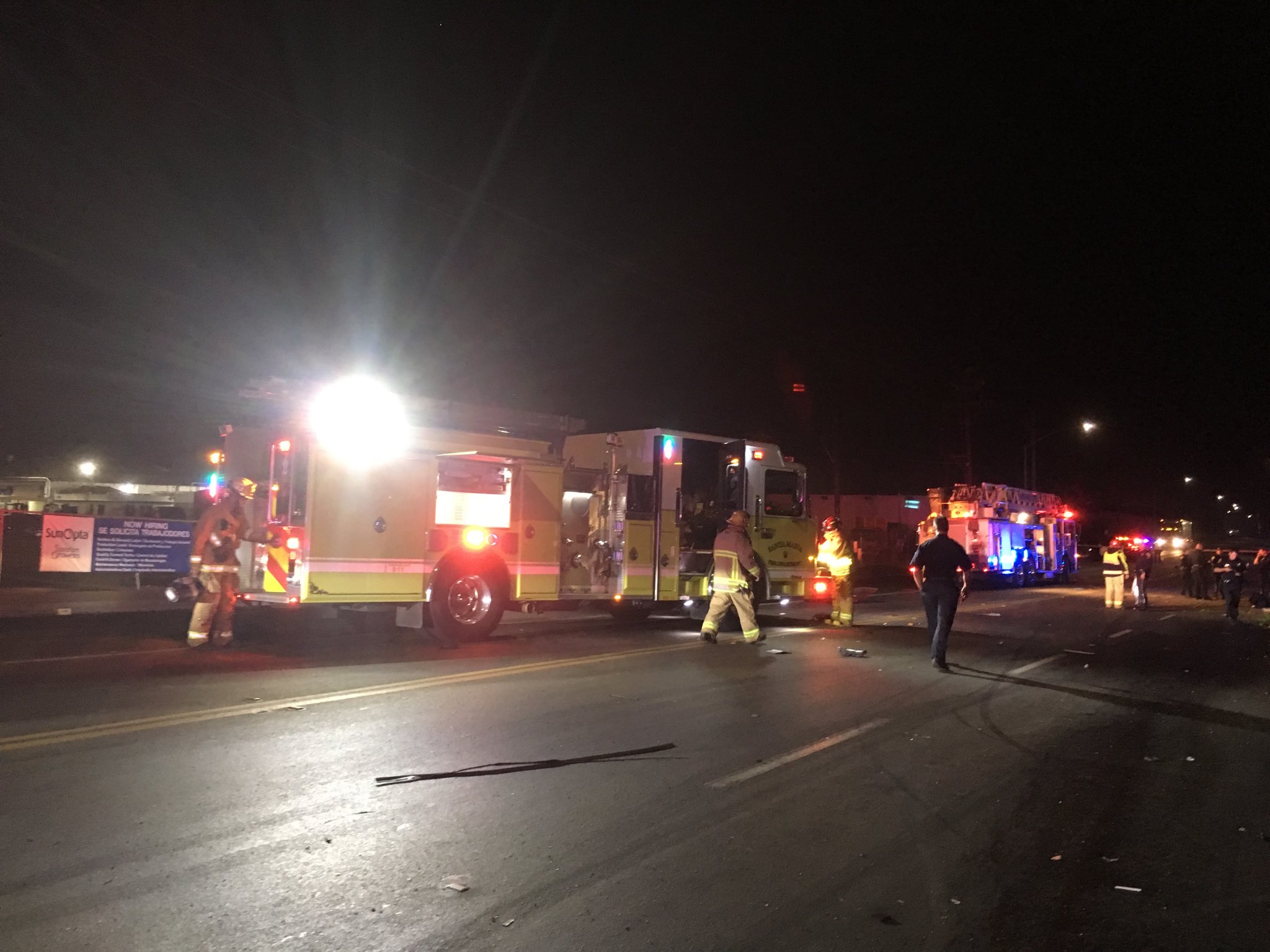 (Santa Maria Fire Dept.)
Three people are dead and two people are injured as a result of a crash at one of the main intersections in Santa Maria, police report.
The crash happened shortly after 11:19 p.m. Friday, when a police officer saw a white Toyota pickup driving recklessly.
The pickup was heading westbound on Stowell Road from the JC Penney parking lot. Moments later, there was a crash at Stowell Road and Blosser Road.
Officers investigated and found the same Toyota pickup and a Cadillac Escalade had crashed. Both vehicles were heavily damaged.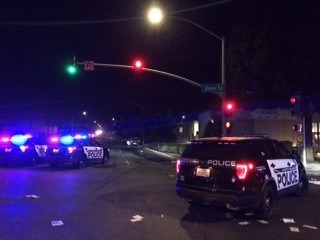 (Santa Maria Police Dept.)
Three people inside the Cadillac were killed in the crash, police said. A fourth victim was taken by ambulance to Marian Regional Medical Center.
Police say a CALSTAR medical helicopter flew the driver of the Toyota to Santa Barbara Cottage Hospital.
Sgt. Andy Magallon said shortly before 1 a.m. that the intersection of Stowell and Blosser was closed for an investigation into the crash.